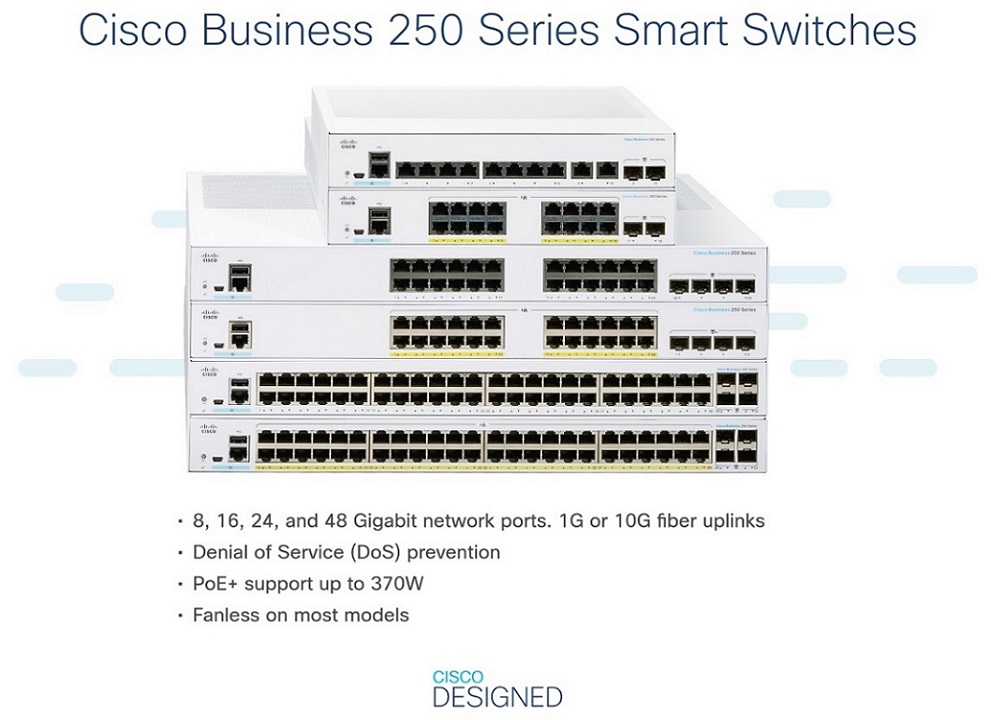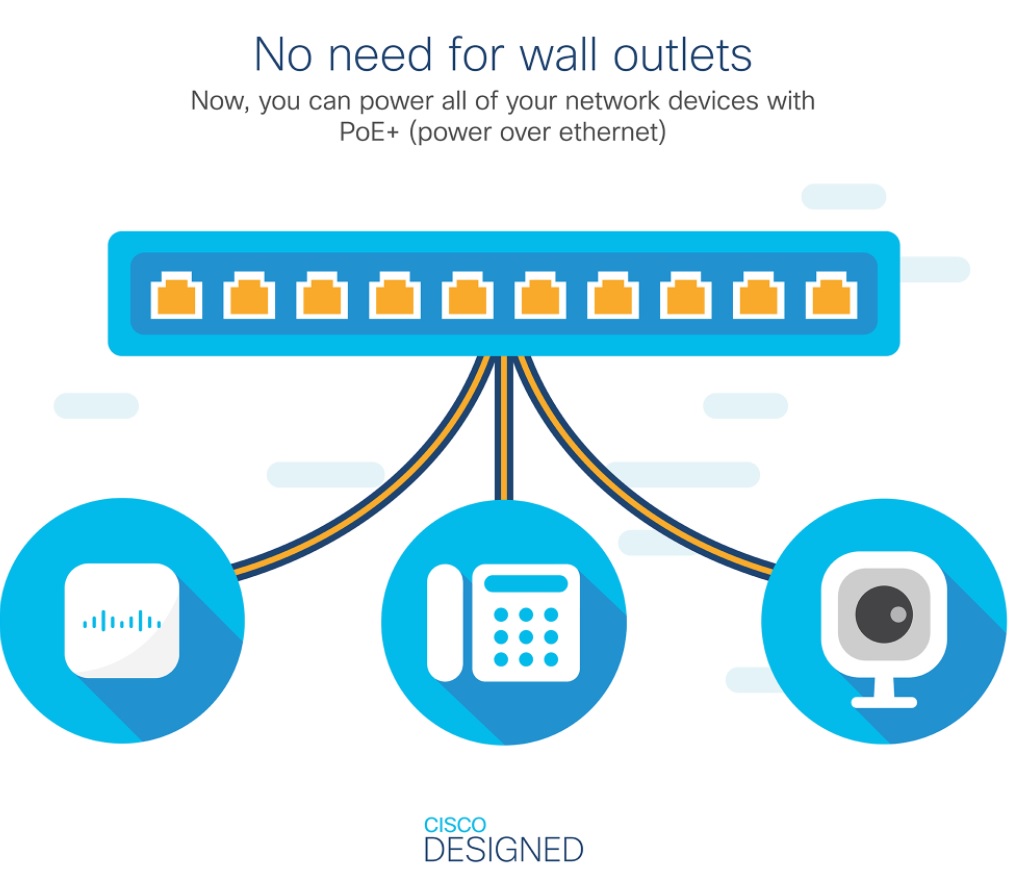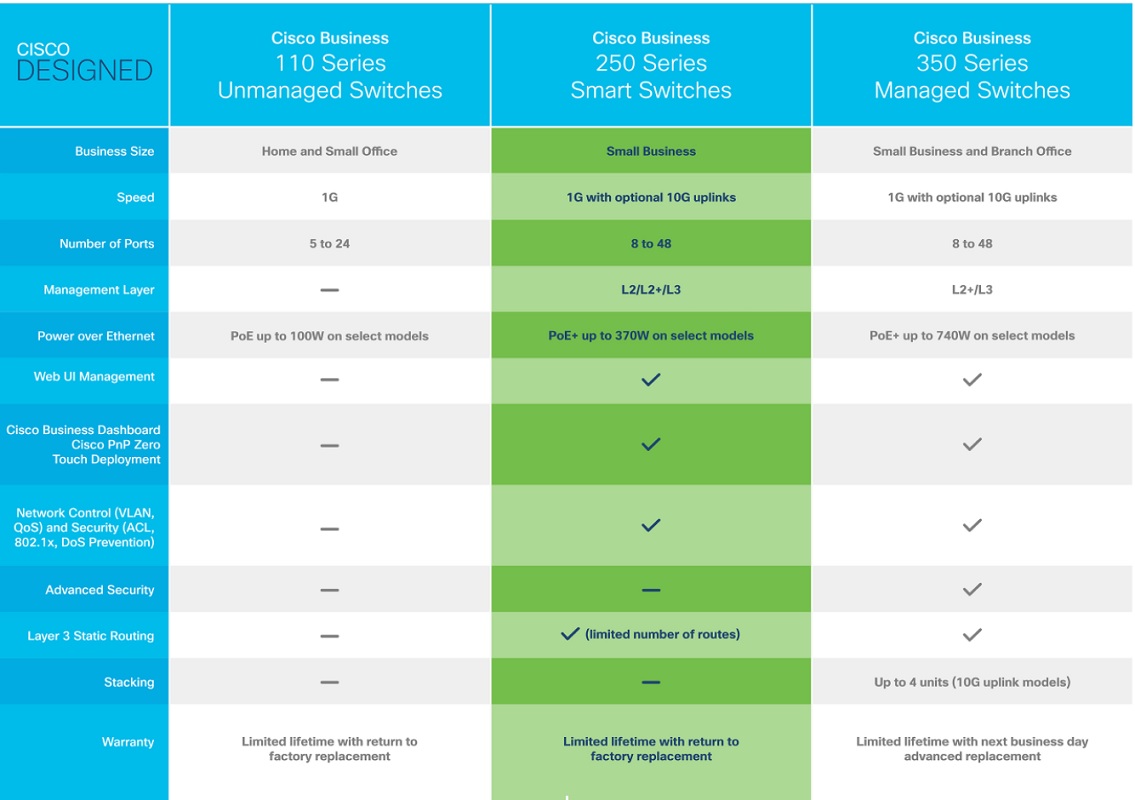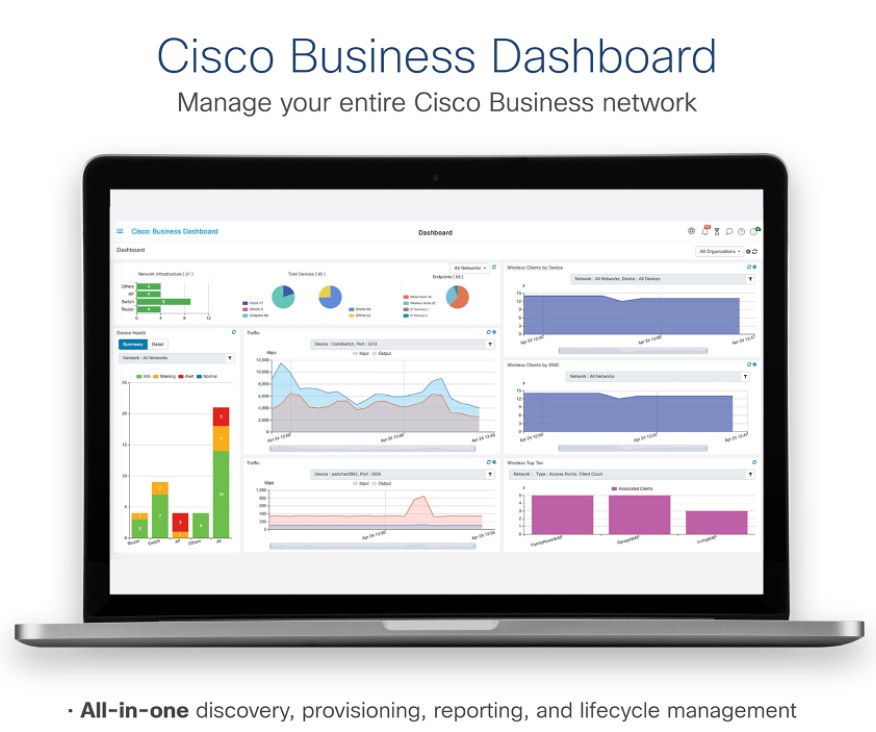 Cisco CBS250-48P-4X-UK CBS250 48 ports Gigabit PoE+ 370W with 4 ports 10 Gigabit SFP+
Item Code: WEB-ITM-2618
AED 4,465.00 (AED 4,465.00 / Unit)
Short Description
SWITCH PORTS: 48 -Port Giga + 4 x 10GE SFP+
SIMPLE: Intuitive Cisco Business Dashboard or on-box U/I simplifies network operations and automates lifecycle management
POWER OVER ETHERNET: 48 PoE ports with 370W total power budget, PoE+
SECUR: Integrated with IEEE 802.1X port security to control access to your network, Denial-of- Service (DoS) attack prevention increases network uptime during an attack, while extensive Access Control Lists (ACLs) protect the network from unauthorized users and guard against network attacks
CREATIVE DESIGN: Elegant and compact design, ideal for installation outside of wiring closet such as retail stores, open plan offices, and classrooms
Cisco CBS250-48P-4X By Shouki In Dubai
also Next generation of affordable smart switches are now here. Cisco CBS250-48P-4X combines powerful network performance and reliability with a complete suite of the network features you need for a solid business network. These powerful Gigabit Ethernet switches, with 10 Gigabit Ethernet up- links, provide multiple management options, sophisticated security capabilities, and fine- tuned Quality of Service (Q. o. S) and Layer 3 static routing feature s far beyond those of an unmanaged or consumer- grade switch, at a lower cost than for fully managed switches. And with an easy- to- use web user interface and Power over Ethernet Plus (P. o. E+) capability, you can deploy and configure a complete business network in minutes.
Easy configuration and management
Cisco Business Switch CBS250-48P-4X are easy to deploy and use by small businesses or the partners that serve them:
-Cisco Business Dashboard is designed to manage Cisco Business switches, routers, and wireless access points. It also lets you easily customize the interface and widgets to proactively manage your network. Cisco CBS250-48P-4X switches support embedded probe for Cisco Business Dashboard. It eliminates the need to set up a separate hardware or virtual machine on site.
-The redesigned modern web user interfaces reduce the time required to deploy, troubleshoot, and manage the network. additionally Configuration wizards simplify the most common configuration tasks and provide the ultimate tool for anyone to set up and manage the network.
Network security
Cisco Business Switch CBS250-48P-4X provides the security and network management features you need to maintain a high level of security for your business. It also keeps unauthorized users off the network, and protect your business data. The Cisco CBS250-48P-4X switches include integrated network security to reduce the risk of a security breach. With IEEE 802.1 X port security to control access to your network, Denial-of-Service (D. o. S) attack prevention to increase network uptime during an attack, and extensive Access Control Lists (A. C. L. s) to protect sensitive portions of the network from unauthorized users and guard against network attacks.
IPv6 support
As the IP network addressing scheme evolves to accommodate more devices, you can have peace of mind that your network is ready. Also Cisco CBS250-48P-4X switches provide native support for IPv6 alongside traditional IPv4. With USG v6 and IP v6 Gold Logo certification s, these switches will enable you to take full advantage of IPv6- enabled applications in the future. And you don't have to upgrade your network equipment.
CBS250-48P-4X Ports
-48 10/ 100/ 1000 P. o. E+ ports with 370W power budget
-4 10 Gigabit S. F. P+