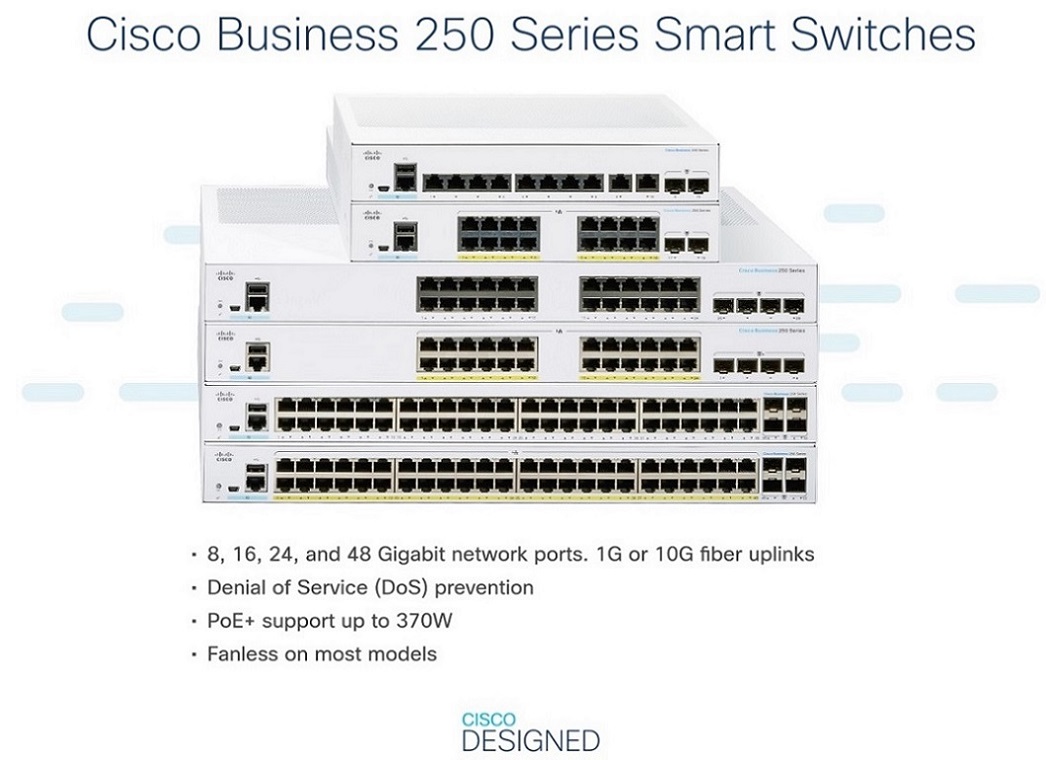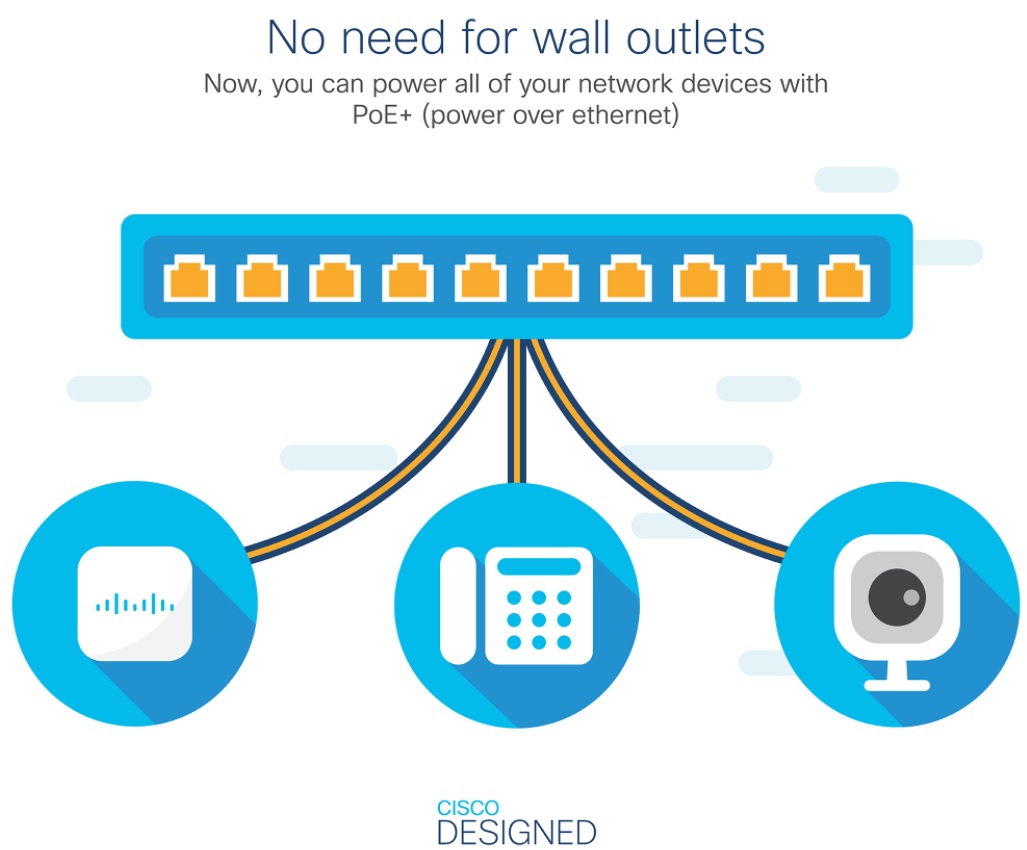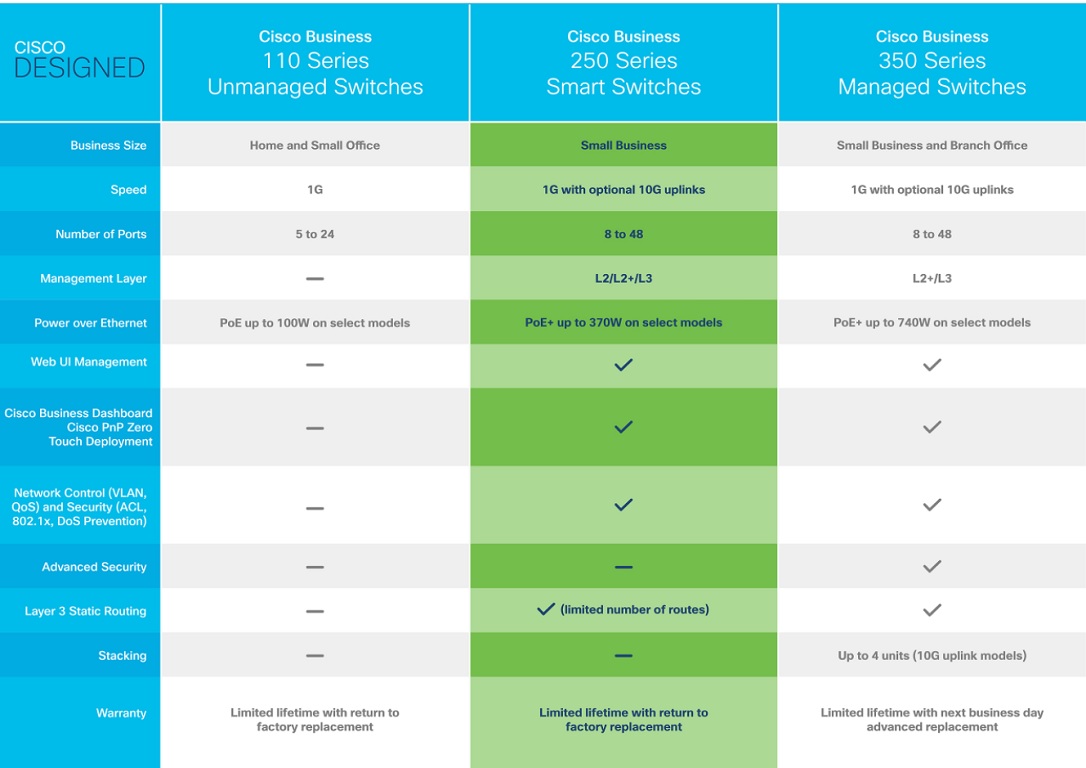 Cisco CBS250-48T-4X-UK CBS250 48 ports Gigabit with 4 ports 10 Gigabit SFP+
Item Code: WEB-ITM-2639
AED 3,605.00 (AED 3,605.00 / Unit)
Short description
SWITCH PORTS: 48 -Port Giga + 4 x 10GE SFP+
SIMPLE: Intuitive Cisco Business Dashboard or on-box U/I simplifies network operations and automates lifecycle management
FLEXIBLE: Extensive portfolio provides ultimate flexibility from 8 to 48 ports and PoE+ combinations
SECUR: Integrated with IEEE 802.1X port security to control access to your network, Denial-of- Service (DoS) attack prevention increases network uptime during an attack, while extensive Access Control Lists (ACLs) protect the network from unauthorized users and guard against network attacks
CREATIVE DESIGN: Elegant and compact design, ideal for installation outside of wiring closet such as retail stores, open plan offices, and classrooms.
CBS250-48T-4X Cisco Business Switch by Shouki Company
CBS250-48T-4X is here in our website with all its specifications. Dubai Partner of Cisco Shouki Company supplies Cisco Business Switch CBS250-48T-4X. For businesses requiring high performance, advanced security, and rich manageability from the network, fully managed switches are an excellent choice. However, they also typically come with high price tags. Smart switches provide the right level of network features and capabilities for growing businesses at an affordable price, so you'll have more dollars to put toward growing your business.
General specification of CBS250-48T-4X


Remote monitoring (RMON):
Embedded RMON software agent supports 4 RMON groups (history, statistics, alarms, and events) for enhanced traffic management, monitoring, and analysis for all models of CBS250-48T-4X
IPv4 and IPv6 dual stack:
Coexistence of both protocol stacks to ease migration
Firmware upgrade:
Web browser upgrade (HTTP/HTTPS) and TFTP and upgrade over SCP running over SSH
Dual images for resilient firmware upgrades specially for CBS250 48T 4X


More details about CBS250 48T 4X




● Reliability and performance:
Cisco Business Switch CBS250-48T-4X has been tested to deliver the high performance and reliability you would expect from a Cisco switch and help you prevent costly downtime. The switches speed file transfer times, improve slow and sluggish networks, keep your vital business applications available, and help your employees respond more quickly to customers and each other. With a network based on Cisco Business 250 Series switches, you can address all of your business communications and connectivity needs and reduce the total cost of ownership of your technology infrastructure. Cisco Business 250 Series switches also support 10 Gigabit Ethernet up links on select models, so you can build a high-performance and future-ready network to support your thriving business.


Product comparison for Cisco Business Switch CBS250-48T-4X


For more details you can go to the Cisco official website. You can also compare Cisco Business Switch CBS250 48T 4X with 2 related items WS-C3850-48T-S and WS-C3850-48T-L
How to purchase Cisco CBS250-48T-4X


All Cisco CBS250 48T 4X and other related items are ready in Cisco Wholesaler in Dubai. If you are in Middle east countries like Burkina Faso, Turkmenistan or Djibouti, please feel free to contact us.