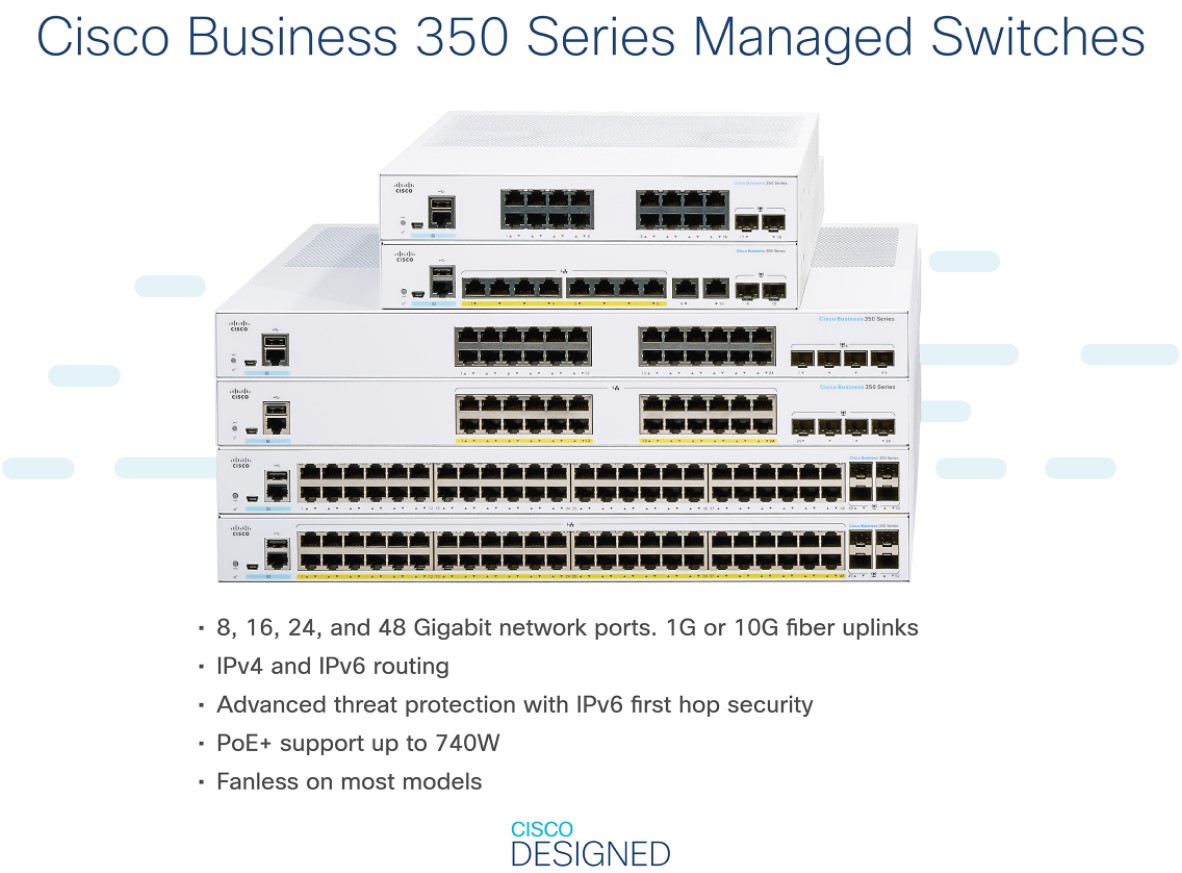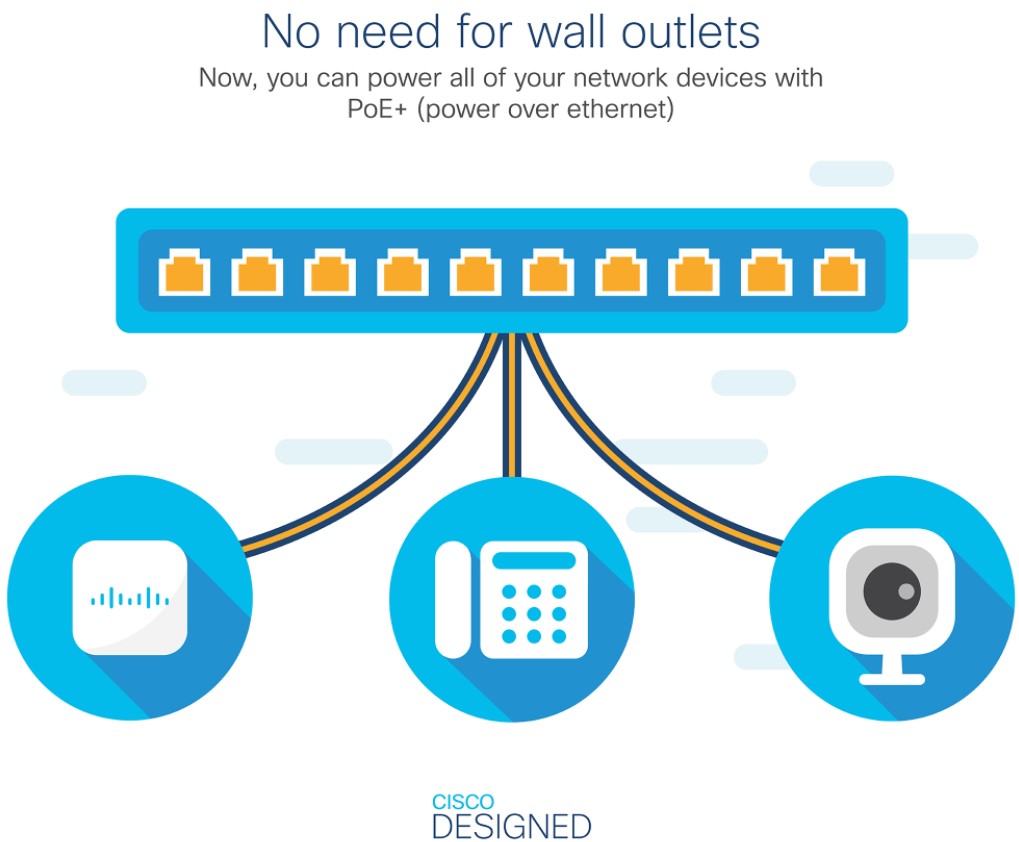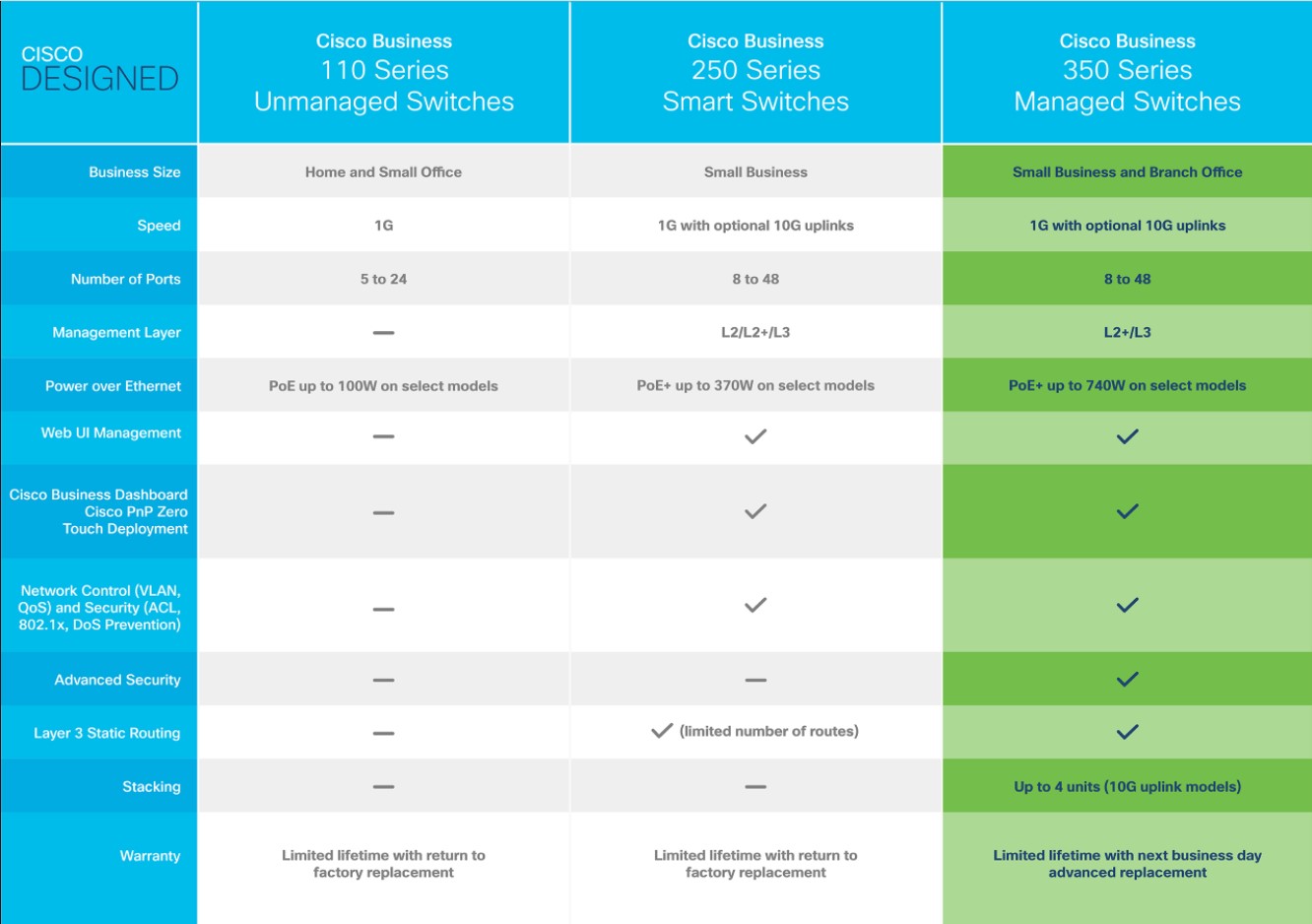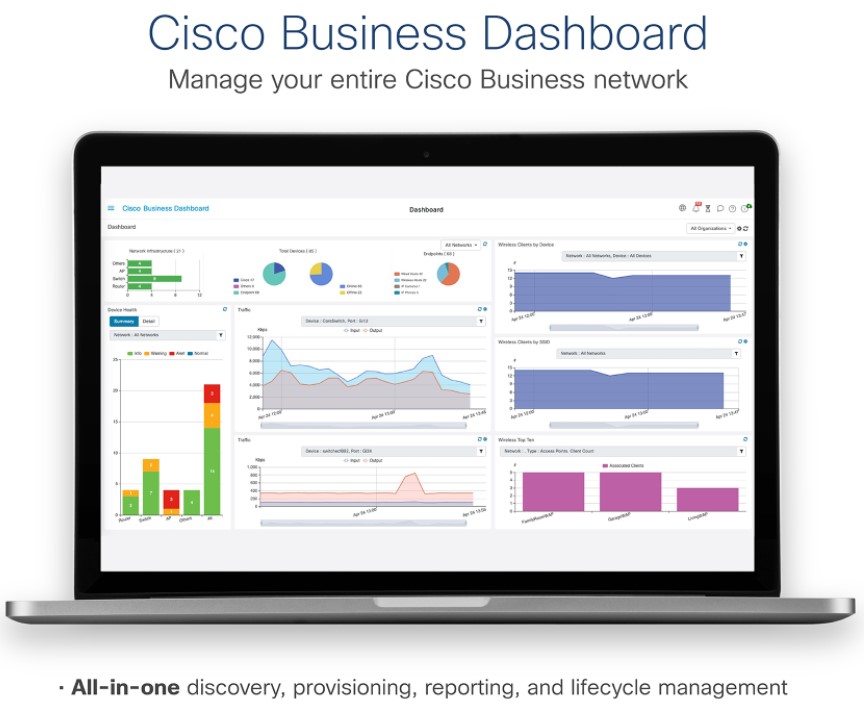 Cisco CBS350-48NGP-4X-UK Business 350-48NGP-4X Managed Switch
Item Code: WEB-ITM-1066
AED 9,290.00 (AED 9,290.00 / Unit)
Short Description
SWITCH PORTS: 8 5GE ports + 40 Giga ports + 2 x 10G copper/SFP + 2 x 10G SFP+
POWER OVER ETHERNET: 48 PoE ports with 740W total power budget, PoE+ (8 ports support 60W PoE)
SIMPLE: intuitive on box user interface, mobile app, and Cisco business dashboard simplifies network operations and automates lifecycle management
ADVANCED SECUR AND DYNAMIC ROUTING: IP MAC port detects and blocks deliberate network attacks. IPv6 First Hop security provides protection on IPv6 networks. RIP dynamic routing simplifies routing configurations in a complex network
CREATIVE DESIGN - Sleek and compact design, ideal for installation outside the wiring closet such as retail stores, open plan offices and classrooms.