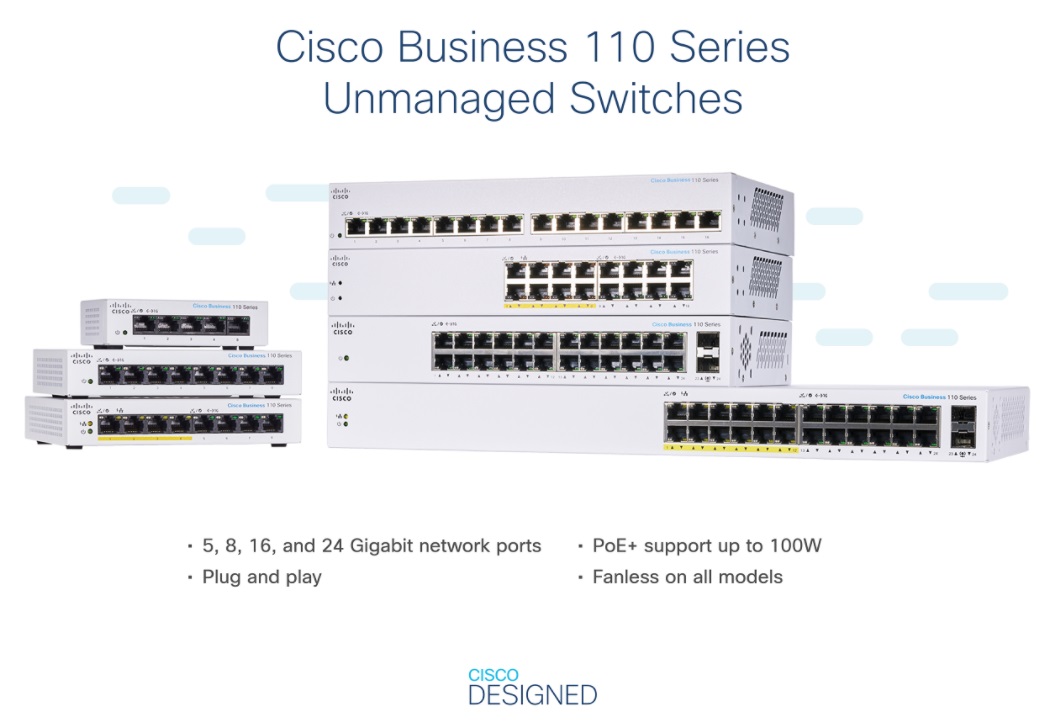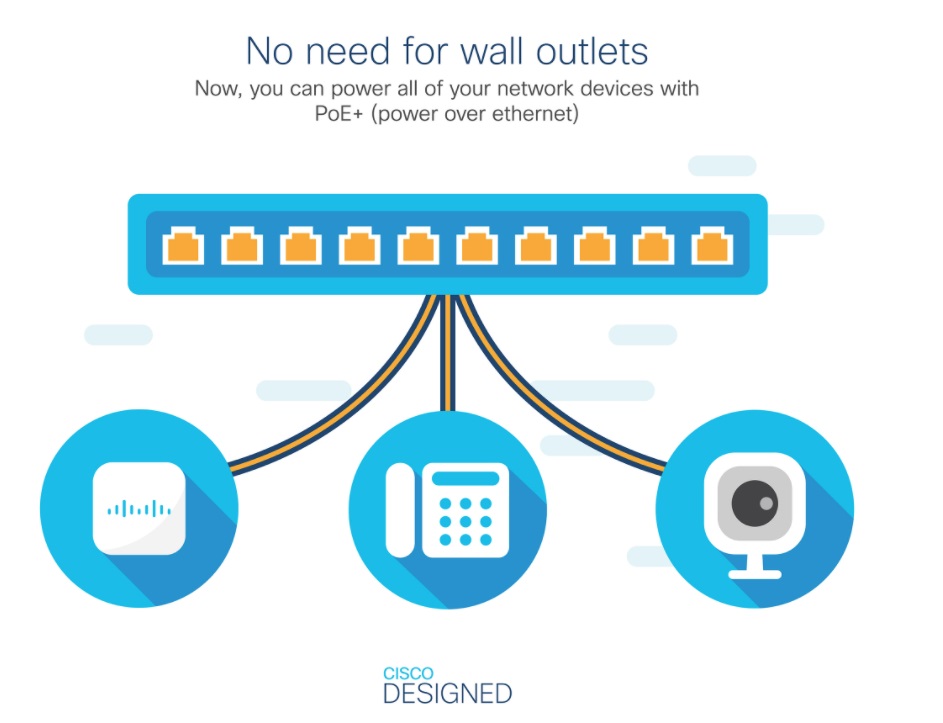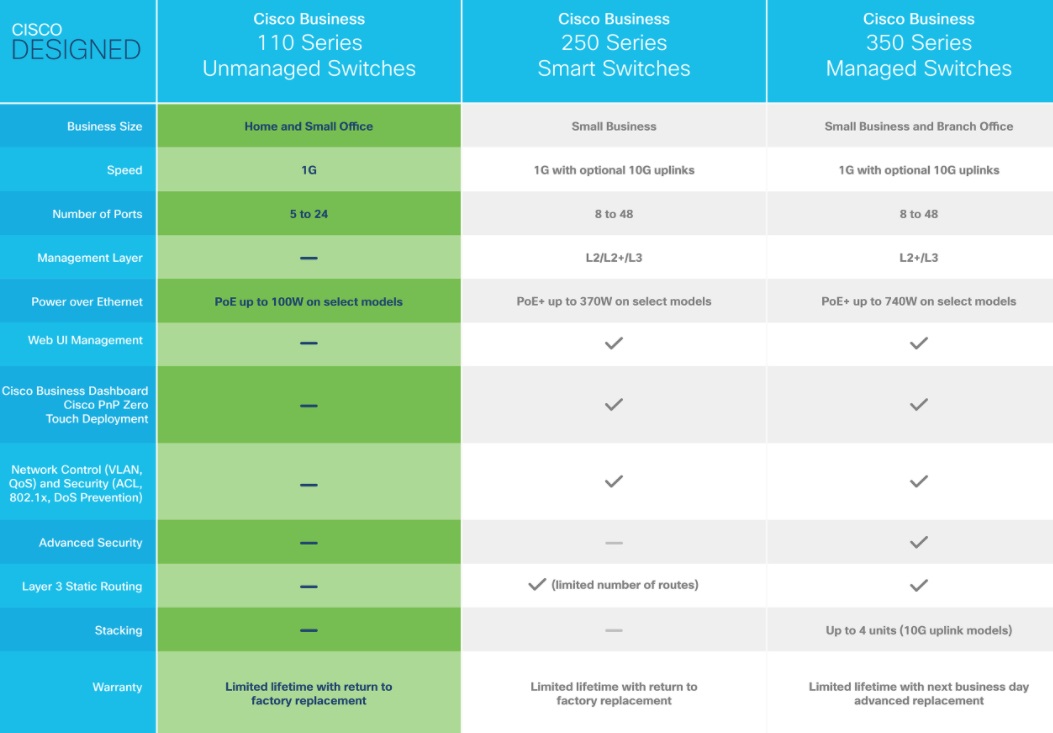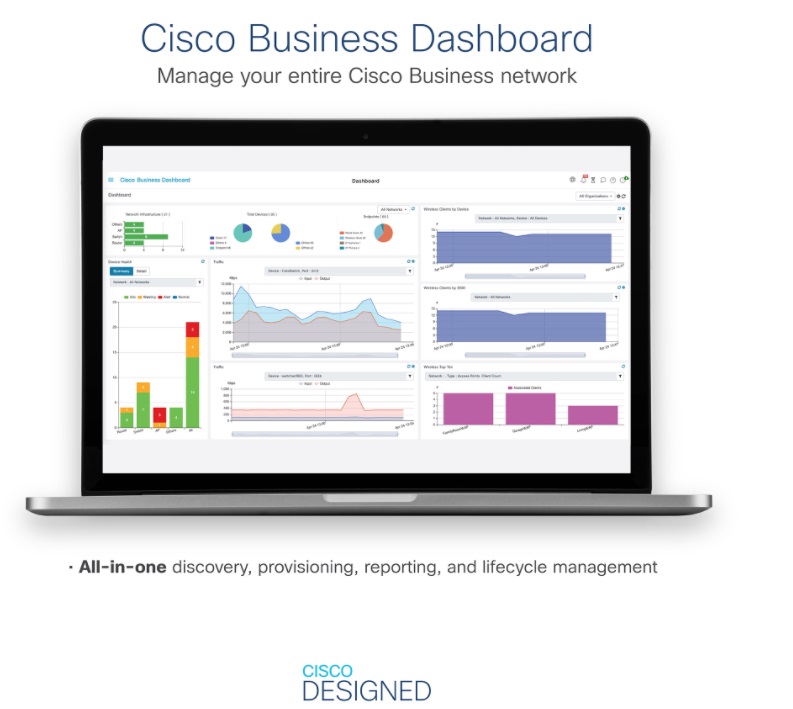 Cisco CBS110-24T-UK 24 Gigabit ports with 2 Gigabit SFP Port (combo with 2 Gigabit ports)
SMB-UnManaged Switches Item Code: CBS110-24T
AED 710.00 (AED 710.00 / Unit)
Short Description
SWITCH PORTS: 24 -Port Giga + 2 x 1GE SFP (Shared)
SIMPLE: Plug-and-play without a need for IT know-how or support
PERFORMANCE: Gigabit Ethernet and integrated quality-of-service (QoS) intelligence optimize delay-sensitive services and improve overall network performance
CREATIVE DESIGN: Elegant and compact design, ideal for installation outside of wiring closet such as retail stores, open plan offices, and classrooms


CBS110-24T Cisco Business Switch by Shouki Company
CBS110-24T is here in shouki website with all its specifications. Dubai distributor of Cisco Shouki Company supplies Cisco CBS110-24T. These are times of unprecedented change for small businesses. Consumers are more demanding than ever before. Online transactions have accelerated. While this new promise greater reward, it also requires small businesses to accelerate digital transformation. At the same time, employees are increasingly distributed across remote and office locations, and this trend is likely to continue. You need a network solution that provides fast, reliable access to critical cloud-based business applications across a remote and in-office workforce.
General specification of Cisco CBS110-24T
Simplicity
Plug-and-play without a need for IT know-how or support.
Affordability
Entry-level switches at affordable small business prices specially for Cisco CBS110-24T
Performance
Gigabit Ethernet and integrated quality-of-service (QoS) intelligence to optimize delay-sensitive services and improve overall network performance.
More details about CBS110 24T
Advanced technologies: All switches include advanced Cisco traffic-handling features to keep your applications running at peak performance. Integrated QoS intelligence on all models automatically prioritizes delay-sensitive services such as voice or video to improve your network's performance. Loop detection helps discover loops in the network that you might have accidentally created, thus avoiding storms that will bring your network to a stall. Cable diagnostics help to quickly identify and troubleshoot network cabling faults and issues. Fast store-and-forward switching identifies damaged packets and prevents them from being passed on through the network. All of these features run automatically, with no management or configuration required.
Peace of mind: Cisco switches deliver the rock-solid reliability you expect from a Cisco switch. The solution has been rigorously tested to make sure of optimal uptime and performance. In addition, the limited lifetime hardware warranty provides peace of mind.
Product comparison for CBS110-24T
For more details you can go to the Cisco official website. You can also compare CBS110-24T
with 2 related items ISR4431/K9 and CISCO2951/K9-RF.
How to purchase Cisco CBS110-24T
All Cisco switches and other related items are ready in Cisco Wholesaler in Dubai. If you are in Middle east countries or cities like Bahrain, Tanzania or Tajikistan, please feel free to contact us.