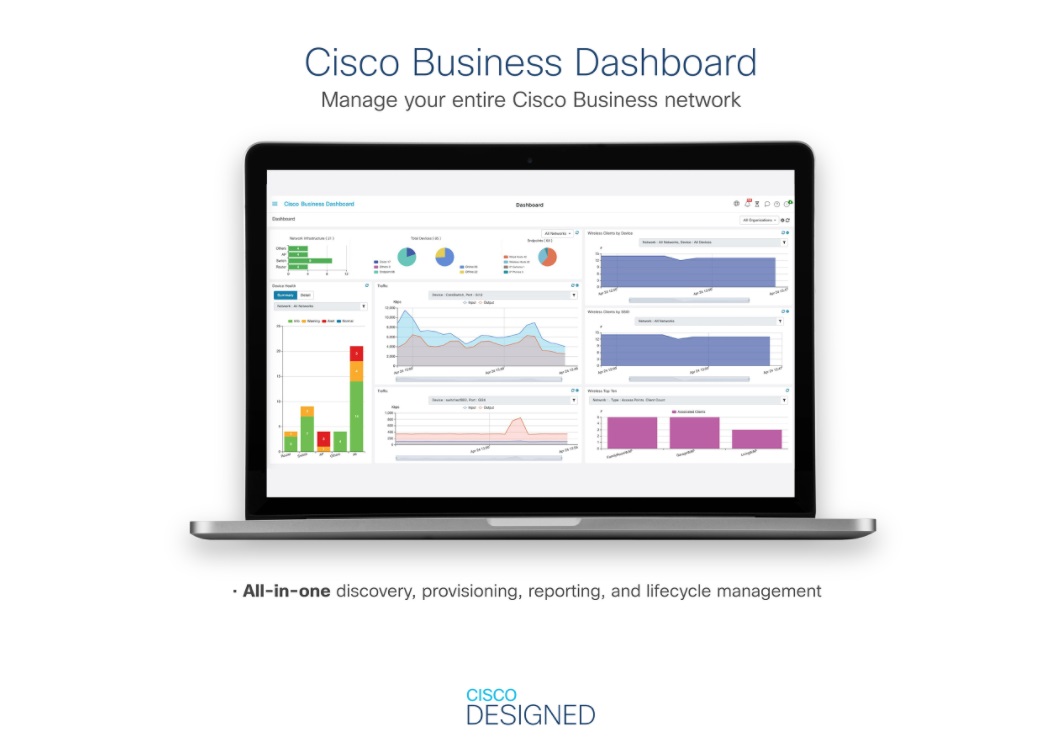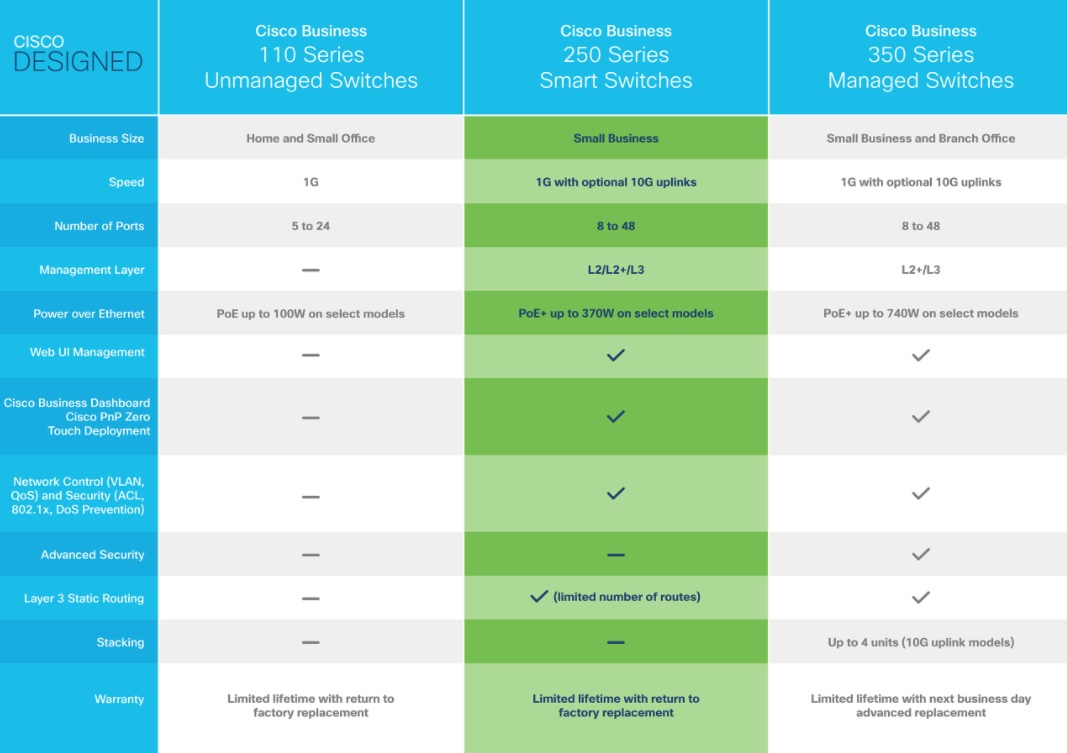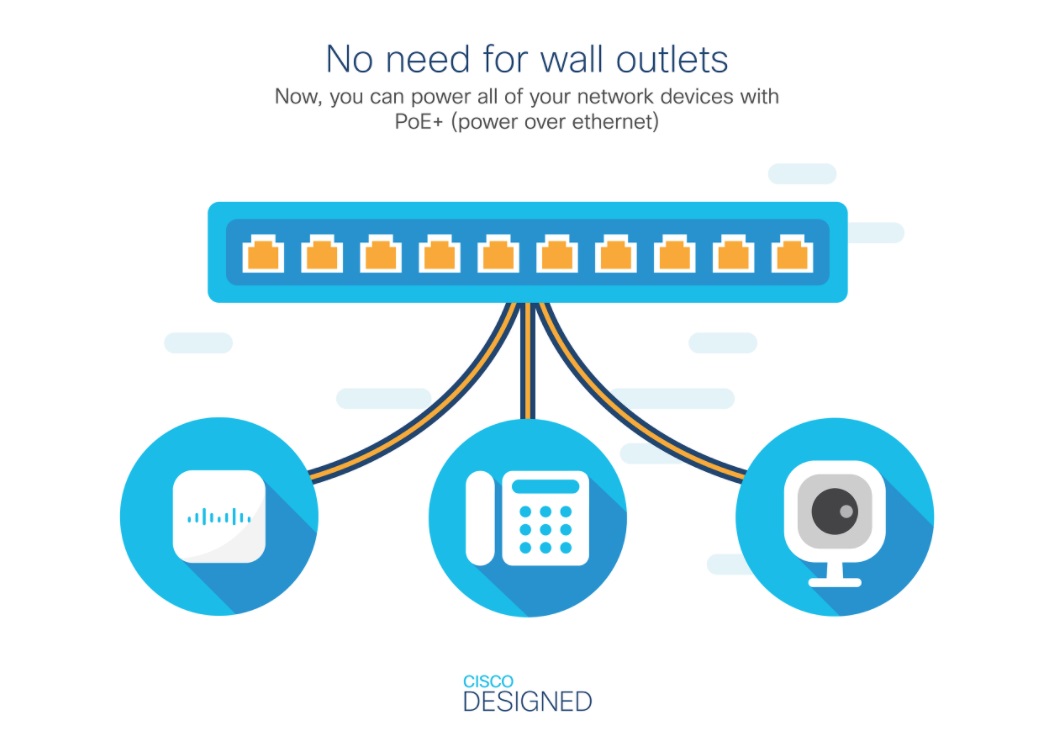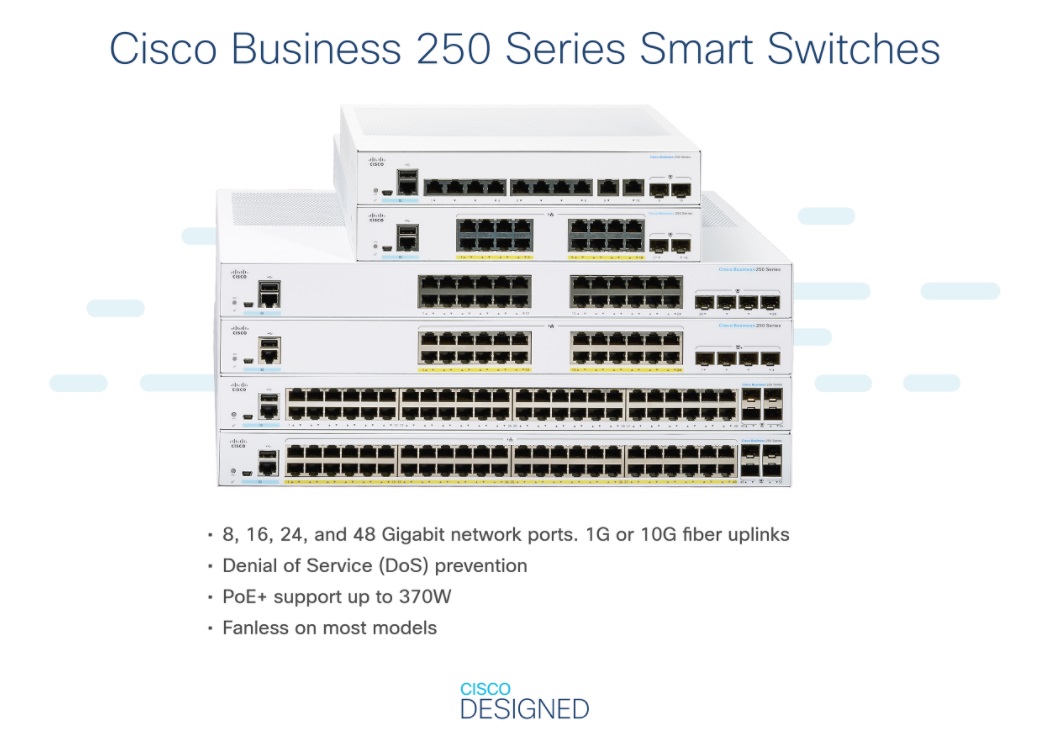 Cisco CBS250-24P-4G-UK CBS250 24 ports Gigabit PoE+ 195W with 4 SFP ports
SMB-Managed POE Switches Item Code: CBS250-24P-4G
AED 1,790.00 (AED 1,790.00 / Unit)
Short Description
SWITCH PORTS: 24-Port Giga + 4 x 1GE SFP
EFFORTLESS: Intuitive Cisco Business Dashboard or on-box U/I simplifies network operations and automates lifecycle management
POWER OVER ETHERNET: 24 PoE+ ports with 195W total power budget
SECUR: Integrated with IEEE 802.1X port security to control access to your network, Denial-of- Service (DoS) attack prevention increases network uptime during an attack, while extensive Access Control Lists (ACLs) protect the network from unauthorized users and guard against network attacks
CREATIVE DESIGN: Elegant and compact design, ideal for installation outside of wiring closet such as retail stores, open plan offices, and classrooms


CBS250-24P-4G Cisco Business Switch by Shouki Company
CBS250-24P-4G is here in shouki website with all its specifications. Dubai Partner of Cisco Shouki Company supplies Cisco Business Switch CBS250-24P-4G. For businesses requiring high performance, advanced security, and rich manageability from the network, fully managed switches are an excellent choice. However, they also typically come with high price tags. Smart switches like CBS250 24P 4G provide the right level of network features and capabilities for growing businesses at an affordable price, so you'll have more dollars to put toward growing your business.
General specification of CBS250-24P-4G




● Flexible wireless connectivity: Cisco Business Switch CBS250-24P-4G works with Cisco and third-party wireless solutions to extend the reach of your network. With security features, Power over Ethernet (PoE), Virtual Local Area Network (VLAN), and QoS, these switches are the perfect foundation to add enterprise-grade wireless solutions to a network. The capability of up to 30W of power per port provided through the Ethernet cable means you can easily deploy innovative 802.11ac wireless technology to maximize workforce productivity.
● Small office networking: The versatility and affordability of the Cisco CBS250-24P-4G family of switches provide an ideal enterprise-class networking foundation for small businesses with limited IT support and budget.
More details about CBS250 24P 4G




● IP telephony support: Cisco Business Switch CBS250 24P 4G include QoS features that prioritize delay-sensitive services such as voice and video, simplify unified communications deployments, and help ensure consistent network performance for all services.
● Network wide automatic voice deployment: Using a combination of Cisco Discovery Protocol, Layer Link Discovery Protocol - Media Endpoint Discovery (LLDP-MED), Auto Smart ports, and Voice Services Discovery Protocol (VSDP, a unique, patented Cisco protocol), customers can deploy an end-to-end voice network dynamically. The switches in the network automatically converge into a single voice VLAN and set of QoS parameters and then propagate them out to the phones on the ports where they are discovered. For example, automated voice VLAN capabilities let you plug any IP phone (including third-party phones) into your IP telephony network and receive an immediate dial tone. The switch automatically configures the device with the right VLAN and QoS parameters to prioritize voice traffic.


Product comparison for Cisco Business Switch CBS250-24P-4G




For more details you can go to the Cisco official website. You can also compare Cisco CBS250 24P 4G
with 2 related items SF350-08-K9 and SG350-10SFP-K9
How to purchase Cisco CBS250-24P-4G


All CBS250-24P-4G and other related items are ready in Cisco Wholesaler in Dubai. If you are in Middle east countries like Cameroon, Kuwait or Afghanistan, please feel free to contact us.