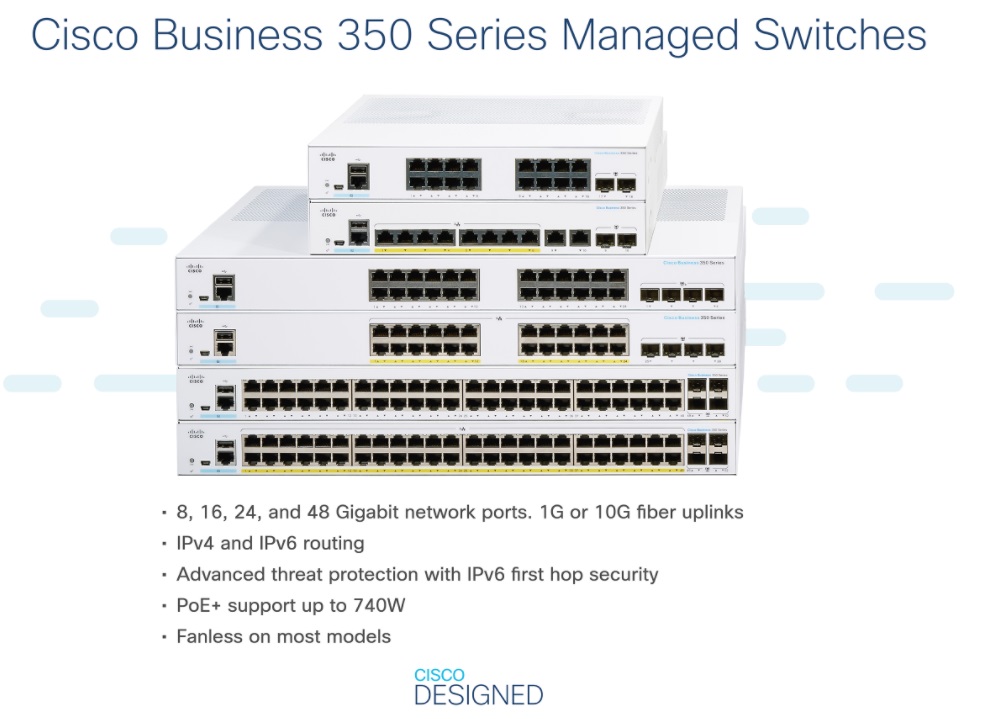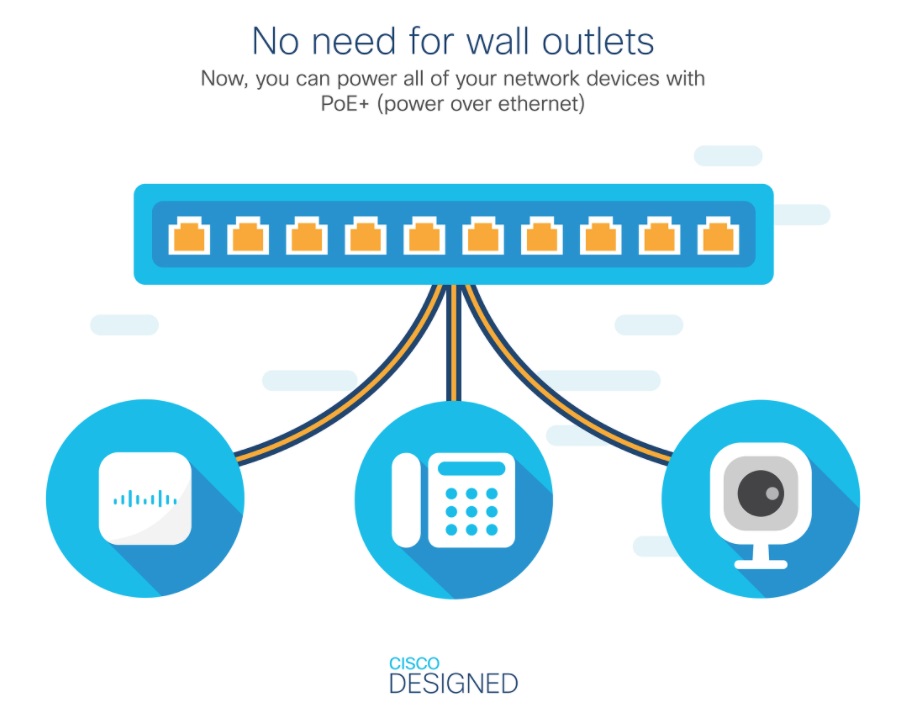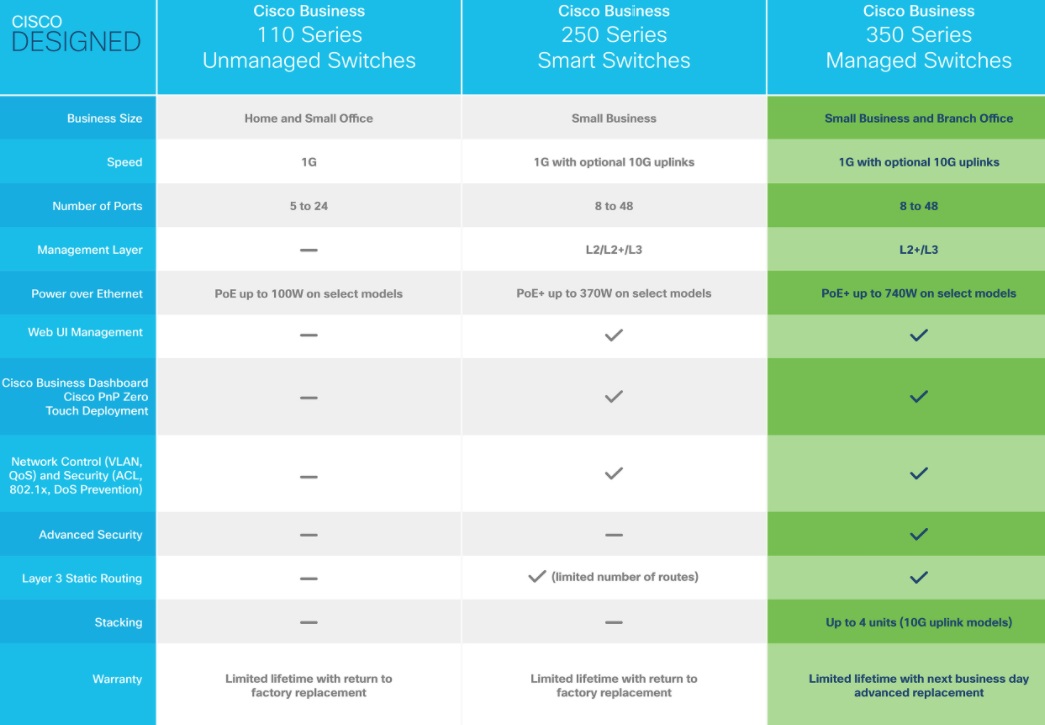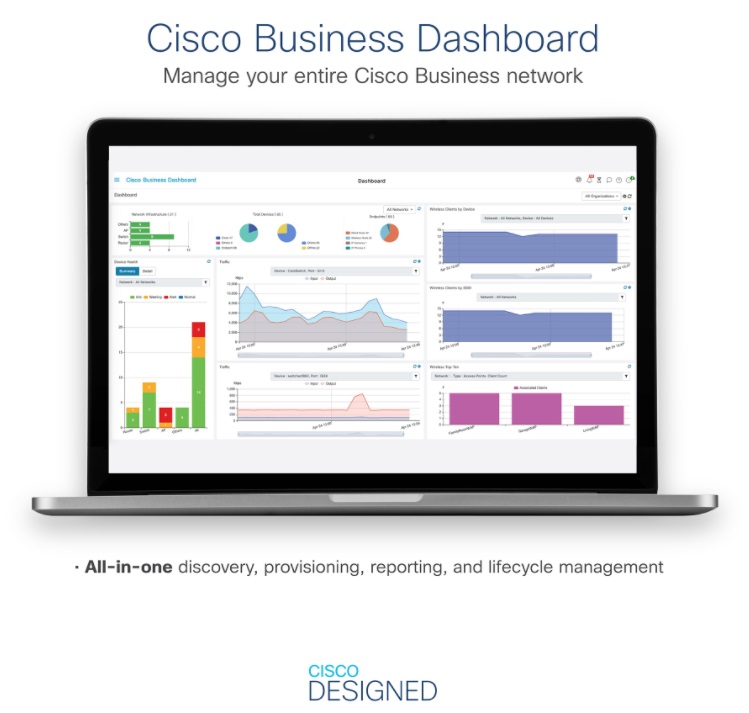 Cisco CBS350-24FP-4X-UK CBS350 24 ports Gigabit PoE+ 370W with 4 ports 10 Gigabit SFP+
Item Code: WEB-ITM-2013
AED 4,880.00 (AED 4,880.00 / Unit)
To

click cisco business shop and click add to card on item there
Short Description
SWITCH PORTS: 24 Port Giga + 4 x 10G SFP+
SIMPLE: Intuitive Cisco Business Dashboard or on-box U/I simplifies network operations and automates lifecycle management
POWER-OVER-ETHERNET: 24 Full PoE+ ports with 370W total power budget
ENHANCED SECURITY: IP-MAC ports biding detects and blocks deliberate network attacks. IPv6 First Hop Security provides unparalleled protection against a vast range of address spoofing and man-in-the-middle attacks on IPv6 networks
INNOVATIVE DESIGN: Elegant and compact design, ideal for installation outside of wiring closet such as retail stores, open plan offices, and classrooms


CBS350-24FP-4X Cisco Business Switch by Shouki Company
CBS350-24FP-4X is here in shouki website with all its specifications. Dubai Partner of Cisco Shouki Company supplies Cisco Business Switch CBS350-24FP-4X. The Cisco Business 350 Series Switches, part of the Cisco Business line of network solutions, is a portfolio of affordable managed switches that provides a critical building block for any small office network. Intuitive dashboard simplifies network setup, and advanced features accelerate digital transformation, while pervasive security protects business critical transactions. The CBS350 24FP 4X Switches provide the ideal combination of affordability and capabilities for small office and helps you create a more efficient, better-connected workforce.
General specification of CBS350 24FP 4X


Port security:
Ability to lock source MAC addresses to ports and limits the number of learned MAC addresses
RADIUS/TACACS+:
Supports RADIUS and TACACS authentication. Switch functions as a client for all Cisco Business Switch CBS350-24FP-4X switches
RADIUS accounting:
The RADIUS accounting functions allow data to be sent at the start and end of services, indicating the amount of resources (such as time, packets, bytes, and so on) used during the session
Multiple user privilege levels in CLI:
Level 1, 7, and 15 privilege levels specially for Cisco CBS350-24FP-4X
More details about Cisco Business Switch CBS350-24FP-4X


IPv6 Support
As the IP address scheme evolves to accommodate a growing number of network devices, the Cisco Business Switch CBS350 24FP 4X Switches can support the transition to the next generation of networking. These switches continue to support previous-generation IPv4, allowing you to evolve to the new IPv6 standard at your own pace and helping ensure that your current network will continue to support your business applications in the future. Cisco Business 350 Series Switches have successfully completed rigorous IPv6 testing and have received the USGv6 and IPv6 Gold certification.
Network wide Automatic Voice Deployment
Using a combination of Cisco Discovery Protocol, Link Layer Discovery Protocol-Media Endpoint Discovery (LLDP-MED), Auto Smart ports, and Voice Services Discovery Protocol (or VSDP, a unique Cisco protocol), customers can deploy an end-to-end voice network dynamically. The switches in the network automatically converge around a single voice Virtual Local Area Network (VLAN) and Quality of Service (QoS) parameters and then propagate them out to the phones on the ports, where they are discovered. For example, automated voice VLAN capabilities let you plug any IP phone (including third-party phones) into your IP telephony network and receive an immediate dial tone. The switch Cisco CBS350 24FP 4X automatically configures the device with the right VLAN and QoS parameters to prioritize voice traffic.


Product comparison for Cisco CBS350-24FP-4X


For more details you can go to the Cisco official website. You can also compare CBS350-24FP-4X
with 2 related items SF350-24-K9 and SG350-52-K9
How to purchase Cisco Business Switch CBS350 24FP 4X
All CBS350-24FP-4X and other related items are ready in Cisco Wholesaler in Dubai. If you are in Middle east countries like Ethiopia, Pakistan or Yemen, please feel free to contact us.