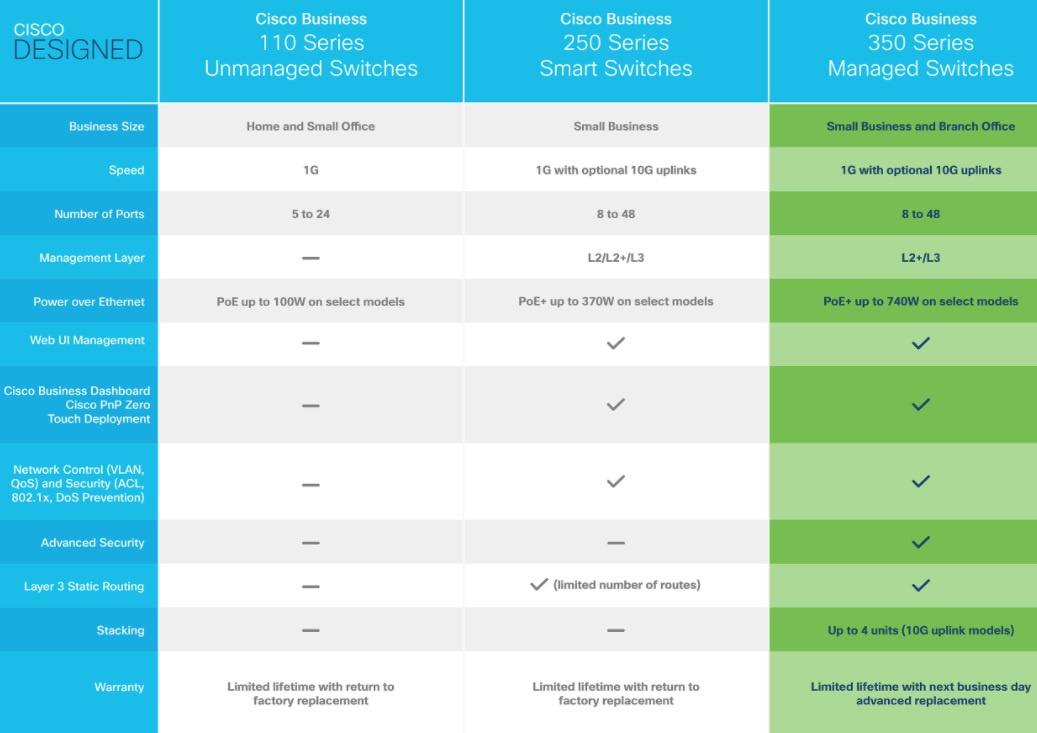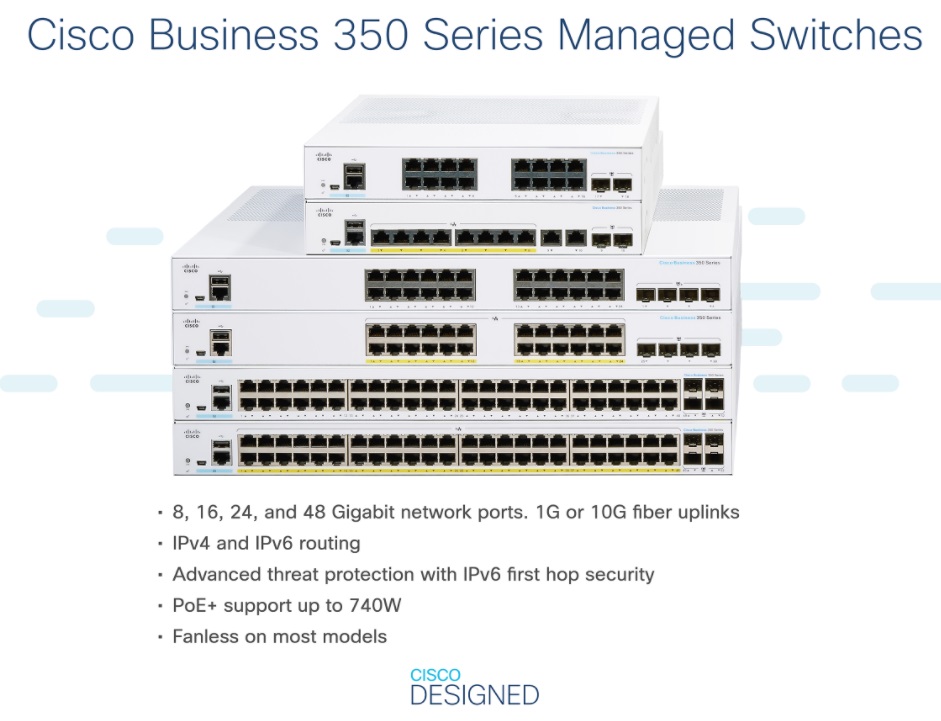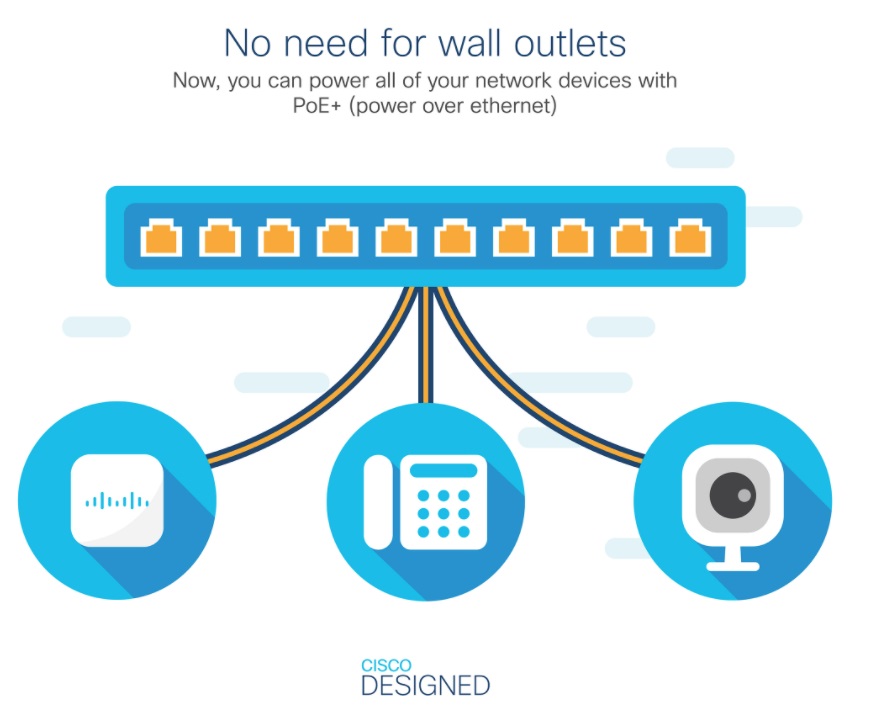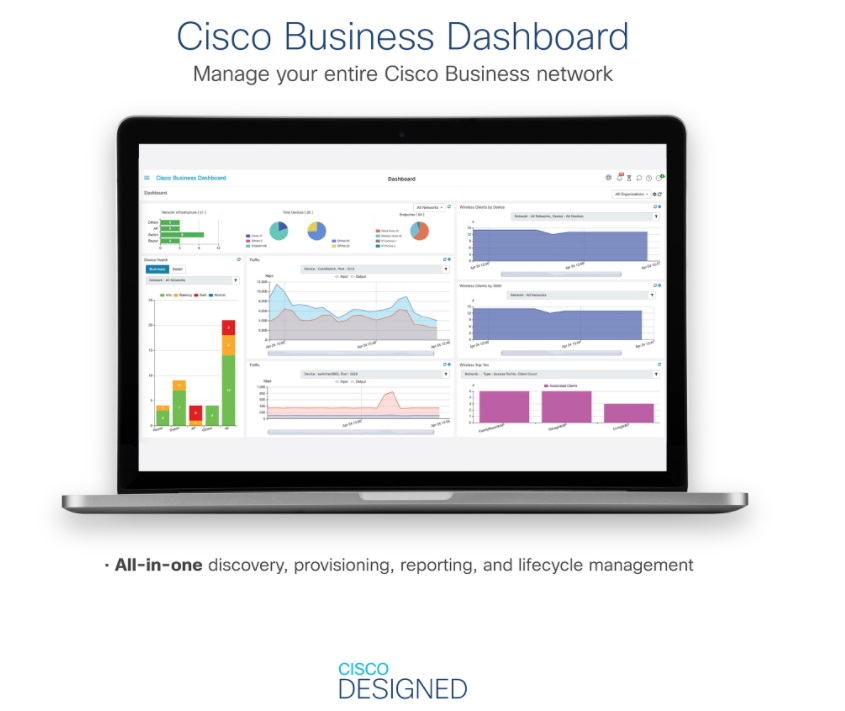 Cisco CBS350-24T-4X-UK CBS350 24 ports Gigabit with 4 ports 10 Gigabit SFP+
Item Code: WEB-ITM-2014
AED 3,027.00 (AED 3,027.00 / Unit)
To

click cisco business shop and click add to card on item there
Short Description
SWITCH PORTS: 24-Port Giga + 4 x 10G SFP+
SIMPLE: Intuitive Cisco Business Dashboard or on-box U/I simplifies network operations and automates lifecycle management
ENHANCED SECURITY: IP-MAC port biding detects and blocks deliberate network attacks. IPv6 First Hop Security provides unparalleled protection against a vast range of address spoofing and man-in-the-middle attacks on IPv6 networks
INNOVATIVE DESIGN: Elegant and compact design, ideal for installation outside of wiring closet such as retail stores, open plan offices, and classrooms


CBS350-24T-4X Cisco Business Switch by Shouki Company
CBS350-24T-4X is here in shouki website with all its specifications. Dubai Partner of Cisco Shouki Company supplies Cisco Business Switch CBS350-24T-4X. The Cisco Business 350 Series Switches is a family of fixed-configuration managed Ethernet switches. Models are available with 8 to 48 ports of Gigabit Ethernet connectivity and Gigabit or 10-Gigabit up links, providing optimal flexibility to create exactly the right building block for small office networks.
However, unlike other small business switching solutions that provide managed network capabilities only in the costliest models, all CBS350 24T 4X Switches support the advanced security management capabilities and network features you need to support enterprise-class data, voice, security, and wireless technologies. At the same time, these switches are simple to deploy and configure, allowing you to take advantage of the managed network services your business needs.
General specification of CBS350-24T-4X


Secure Shell (SSH) Protocol:
SSH is a secure replacement for Telnet traffic. Secure Copy Protocol (SCP) also uses SSH. SSH v1 and v2 are supported all for Cisco Business Switch CBS350-24T-4X
IEEE 802.1X (Authenticator role):
802.1X: Remote Authentication Dial-In User Service (RADIUS) authentication and accounting, MD5 hash; guest VLAN; unauthenticated VLAN, single/multiple host mode and single/multiple sessions
Supports time-based 802.1X; dynamic VLAN assignment
Web-based authentication:
Web-based authentication provides network admission control through web browser to any host devices and operating systems specially for Cisco Business Switch CBS350 24T 4X
More details about CBS350 24T 4X


Power Efficiency
The Cisco CBS350-24T-4X Switches integrate a variety of power-saving features across all models, providing the industry's most extensive energy-efficient switching portfolio. These switches are designed to conserve energy by optimizing power use, which helps protects the environment and reduce your energy costs. They provide an Eco-friendly network solution without compromising performance. Cisco Business 350 Series Switches feature:
● Support for the Energy Efficient Ethernet (IEEE 802.3az) standard, which reduces energy consumption by monitoring the amount of traffic on an active link and putting the link into a sleep state during quiet periods
● Automatic power shutoff on ports when a link is down
● Embedded intelligence to adjust signal strength based on the length of the connecting cable
● Fan less design in most models, which reduces power consumption, increases reliability, and provides quieter operation


Product comparison for Cisco Business Switch CBS350-24T-4X


For more details you can go to the Cisco official website. You can also compare Cisco CBS350-24T-4X
with 2 related items SF350-08-K9 and SG350-28SFP-K9
How to purchase Cisco CBS350-24T-4X
All Cisco CBS350 24T 4X and other related items are ready in Cisco Wholesaler in Dubai. If you are in Middle east countries like Sharjah, Burkina Faso or Turkmenistan, please feel free to contact us.