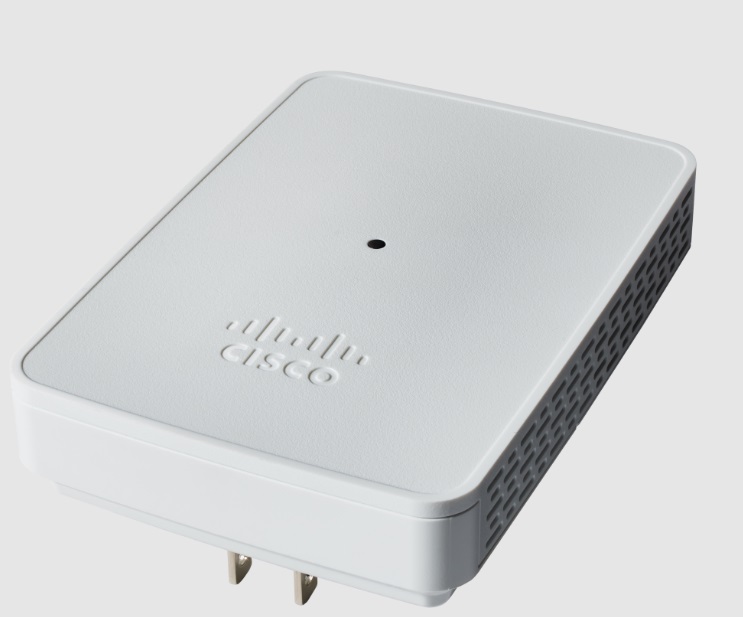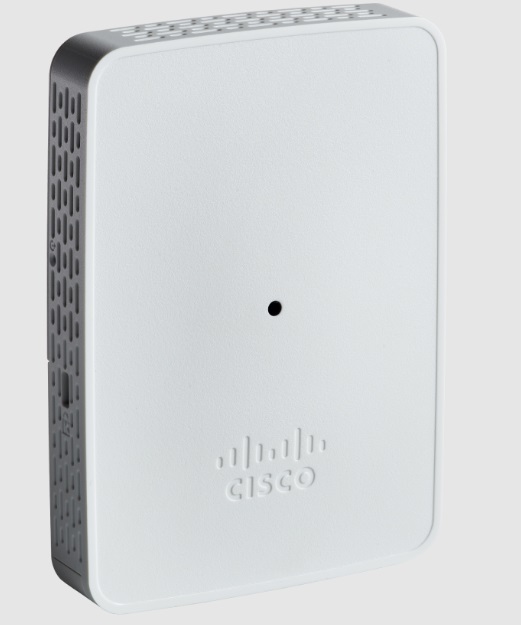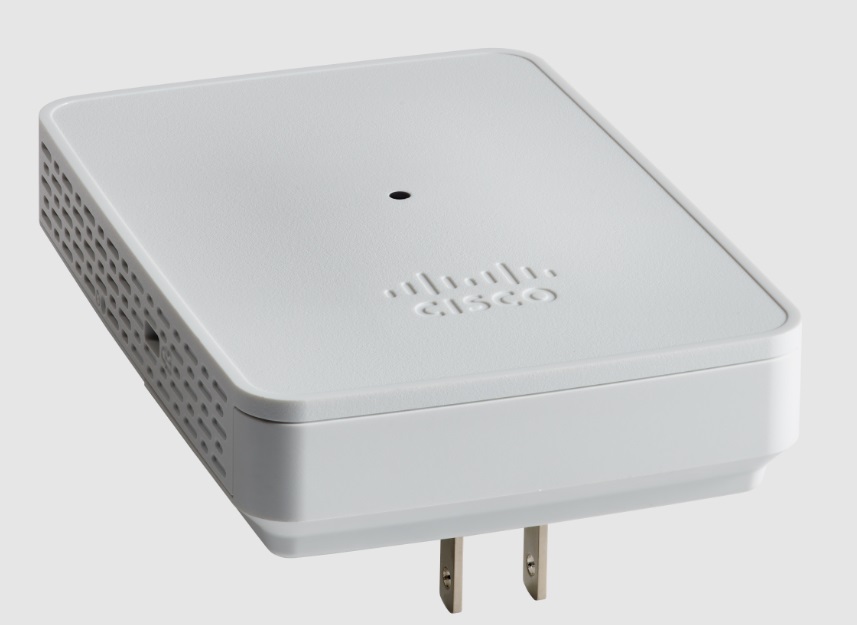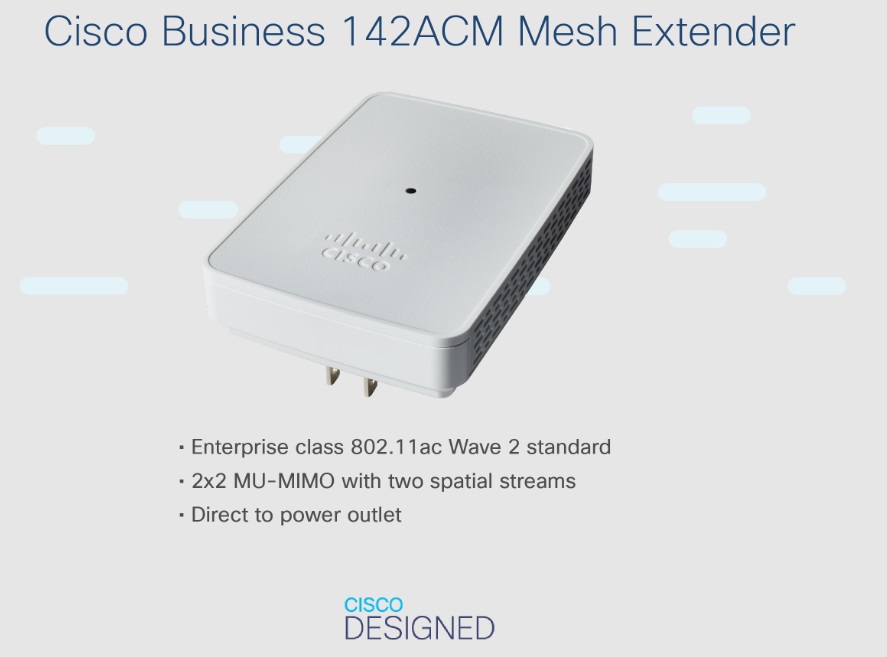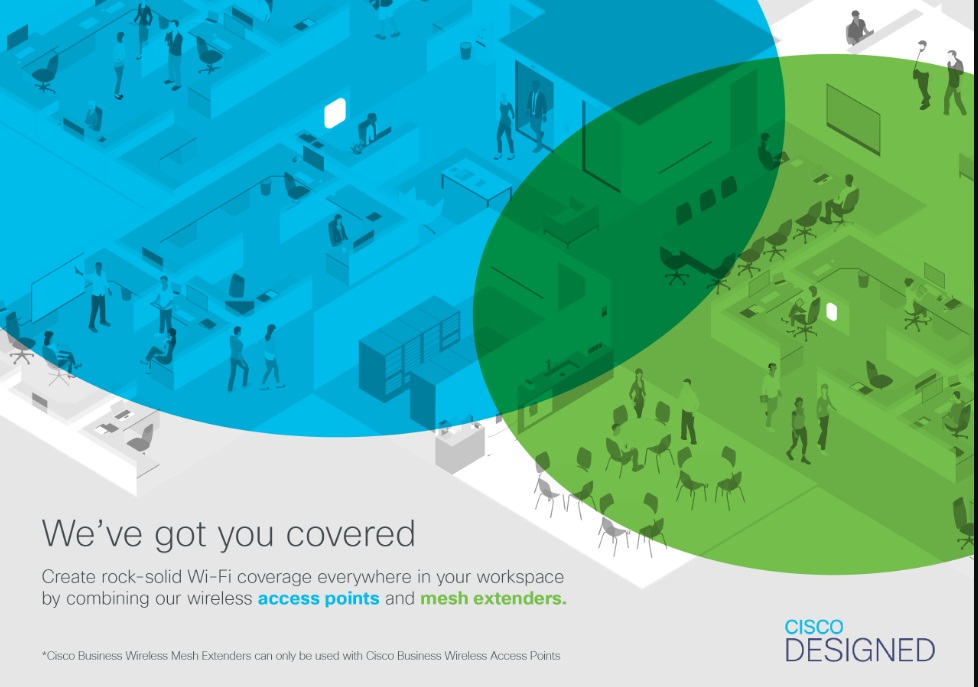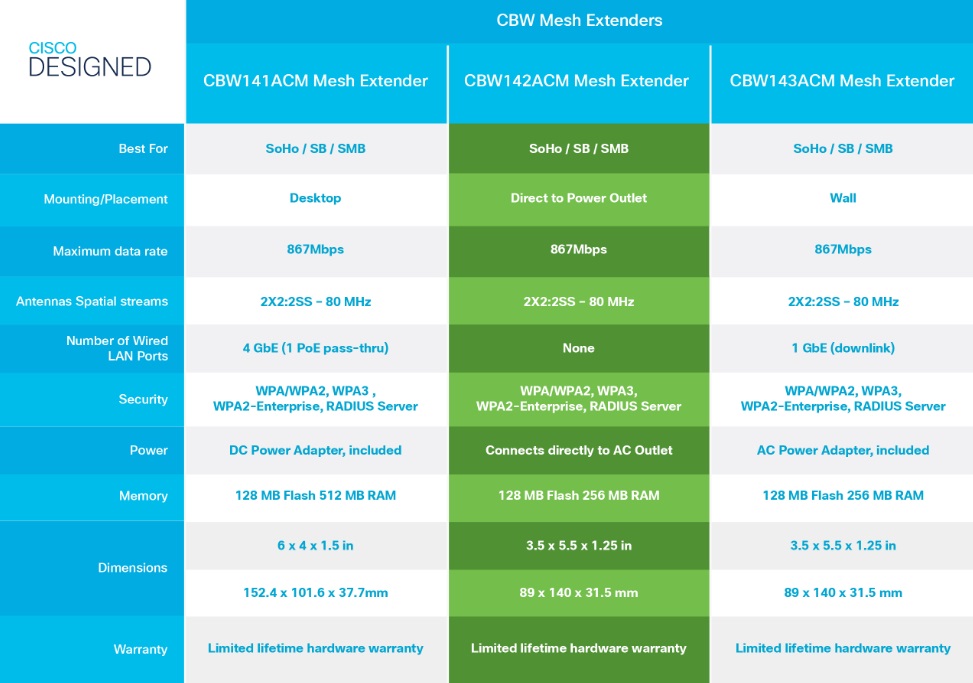 Cisco CBW142ACM-E-UK Business 142AC Wireless Extender-Wall Plug, 802.11ac Wave 2; 2x2:2 MIMO
Item Code: WEB-ITM-2373
AED 390.00 (AED 390.00 / Unit)
Short Description
IMPORTANT: The Cisco Business mesh extenders only work with Cisco Business Wireless 100 series and 200 series access points (CBW140AC-B, CBW240AC-B, and CBW145AC-B)
FLEXIBLE: Mix and match Cisco Business Wireless access points and these MU-MIMO (2x2) mesh extenders to increase your Wi-Fi coverage without rewiring
QUICK SET UP: Plug in the mesh extender, scan a QR code with Cisco Business Mobile app and plug the device into the wall outlet. No additional steps required
DEPLOYMENT: Plug directly into an AC outlet
PEACE OF MIND: One year technical support and limited lifetime warranty
Cisco Wi-Fi Mesh extender CBW142ACM-E Shouki Electronics
All models of Cisco like CBW142ACM-E are here for you. Cisco Business CBW142ACM-E is supplied by Dubai Distributor of Cisco Shouki Electronics. Cisco® Business Wireless access points and mesh extenders offer a simple-to-deploy solution designed to empower small and medium-sized businesses to connect and collaborate like never before. Also, built with reliability and flexibility in mind, the Cisco Business Wireless access points and mesh extenders provide industry-leading wireless performance that meets your evolving business requirements. Therefore, an intuitive mobile application establishes a secure network instantaneously. But extensive customer service and a comprehensive warranty help ensure business continuity.
Advanced features and specification of CBW142ACM
The Business wireless access points of Cisco brand and mesh extenders like CBW142ACM are simple, secure, and flexible—the three pillars of network excellence—strengthening the network by providing the best wireless experience without compromise.
Simple: Cisco Business Mobile app simplifies network operations, thereby freeing up valuable time and resources for growth and profitability. Meanwhile, ease of integration enhances network automation for Managed Service Providers (MSPs).
MU-MIMO: Multi-user (MU) Multiple-Input Multiple-Output (MU-MIMO) allows simultaneous data transmission to multiple 802.11ac Wave 2–capable clients to improve the client experience applicable for all Cisco Business CBW142ACM
More details and features of Cisco Business Mesh Extender CBW142ACM-E:
Safety:
◦ UL 60950-1
◦ CAN/CSA-C22.2 No. 60950-1
◦ UL 2043
◦ IEC 60950-1
◦ EN 60950-1
Radio approvals:
◦ FCC Part 15.247, 15.407
◦ RSS-247 (Canada)
◦ EN 300.328, EN 301.893 (Europe)
◦ ARIB-STD 66 (Japan)
Security:
◦ 802.11i, WPA2, WPA3
◦ 802.1X
◦ Advanced Encryption Standard (AES)
Extensible Authentication Protocol (EAP) types:
◦ EAP-Transport Layer Security (TLS)
◦ EAP-Tunneled TLS (TTLS) or Microsoft Challenge Handshake Authentication Protocol Version 2 (MSCHAPv2) for all Cisco Business CBW142ACM-E
◦ Protected EAP (PEAP) v0 or EAP-MSCHAPv2
◦ EAP-Flexible Authentication via Secure Tunneling (FAST)
◦ PEAP v1 or EAP-Generic Token Card (GTC)
◦ EAP-Subscriber Identity Module (SIM) for all CBW142ACM-E
More information and comparison for Cisco CBW142ACM-E
For more details you can go to the Cisco official website. You can also compare CBW142ACM
with 2 related items WAP571-E-K9 and WAP150-K9
How to place order of Cisco CBW142ACM
Cisco Business CBW142ACM-E mesh extender and other related Wi-Fi or any networking items are ready in Cisco Distributor in Dubai. If you are in Middle east countries like Djibouti, Ivory coast or Rwanda, please feel free to contact us.
Product Details
| | |
| --- | --- |
| Weight | Access point without mounting bracket or any other accessories: 10 oz (280 g) |
| PoE Output | 802.3af: 15.4W at port |
| Available transmit power | 2.4 GHz - Up to 20 dBm; 5 GHz -Up to 20 dBm |
| flash | 128 MB |
| Dimensions | Access point (without mounting bracket): 3.25 x 4.5 x 0.75 in (82.5 x 114 x 19 mm) |
| Power Input | 5V 2A DC |
| Power Draw | 8.5W (maximum, without PoE) |
| DRAM | 512 MB |
| processor | 710-MHz quad-core |
| Ethernet Ports | None |
| Maximum clients | 200 per Wi-Fi radio, for a total of 400 clients per access point |