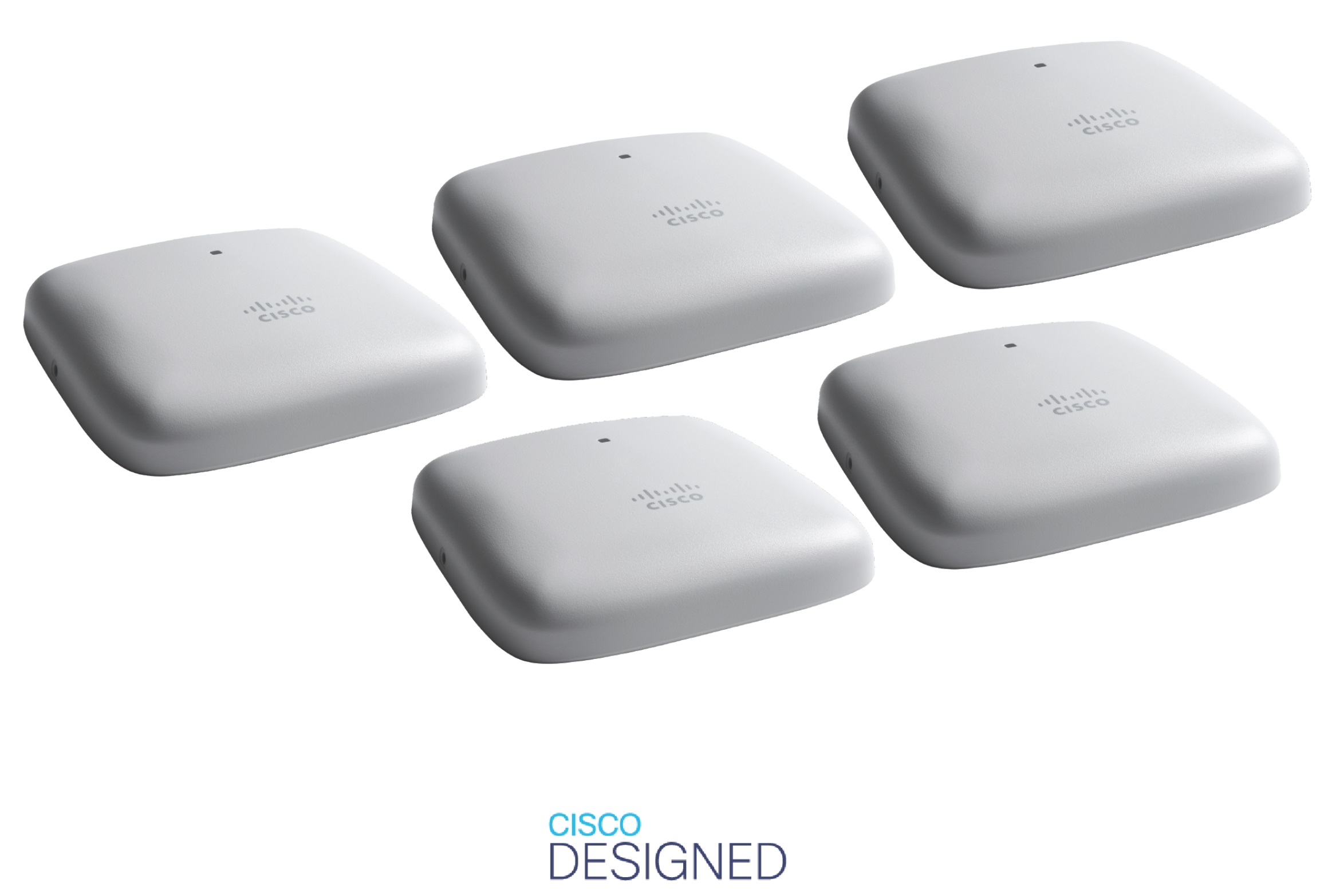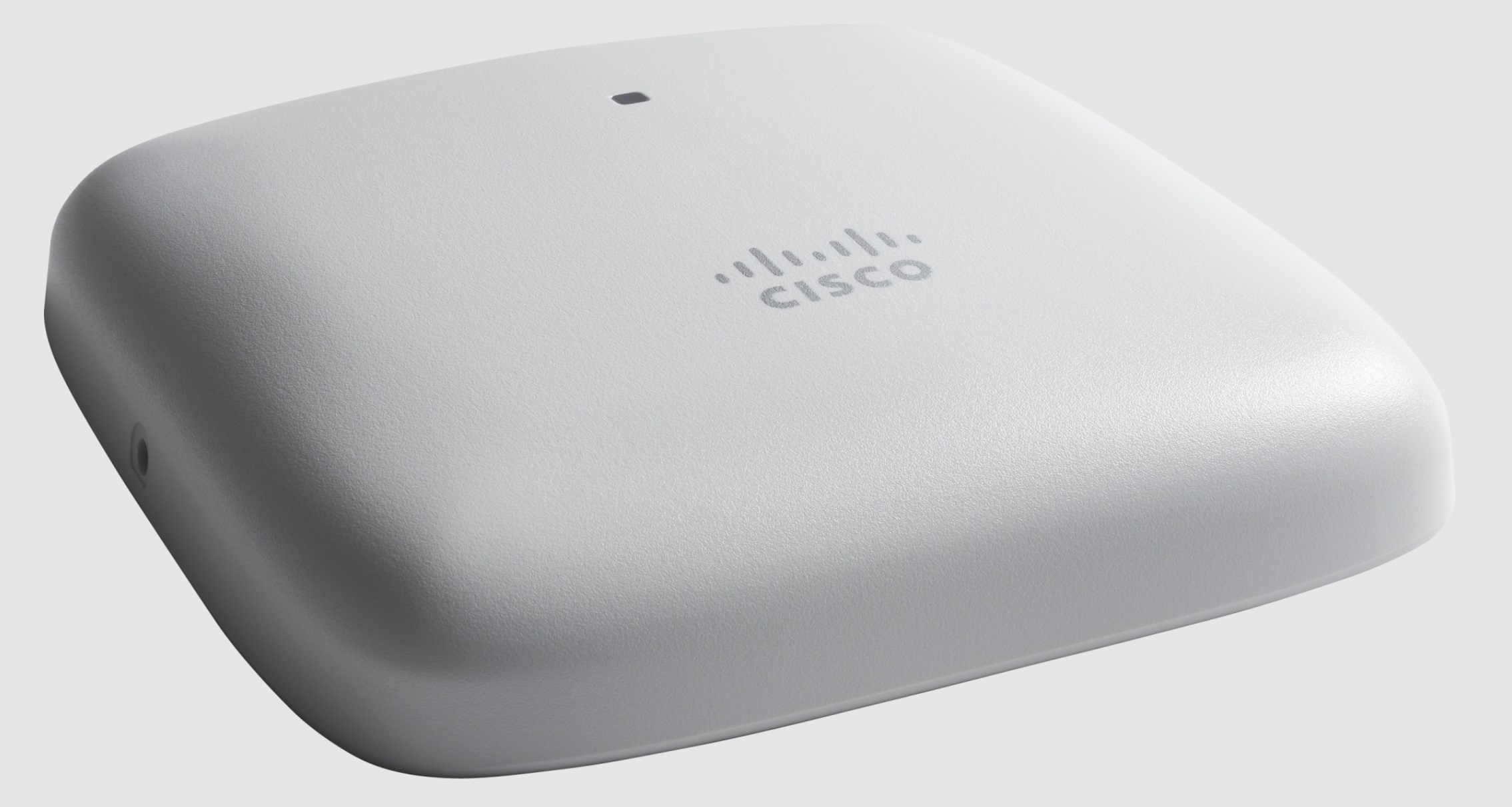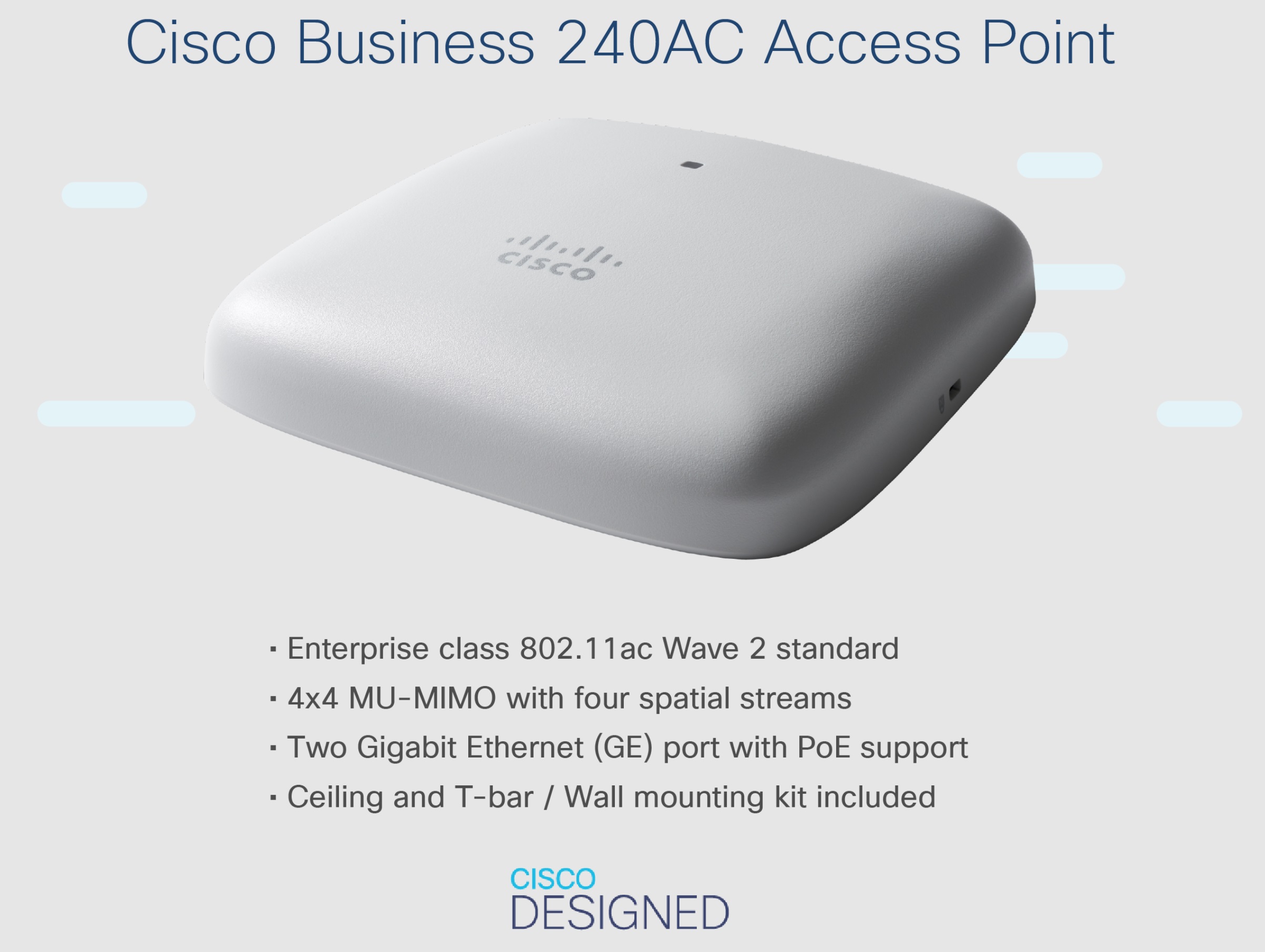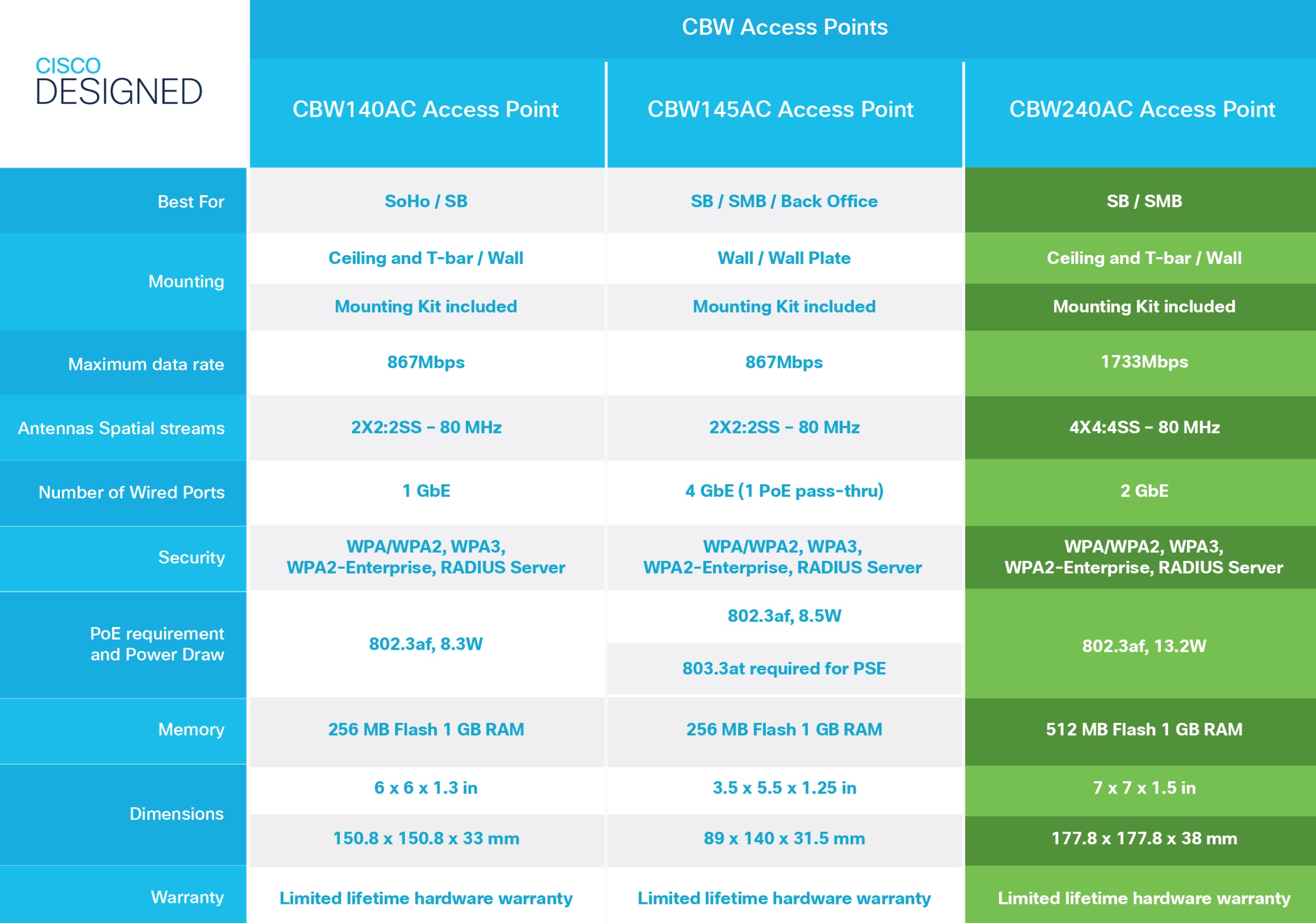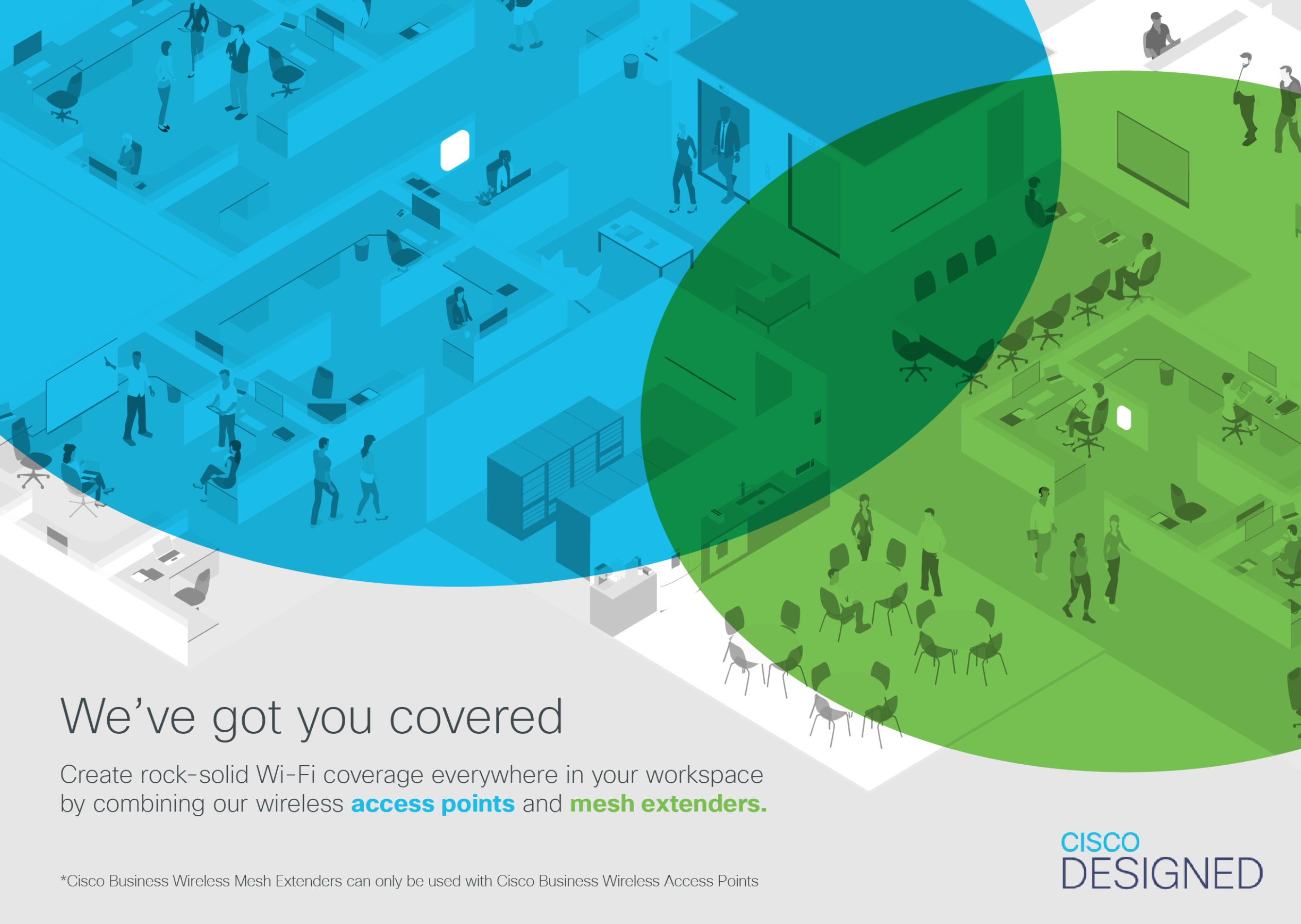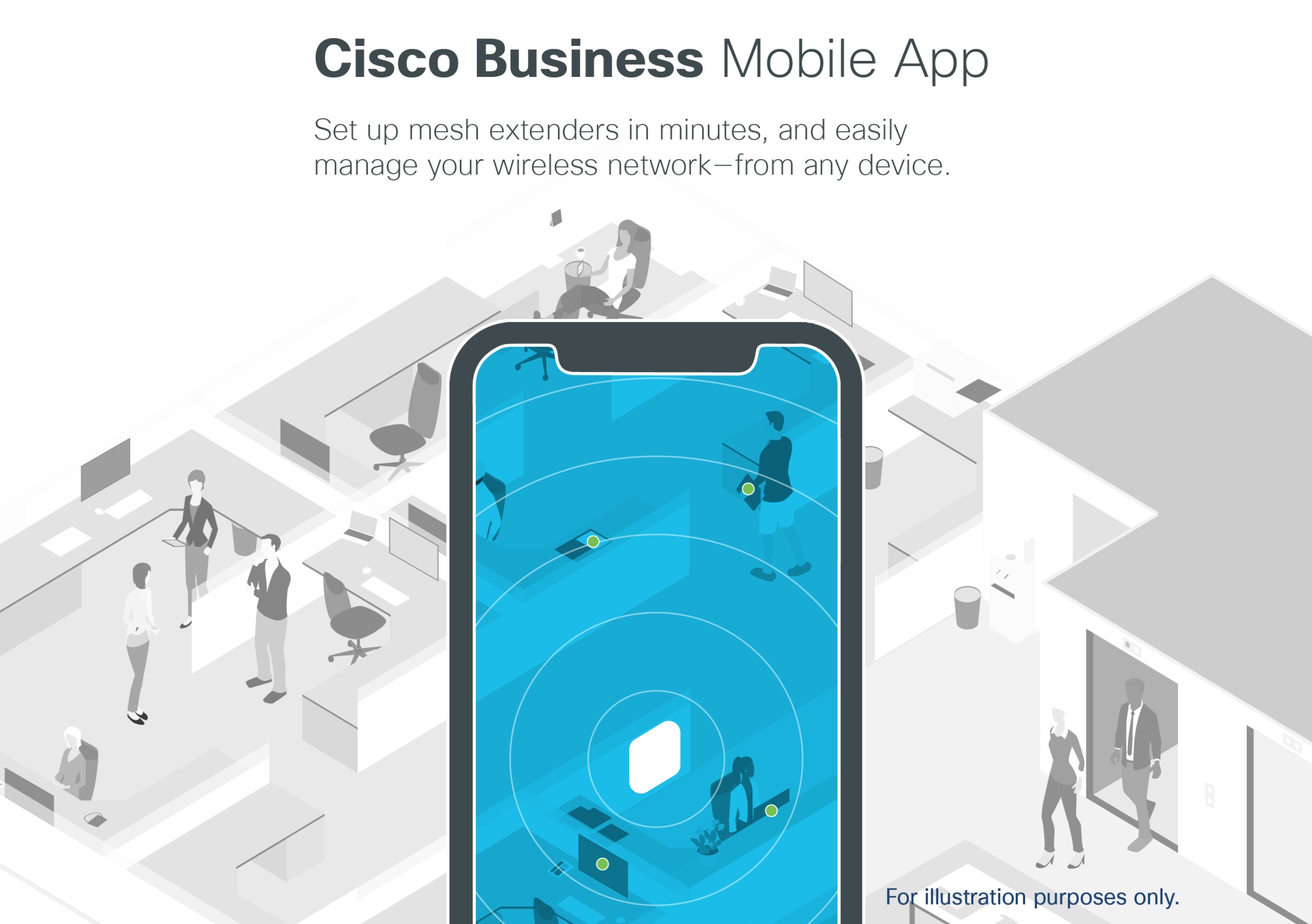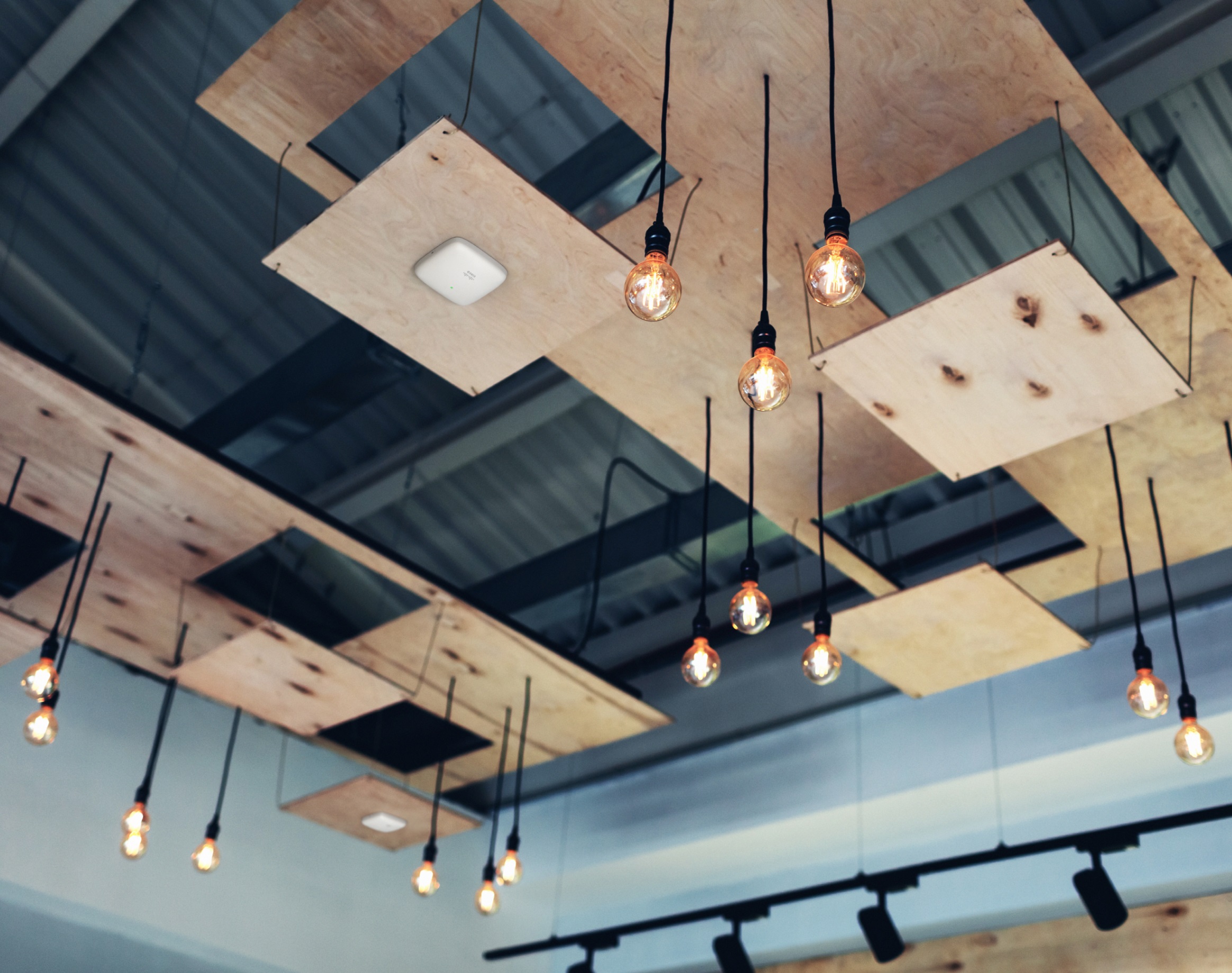 Cisco 5-CBW240AC-E CBW 240AC Access Point, 802.11ac Wave 2; 4x4:4 MIMO– 5 Packs
Item Code: WEB-ITM-0027
AED 3,521.00 (AED 3,521.00 / Unit)
To

click cisco business shop and click add to card on item there
Short Description
PERFORMANCE: Superior MU-MIMO (4x4) performance supporting up to 200 wireless devices and a maximum wireless coverage up to 3000 square feet
DEPLOYMENT: Flexible deployment wall or celling mount (brackets included). Works also with Cisco Business Power over Ethernet injector (CB-PWRINJ)
ENHANCED COVERAGE: Supports up to 25 mesh extenders while delivering a reliable user experience
SET UP IN MINUTES: Simplify management and monitor your network from Cisco Business Mobile app or web browser
ADVANCED SECURITY: Enterprise-class security prevent malware, phishing, and other threats from compromising your network via Cisco Umbrella integration
NETWORK ACCESS: Prioritize network access based on use cases (i.e. point of sales system, surveillance) or guest privileges
PEACE OF MIND: One-year technical support and limited lifetime warranty


Cisco Business 5-CBW240AC-E Access Point Shouki Electronics
All models of Cisco like 5-CBW240AC-E are here for you. Cisco Business 5-CBW240AC-E is supplied by Dubai Distributor of CISCO Shouki Electronics. Cisco Business Wireless access points and mesh extenders offer a simple-to-deploy solution designed to empower small and medium-sized businesses to connect and collaborate like never before. Also, built with reliability and flexibility in mind, the Cisco Business Wireless access points and mesh extenders provide industry-leading wireless performance that meets your evolving business requirements. Moreover, An intuitive mobile application establishes a secure network instantaneously. Extensive customer service and a comprehensive warranty help ensure business continuity for all Cisco models like 5-CBW240AC.
Advanced features and performance of Cisco Business 240AC Access Point
The Cisco Business CBW240AC or Cisco Business Access Point 240AC extends support to a new generation of Wi-Fi clients, such as smartphones, tablets, and high-performance laptops that have integrated 802.11ac Wave 1 or Wave 2 support. This Cisco Small Business product comes with a limited lifetime hardware warranty. Product warranty terms and other information applicable to Cisco products are available at Cisco official website
Key features and benefits:
Maximum # of access points:
50
Recommended up to 25
11ac
20, 40, 80 MHz channels
4x4 Downlink (DL) MU-MIMO with four spatial streams, up to 1733 Mbps
Indicators
Status LED indicates boot loader status, association status, operating status, boot loader warnings, boot loader errors
System memory
1GB MB DRAM, 256 MB flash
Warranty
Cisco Business Limited lifetime hardware warranty for CBW240AC
Free software updates, no service contract required
Authentication and security
802.11r and 802.11i
Segmentation via VLANs (up to 16)
Ethernet ports
Authentication with 802.1X or MAC filtered
Dynamic VLAN or per port
More information and comparison for Cisco Business 5-CBW240AC-E
For more details you can go to the CISCO official website. You can also compare 5-CBW240AC-E
related item C9130AXE-E and C9120AXP-E
How to purchase Cisco Business CBW240AC-E or CBW 240AC
All Cisco business CBW240AC and thousands of newest models of Cisco Products are available in CISCO Partner in Dubai, UAE Shouki Electronics LLC . You can also place your order from our partner in Middle east like, Kuwait, Zambia or Ivory coast.
Product Details
| | |
| --- | --- |
| Connectivity technology | Wireless AC |
| Maximum active WLAN clients | 16 |
| Antenna | 2 x internal PIFA |
| Number of access points supported per cluster | None |
| Data transfer rate | Up to 2333 Mbps |
| Network and transport protocol | DHCP, Bonjour |
| Multiple input, multiple output (MIMO) | 2 x 2:2 for 2.4 Ghz and 5 GHz or 1x1 on both 2.4 Ghz and 5 GHz |
| Number of radios | 1 |
| Status indicators | One LED power, WLAN, LAN |
| Frequency band | 2.4 GHz and 5 GHz |
| Interfaces | 1 Ethernet 10BASE-T/100BASE-TX/1000BASE-T; RJ-45 |
| Mounting kit | No, desktop only |
| Data link protocol | IEEE 802.11a/b/g/n, IEEE 802.11ac |