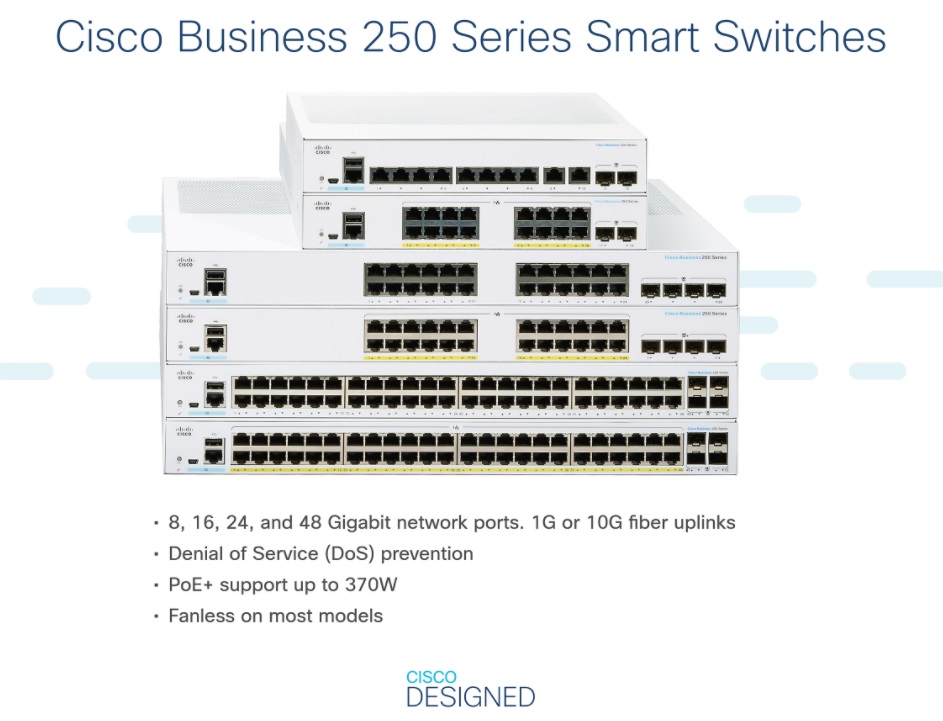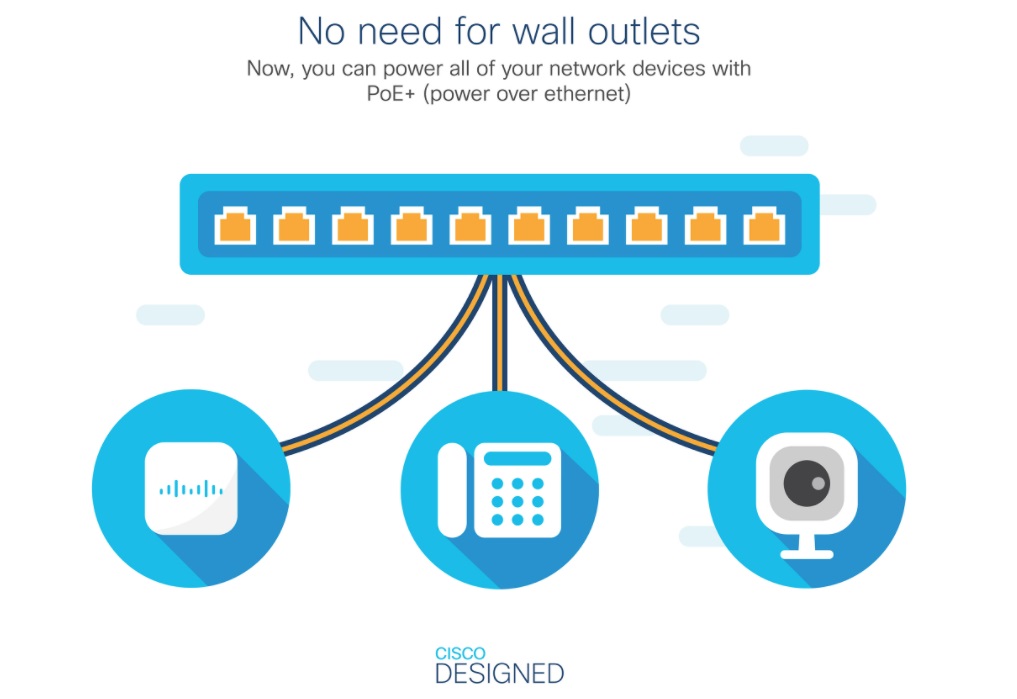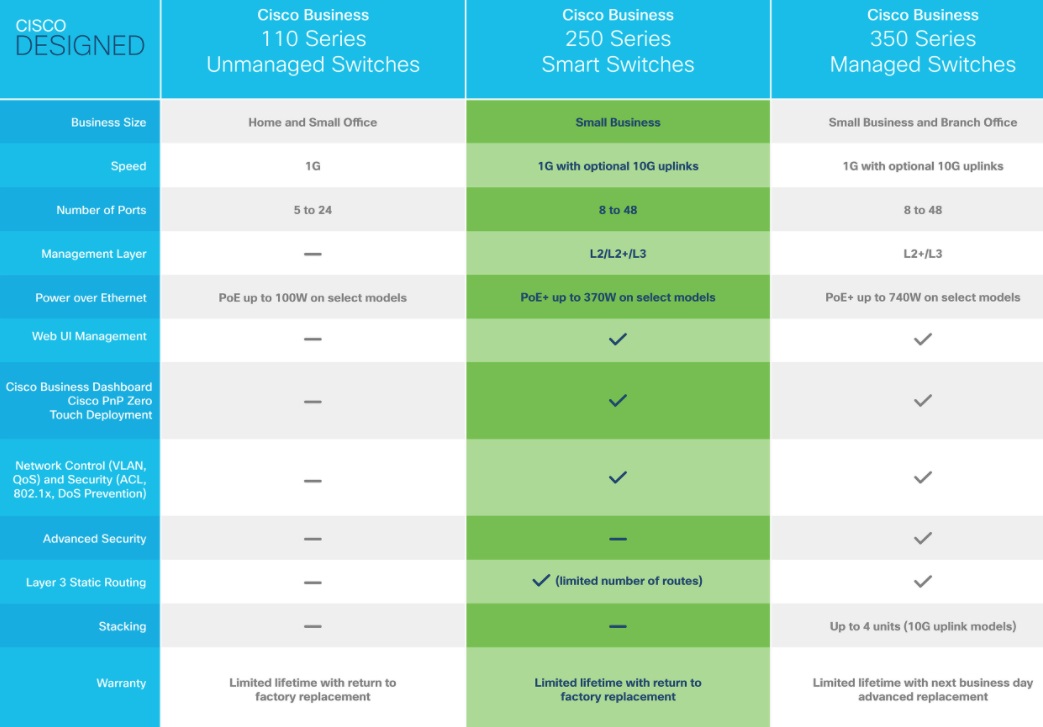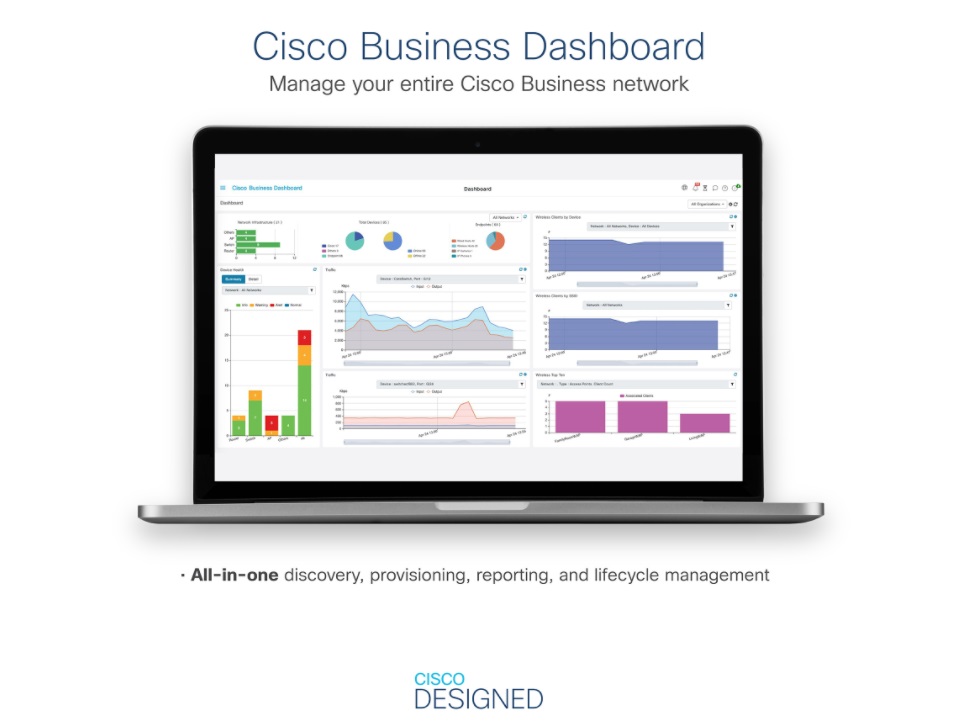 Cisco CBS250-48T-4G-UK CBS250 48 ports Gigabit with 4 SFP ports
SMB-Managed Switches Item Code: CBS250-48T-4G
AED 1,985.00 (AED 1,985.00 / Unit)
To

click cisco business shop and click add to card on item there
Short Description
SWITCH PORTS: 48-Port Giga + 4 x 1GE SFP
SIMPLE: Intuitive Cisco Business Dashboard or on-box U/I simplifies network operations and automates lifecycle management
SECUR: Integrated with IEEE 802.1X port security to control access to your network, Denial-of- Service (DoS) attack prevention increases network uptime during an attack, while extensive Access Control Lists (ACLs) protect the network from unauthorized users and guard against network attacks
CREATIVE DESIGN: Elegant and compact design, ideal for installation outside of wiring closet such as retail stores, open plan offices, and classrooms


CBS250-48T-4G Cisco Business Switch by Shouki Company
CBS250-48T-4G is here in our website with all its specifications. Dubai Partner of Cisco Shouki Company supplies Cisco Business Switch CBS250-48T-4G. In today's hyper connected world, reliable access to network resources is critical to all businesses. However, you also need to invest wisely to stay competitive, knowing how to separate the essential from the extraneous and get the most value for your dollar. While building a solid foundation for your business network infrastructure is essential, it doesn't mean you need the most advanced feature set on the market.
General specification of CBS250-48T-4G




● High-speed desktop connectivity: CBS250-48T-4G can quickly and securely connect employees working in small offices with one another and with all of the printers, servers, and other networking devices. High performance and reliable connectivity help speed up file transfers and data processing, improve network up time, and keep your employees productive.
● Small office networking: The versatility and affordability of the CBS250 48T 4G family of switches provide an ideal enterprise-class networking foundation for small businesses with limited IT support and budget.
More details about CBS250 48T 4G




● An energy-efficient solution:
Cisco Business Switch CBS250-48T-4G is designed to be energy efficient and Eco-friendly without compromising performance. They help conserve energy by optimizing power use, which helps protect the environment and lowers your energy costs. Power-saving features include:
◦ Support for the Energy Efficient Ethernet (IEEE 802.3az) standard, which reduces energy consumption by monitoring the amount of traffic on an active link and putting the link into a sleep state during quiet periods
◦ Automatic power shutoff on ports when a link is down
◦ Embedded intelligence to adjust power based on cable length
◦ Fan-less design in most models, which reduces power consumption, increases reliability, and provides quieter operation for all models of Cisco CBS250-48T-4G


Product comparison for Cisco Business Switch CBS250-48T-4G




For more details you can go to the Cisco official website. You can also compare Cisco Business Switch CBS250 48T 4G with 2 related items SG350X-24-K9 and SG350X-48-K9
How to purchase Cisco CBS250-48T-4G


All Cisco CBS250 48T 4G and other related items are ready in Cisco Wholesaler in Dubai. If you are in Middle east countries like Uzbekistan, Ajman or Ivory coast, please feel free to contact us.