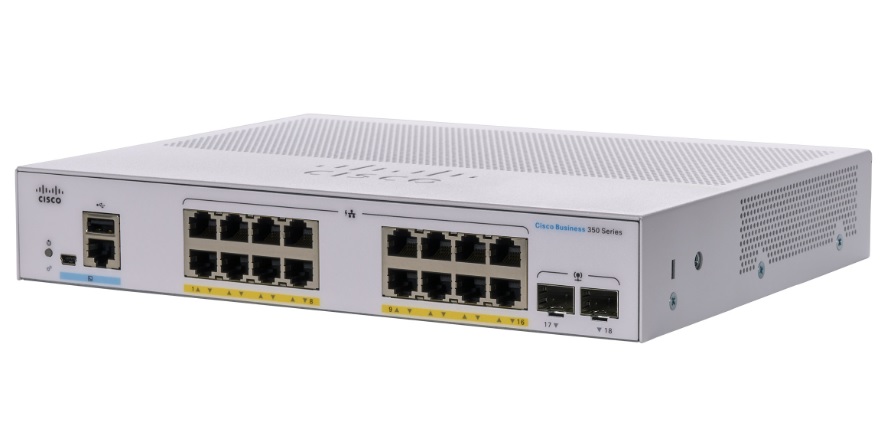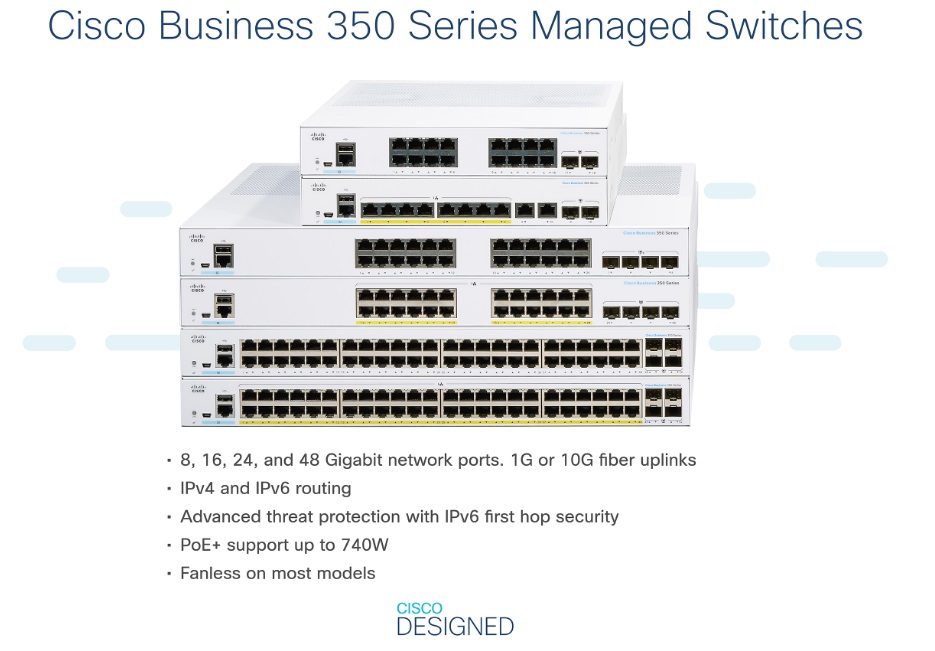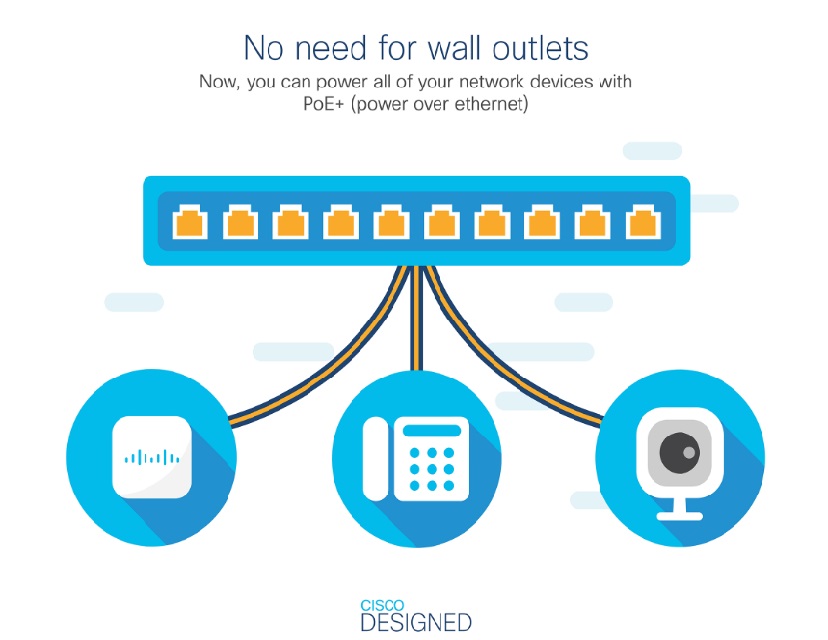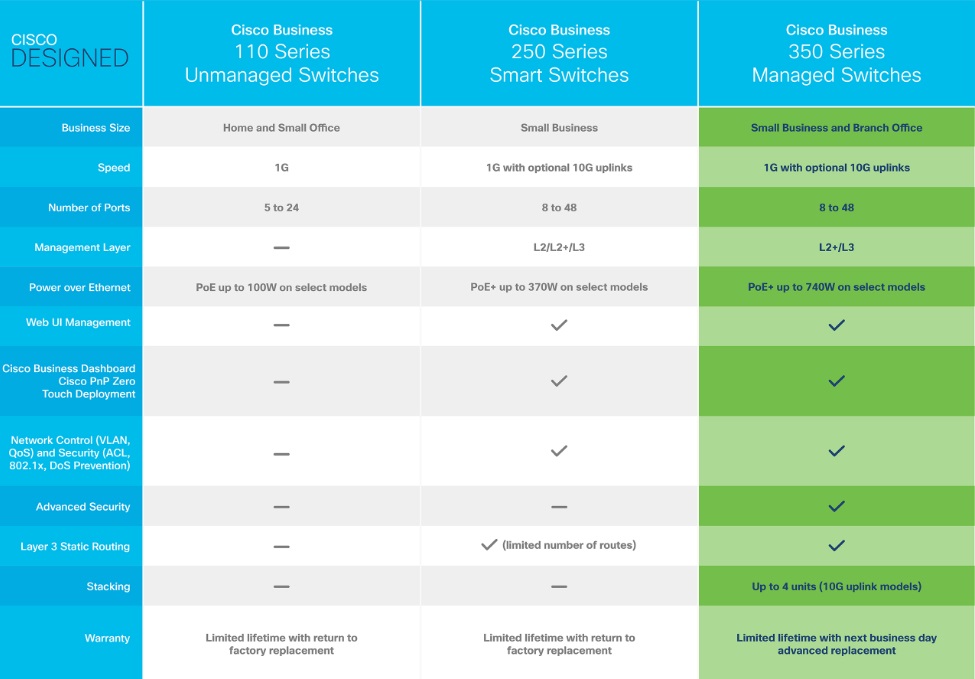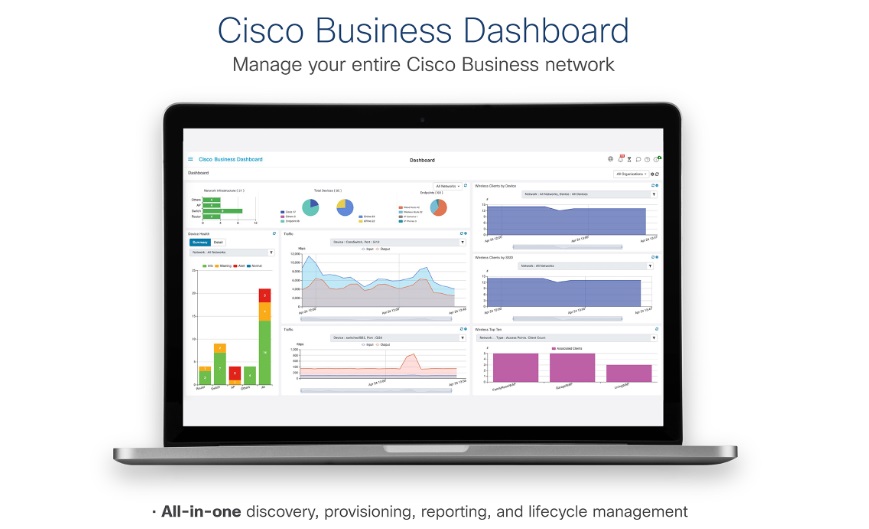 Cisco CBS350-16P-E-2G-UK CBS350 16 ports Gigabit PoE+ 120W with 2 SFP ports
Item Code: WEB-ITM-2637
AED 2,030.00 (AED 2,030.00 / Unit)
Short Description
SWITCH PORTS: 16-Port Giga+ 2 x 1GE SFP
SIMPLE: Intuitive Cisco Business Dashboard or on-box U/I simplifies network operations and automates lifecycle management
POWER OVER ETHERNET: 16 PoE ports with 120W total power budget, PoE+
ENHANCED SECURITY: IP-MAC port biding detects and blocks deliberate network attacks. IPv6 First Hop Security provides unparalleled protection against a vast range of address spoofing and man-in-the-middle attacks on IPv6 networks
CREATIVE DESIGN: Elegant and compact design, ideal for installation outside of wiring closet such as retail stores, open plan offices, and classrooms
CBS350-16P-E-2G Cisco Business Switch by Shouki Company
CBS350-16P-E-2G is here in shouki website with all its specifications. Dubai Partner of Cisco Shouki Company supplies Cisco Business Switch CBS350-16P-E-2G. The Cisco Business 350 Series Switches is a family of fixed-configuration managed Ethernet switches. Models are available with 8 to 48 ports of Gigabit Ethernet connectivity and Gigabit or 10-Gigabit up links, providing optimal flexibility to create exactly the right building block for small office networks. However, unlike other small business switching solutions that provide managed network capabilities only in the costliest models, all CBS350 16PE Switches support the advanced security management capabilities and network features you need to support enterprise-class data, voice, security, and wireless technologies. At the same time, these switches are simple to deploy and configure, allowing you to take advantage of the managed network services your business needs.
General specification of CBS350 16PE


● Small office networking: The versatility and affordability of the Cisco Business Switch CBS350-16P-E-2G Switches provide an ideal enterprise-class networking foundation for small offices with limited IT support and budget.
● Highly secure guest connectivity. Cisco CBS350-16P-E-2G let you extend highly secure network connectivity to guests in a variety of settings, such as a hotel, an office waiting room, or any other area open to non employee users. Using powerful but easy-to-configure security and traffic segmentation capabilities, you can isolate your vital business traffic from guest services and keep guests' network sessions private from each other.


More details about Cisco Business Switch CBS350-16P-E-2G


Power over Ethernet
Cisco Business Switch CBS350 16PE is available with up to 48 Power over Ethernet (PoE) ports. This capability simplifies advanced technology deployments such as IP telephony, wireless, and IP surveillance by allowing you to connect and power network endpoints over a single Ethernet cable. With no need to install separate power supplies for IP phones or wireless access points, you can take advantage of advanced communications technologies more quickly and at a lower cost. Models support 802.3af PoE and 802.3at PoE+.
Peace of Mind and Investment Protection
Cisco CBS350 16PE offers the reliable performance and peace of mind you expect from a Cisco switch. A solution that has been rigorously tested to help ensure optimal network up time to ensure business continuity. Complementary one-year access to our Small Business Support Center for ongoing support. Limited lifetime warranty with Next-Business-Day (NBD) advance replacement (where available) keeps your business running smoothly.


Product comparison for Cisco Business Switch CBS350 16PE


For more details you can go to the Cisco official website. You can also compare CBS350-16P-E-2G
with 2 related items SG350X-24-K9 and SG350X-48-K9
How to purchase Cisco CBS350-16P-E-2G
All CBS350 16PE and other related items are ready in Cisco Wholesaler in Dubai. If you are in Middle east countries like Djibouti, Cameroon or Kuwait, please feel free to contact us.