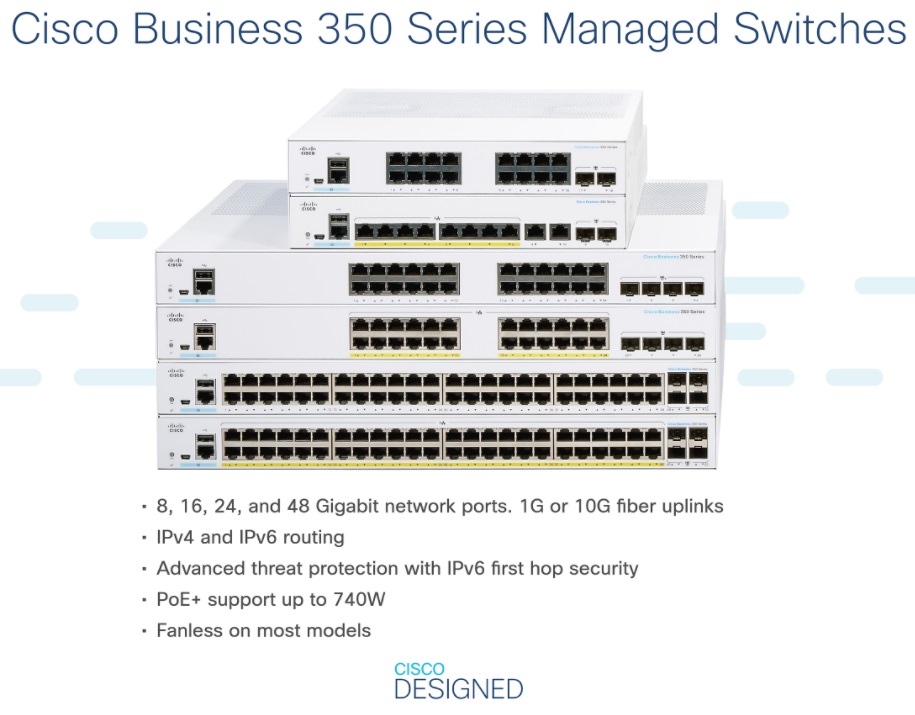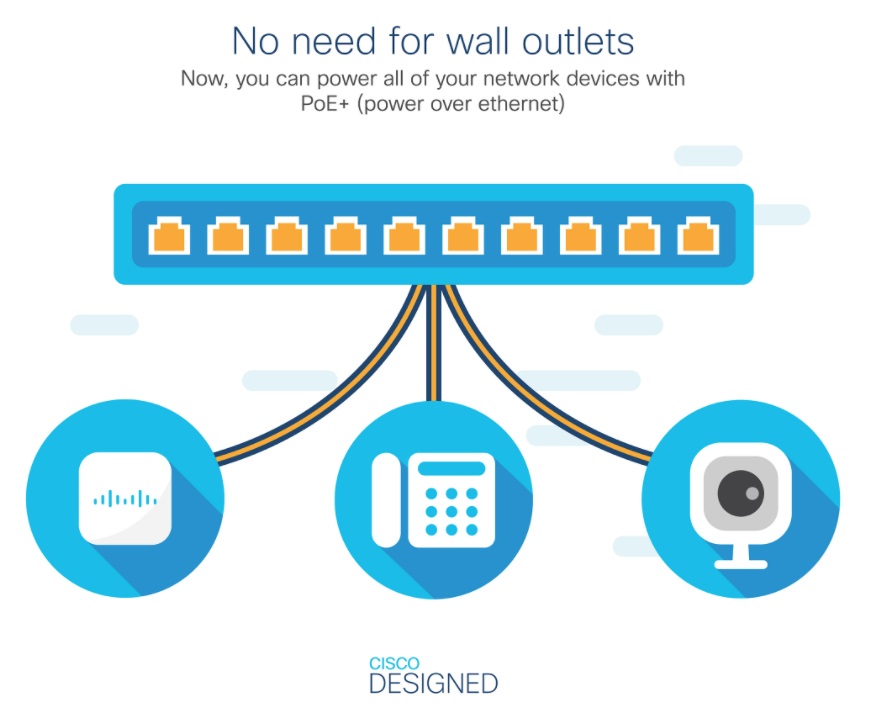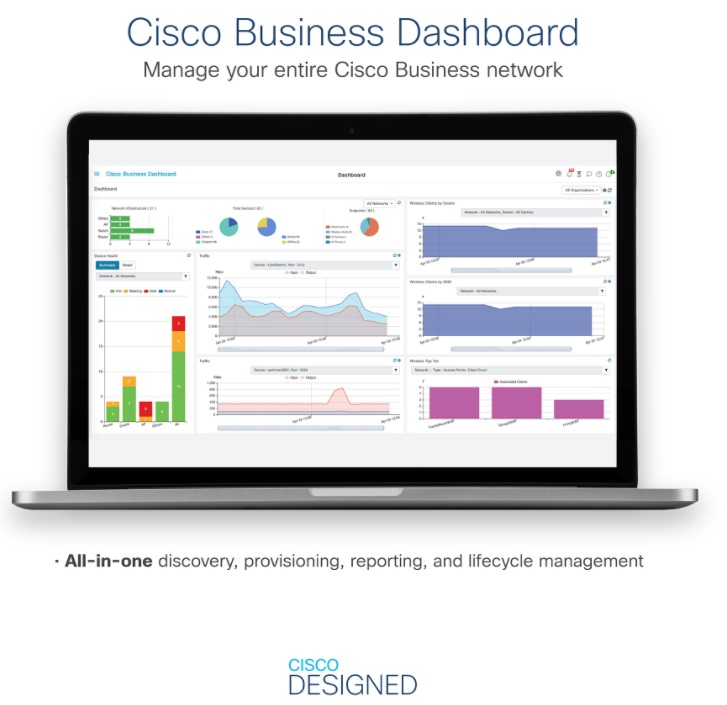 Cisco CBS350-48FP-4X-UK CBS350 48 ports Gigabit PoE+ 740W with 4 ports 10 Gigabit SFP+
Item Code: WEB-ITM-2186
AED 7,604.00 (AED 7,604.00 / Unit)
To

click cisco business shop and click add to card on item there
Short Description
SWITCH PORTS: 48-Port Giga + 4 x 10 G SFP+
SIMPLE: Intuitive Cisco Business Dashboard or on-box U/I simplifies network operations and automates lifecycle management
POWER OVER ETHERNET: 48 PoE+ ports with 740W total power budget
ENHANCED SECURITY: IP-MAC port biding detects and blocks deliberate network attacks. IPv6 First Hop Security provides unparalleled protection against a vast range of address spoofing and man-in-the-middle attacks on IPv6 networks
CREATIVE DESIGN: Elegant and compact design, ideal for installation outside of wiring closet such as retail stores, open plan offices, and classrooms
CBS350-48FP-4X By Shouki In Dubai
You strive to make your employees as productive and effective as possible. Hence your business applications and information and the network that delivers them become ever more vital parts of your business. You need a technology foundation that can meet your business's needs today and in the future. It should also deliver the right feature set at the right price. Cisco Business Switch CBS350-48FP-4X provides the reliability, performance, security, and capabilities you need to power your business.
Unified communications
As a managed network solution, the Cisco Business Switch CBS350-48FP-4X provides the performance and advanced traffic- handling intelligence you need. Thus it can deliver all communications and data over a single network. Cisco offers a complete portfolio of IP telephony and other unified communications products designed for businesses. Cisco CBS350-48FP-4X switches have been rigorously tested to help ensure easy integration and full compatibility with these and other products. Thus it provides a complete business solution.
Highly secure guest connectivity
Cisco CBS350-48FP-4X let you extend highly secure network connectivity to guests in a variety of settings. Its more useful for places such as a hotel, an office waiting room, or any other area open to nonemployee users. CBS350-48FP-4X uses powerful but easy- to- configure security and traffic segmentation capabilities. Thus you can isolate your vital business traffic from guest services and keep guests' network sessions private from each other.
Advanced Layer 3 Traffic Management
The Cisco CBS350-48FP-4X switches enable a more advanced set of traffic management capabilities. Therefore, it helps growing businesses organize their networks more effectively and efficiently. For example, the switches provide static LAN Layer 3 routing. which allows you to segment your network into work groups and communicate across VLANs without degrading application performance.
With these capabilities, you can boost the efficiency of your network by offloading internal traffic- handling tasks from your router. And allow it to manage primarily external traffic and security.
CBS350-48FP-4X Ports
-48 10/100/1000 P.o.E+ ports with 740W power budget
-4 10 Gigabit S.F.P+
Dimensions and weight:
445 x 350 x 44 mm (17.5 x 13.78 x 1.73 in)
5.82 kg (12.83 lb)