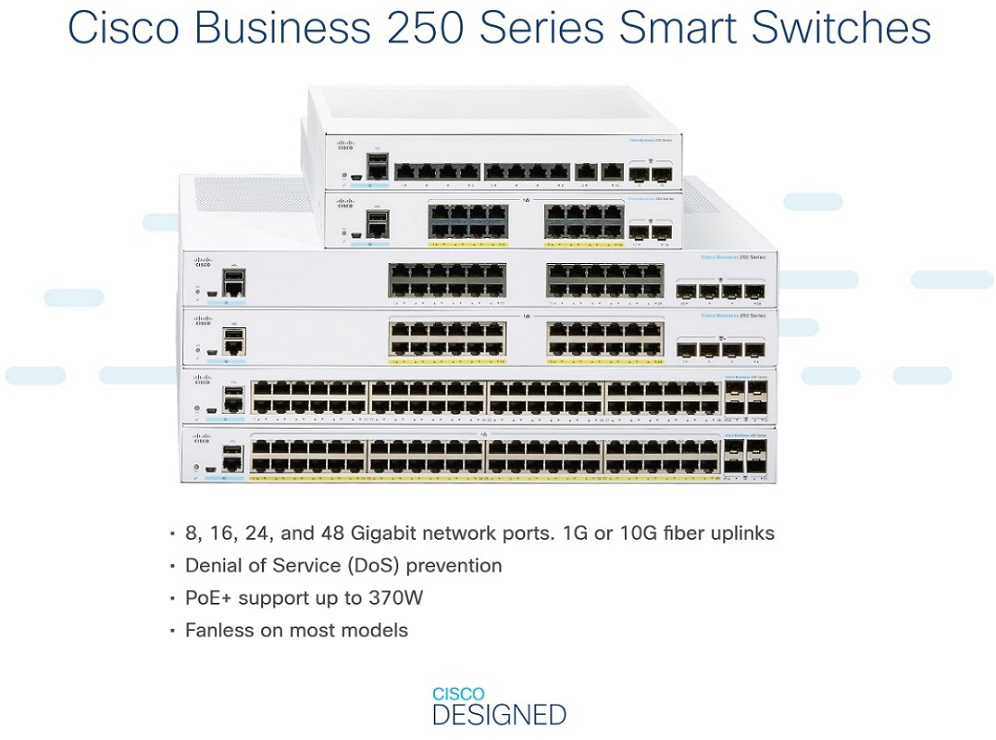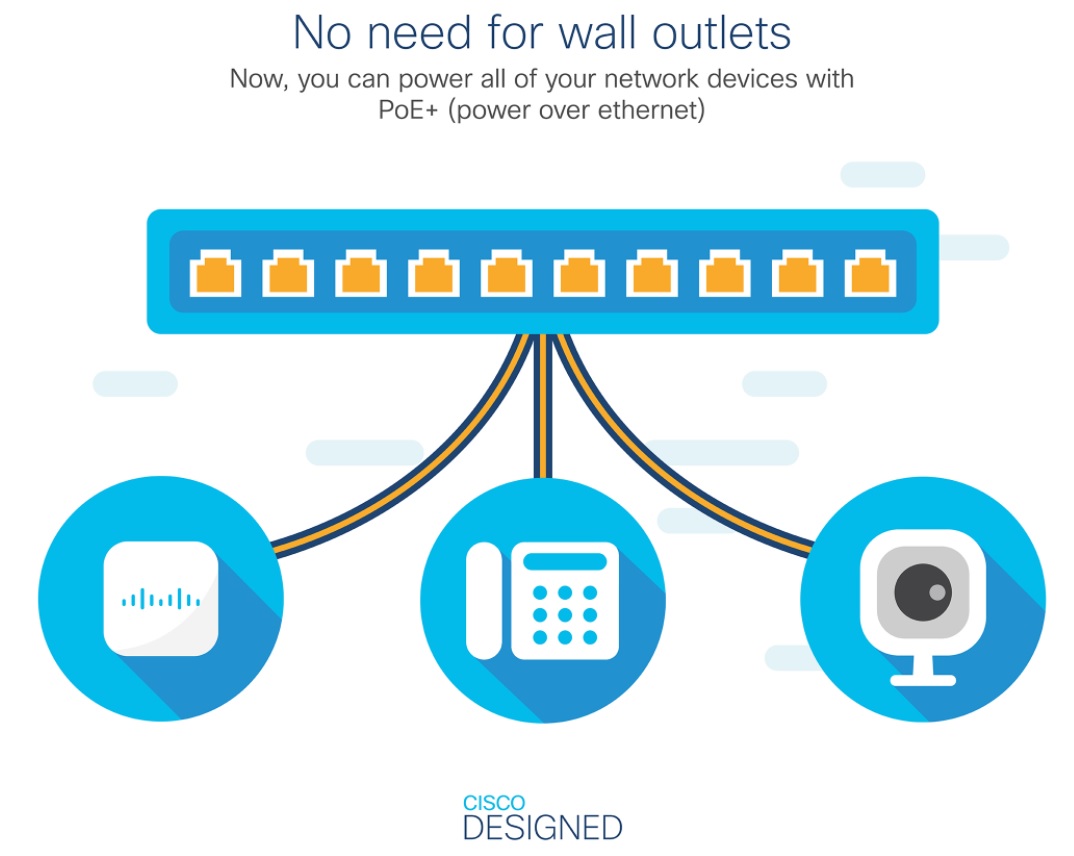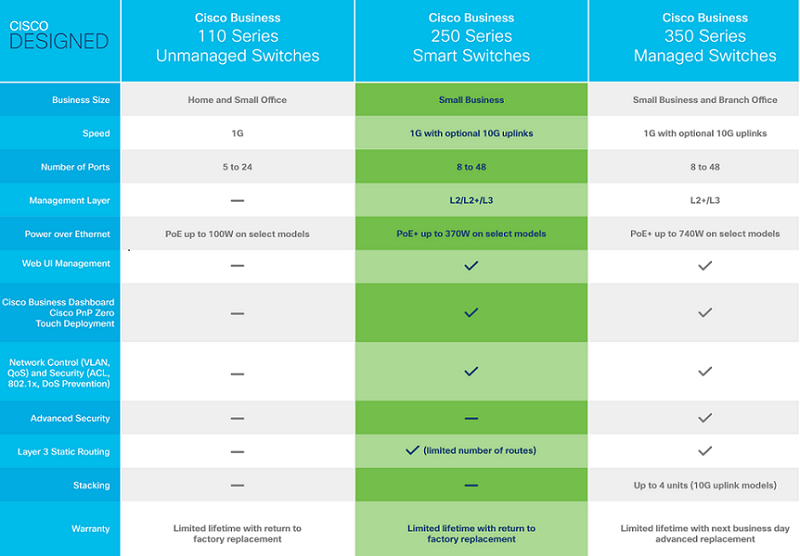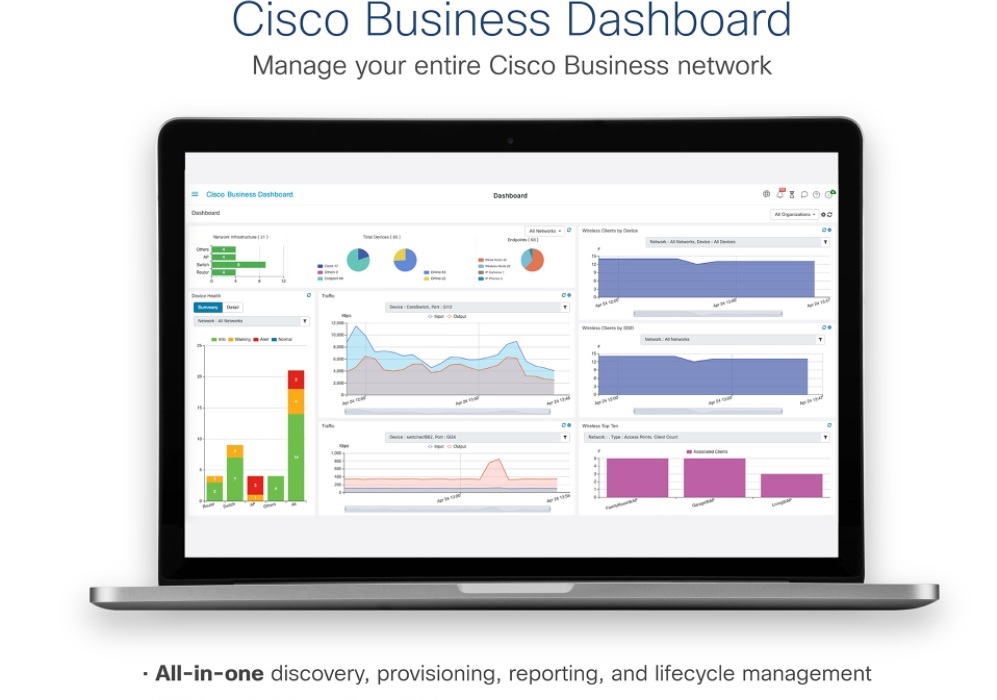 Cisco CBS250-24T-4X-UK CBS250 24 ports Gigabit with 4 ports 10 Gigabit SFP+
Item Code: WEB-ITM-2619
AED 2,300.00 (AED 2,300.00 / Unit)
Short Description
WITCH PORTS: 24-Port Giga + 4 x 10GE SFP+
SIMPLE: Intuitive Cisco Business Dashboard or on-box U/I simplifies network operations and automates lifecycle management
FLEXIBLE: Extensive portfolio provides ultimate flexibility from 8 to 48 ports and PoE+ combinations
SECUR: Integrated with IEEE 802.1X port security to control access to your network, Denial-of- Service (DoS) attack prevention increases network uptime during an attack, while extensive Access Control Lists (ACLs) protect the network from unauthorized users and guard against network attacks
CREATIVE DESIGN: Elegant and compact design, ideal for installation outside of wiring closet such as retail stores, open plan offices, and classrooms
Cisco CBS250-24T-4X By Shouki In Dubai
Cisco Business Switch CBS250-24T-4X is the next generation of affordable smart switches. They combine powerful network performance and reliability with a complete suite of the network features you need for a solid business network. These powerful Gigabit Ethernet switches, with 10 Gigabit Ethernet up links, provide multiple management options, sophisticated security capabilities, and fine-tuned Quality of Service (Q. o. S) and Layer 3 static routing features far beyond those of an unmanaged or consumer- grade switch. equally you don't need lots of money to purchase Cisco CBS250-24T-4X fully managed switches. And with an easy- to- use web user interface and Power over Ethernet Plus (P. o. E+) capability, you can deploy and configure a complete business network in minutes.
Network wide automatic voice deployment
Using a combination of Cisco Discovery Protocol, Layer Link Discovery Protocol- Media Endpoint Discovery (L.L.D.P- MED), Auto Smart ports, and Voice Services Discovery Protocol (V. S. D. P, a unique, patented Cisco protocol), customers can deploy an end-to-end voice network dynamically. The switches in the network automatically converge into a single voice V.L.A.N and set of Q. o. S parameters and then propagate them out to the phones on the ports where they are discovered. For example, automated voice V.L.A.N capabilities let you plug any IP phone (including third- party phones) into your IP telephony network and receive an immediate dial tone. Also the switch automatically configures the device with the right V.L.A.N and Q. o. S parameters to prioritize voice traffic.
Network security
Cisco CBS250-24T-4X switches provide the security and network management features you need to maintain a high level of security for your business. They also keep unauthorized users off the network, and protect your business data. The switches include integrated network security to reduce the risk of a security breach, with IEEE 802.1X port security to control access to your network, Denial- of- Service (D. o. S) attack prevention to increase network uptime during an attack. Additionally, CBS250-24T-4X got an extensive Access Control List s (A. C. Ls) to protect sensitive portions of the network from unauthorized users and guard against network attacks.
CBS250-24T-4X Physical dimensions and weight:
-445 x 240 x 44 mm (17.5 x 9.45 x 1.73 in)
-2.63 kg (5.80 lb)
Cisco CBS250-24T-4X Ports
-24 10/100/1000 ports
-4 10 Gigabit S.F.P+