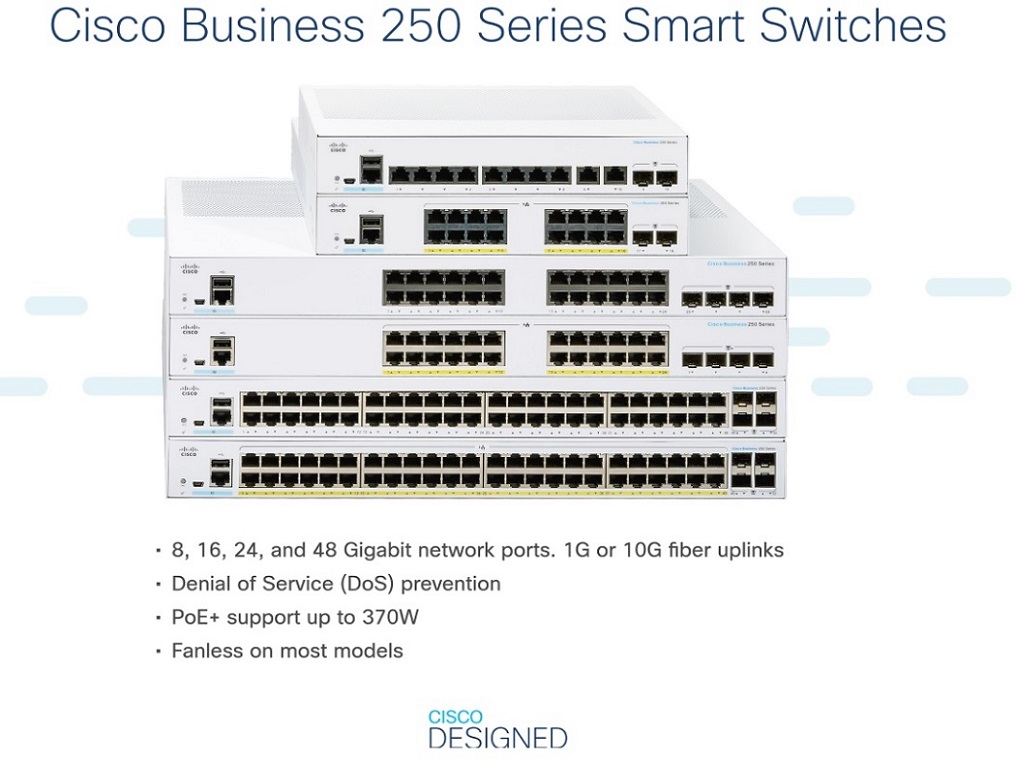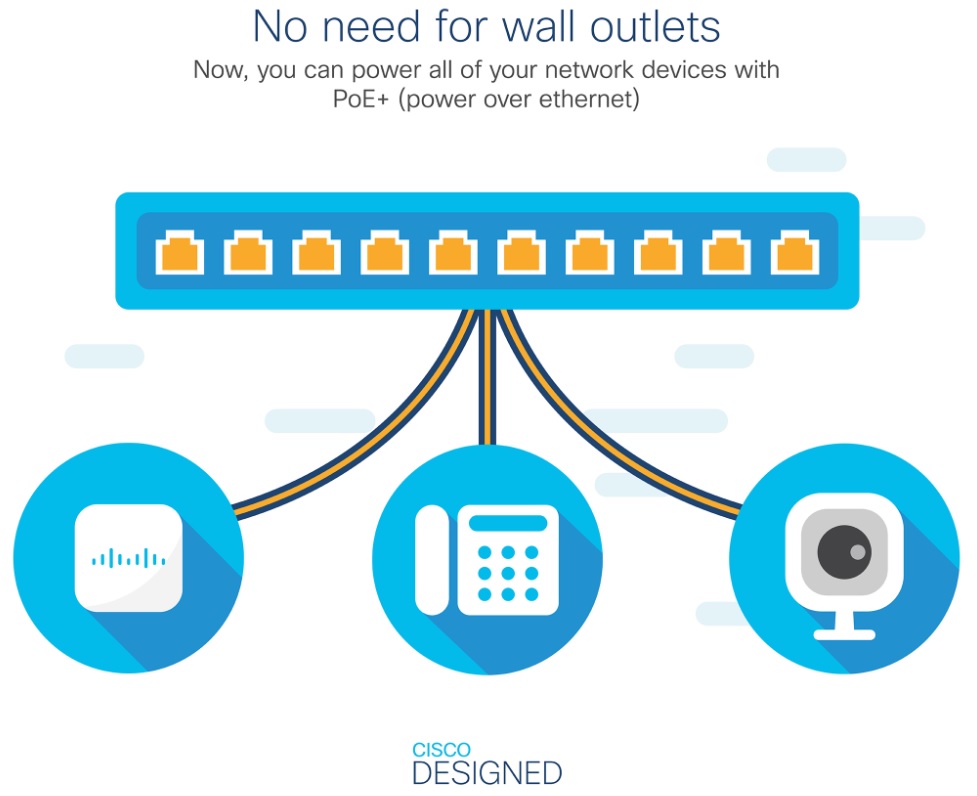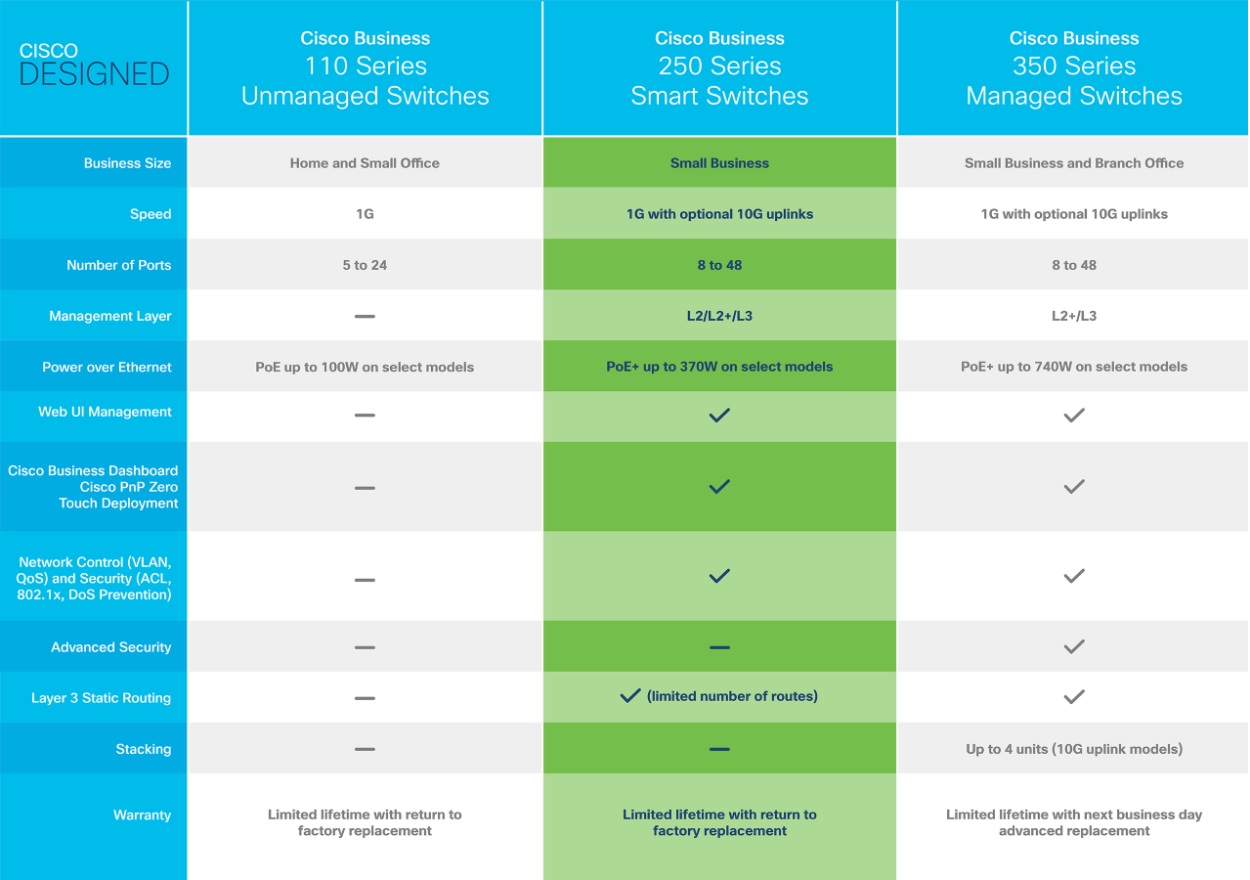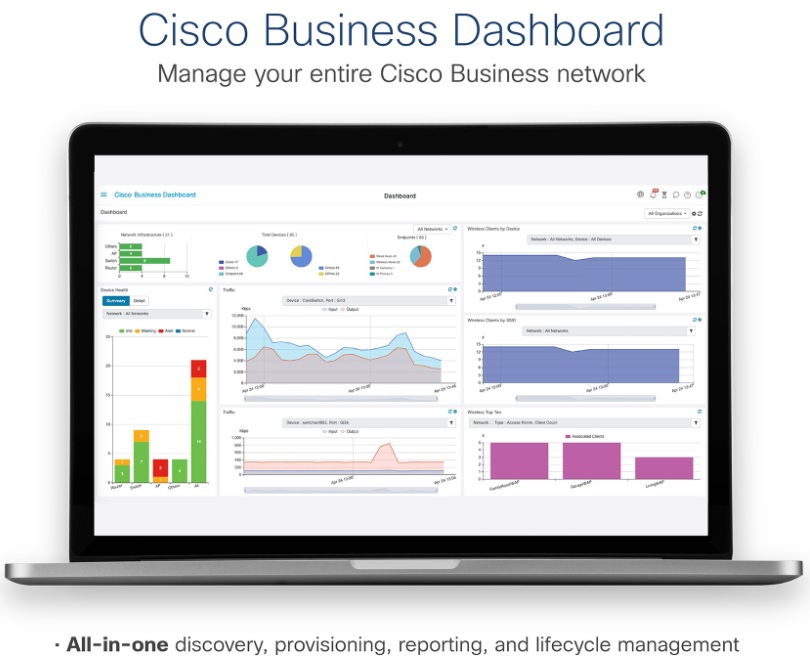 Cisco CBS250-24PP-4G CBS250 24 ports Gigabit PoE+ 100W with 4 SFP ports
Item Code: WEB-ITM-2621
AED 1,485.00 (AED 1,485.00 / Unit)
Short Description:
SWITCH PORTS: 24-Port Giga + 4 x 1GE SFP
SIMPLE: Intuitive Cisco Business Dashboard or on-box U/I simplifies network operations and automates lifecycle management
POWER OVER ETHERNET: 24 PoE ports with 100W total power budget, PoE+
SECUR: Integrated with IEEE 802.1X port security to control access to your network, Denial-of- Service (DoS) attack prevention increases network uptime during an attack, while extensive Access Control Lists (ACLs) protect the network from unauthorized users and guard against network attacks
CREATIVE DESIGN: Elegant and compact design, ideal for installation outside of wiring closet such as retail stores, open plan offices, and classrooms
Cisco CBS250-24PP-4G By Shouki In UAE
Whether you need basic, high-speed connectivity for your computers and servers. Or need a comprehensive voice, data, and wireless technology solution, Cisco Business Switch CBS250-24PP-4G can meet your business needs. Cisco CBS250-24PP-4G is an affordable smart switch. It combines powerful network performance and reliability with a complete suite of the network features you need for a solid business network. Furthermore, these powerful Gigabit Ethernet switches have 24 Gigabit Ethernet RJ-45 port.
Unified communications CBS250 24PP 4G
Cisco Business Switch CBS250-24PP-4G provides Q. o. S features to enable you to prioritize delay-sensitive traffic in your network. It also let you converge all of your communications solutions such as IP telephony and video surveillance onto a single Ethernet network. Cisco offers a complete portfolio of IP telephony and other unified communications products designed for small businesses. Also Cisco CBS250-24PP-4G switches have been rigorously tested to help ensure easy integration and full compatibility with these and other vendor products.
Layer 3 static routing
This capability allows you to segment your network into separate work groups and communicate across V. L. A. N s without degrading application performance. As a result, you can manage internal routing with your switches. Then you can dedicate your router to external traffic and security, helping your network run more efficiently.

Power over Ethernet (PoE)
Cisco CBS250-24PP-4G switches support 802.3at PoE+, 802.3af, and Cisco prestandard (legacy) PoE. Maximum power of 30.0W to any 10/100 or Gigabit Ethernet port, until the PoE budget for the switch is reached.
This switch dedicates 100W to PoE and have 24 ports which support PoE.
Link Layer Discovery Protocol (LLDP)
This feature allows the CBS250-24PP-4G switch to advertise its identification, configuration, and capabilities to neighboring devices that store the data in a MIB. Because LLDP-MED is an enhancement to LLDP that adds the extensions needed for IP phones.
CBS250-24PP-4G Ports
-24 10/100/1000 PoE+ ports with 100W power budget
-4 Gigabit SFP
Physical dimensions of CBS250-24PP-4G are 445 x 299 x 44 mm (17.5 x 11.76 x 1.73 in). And it weighs 3.53 kg (7.78 lb).