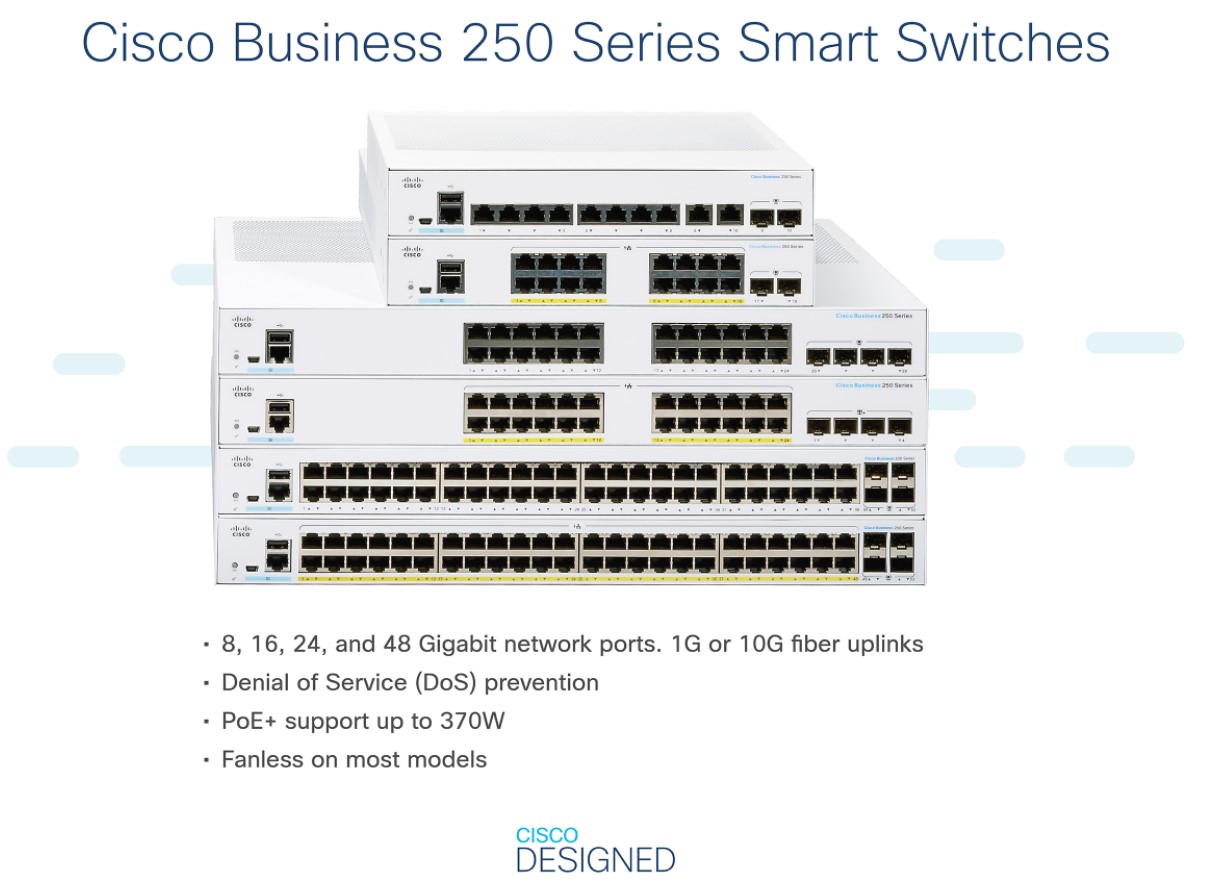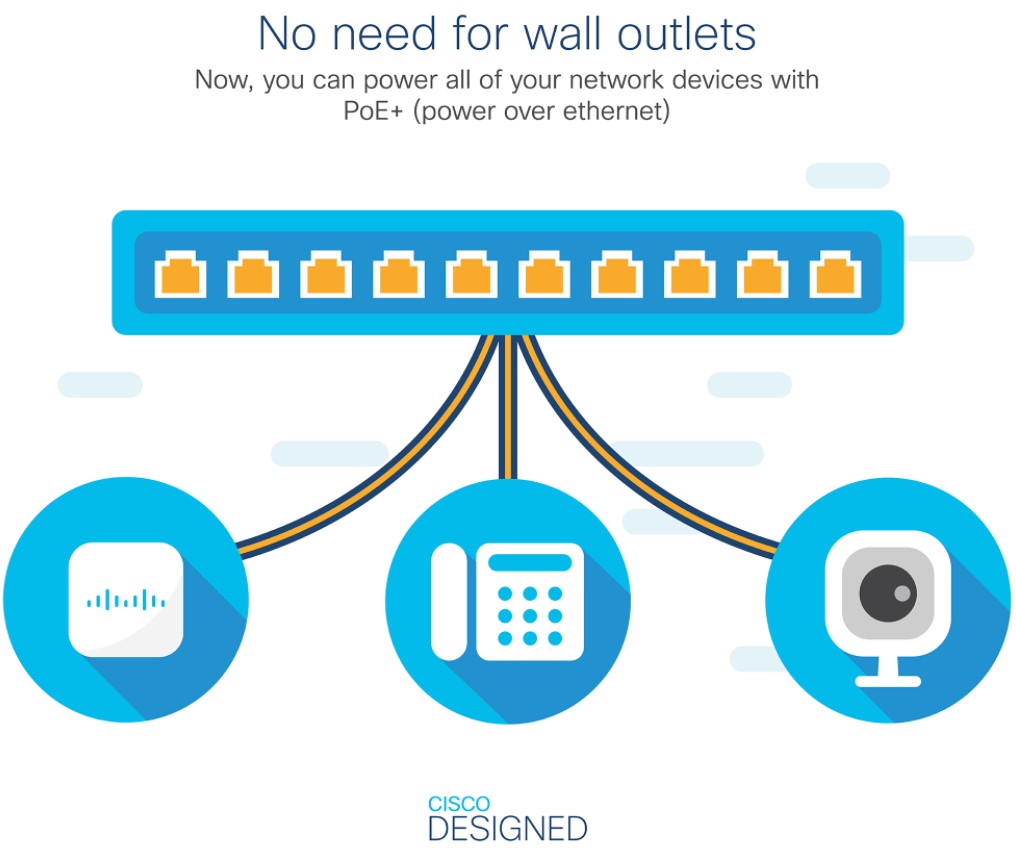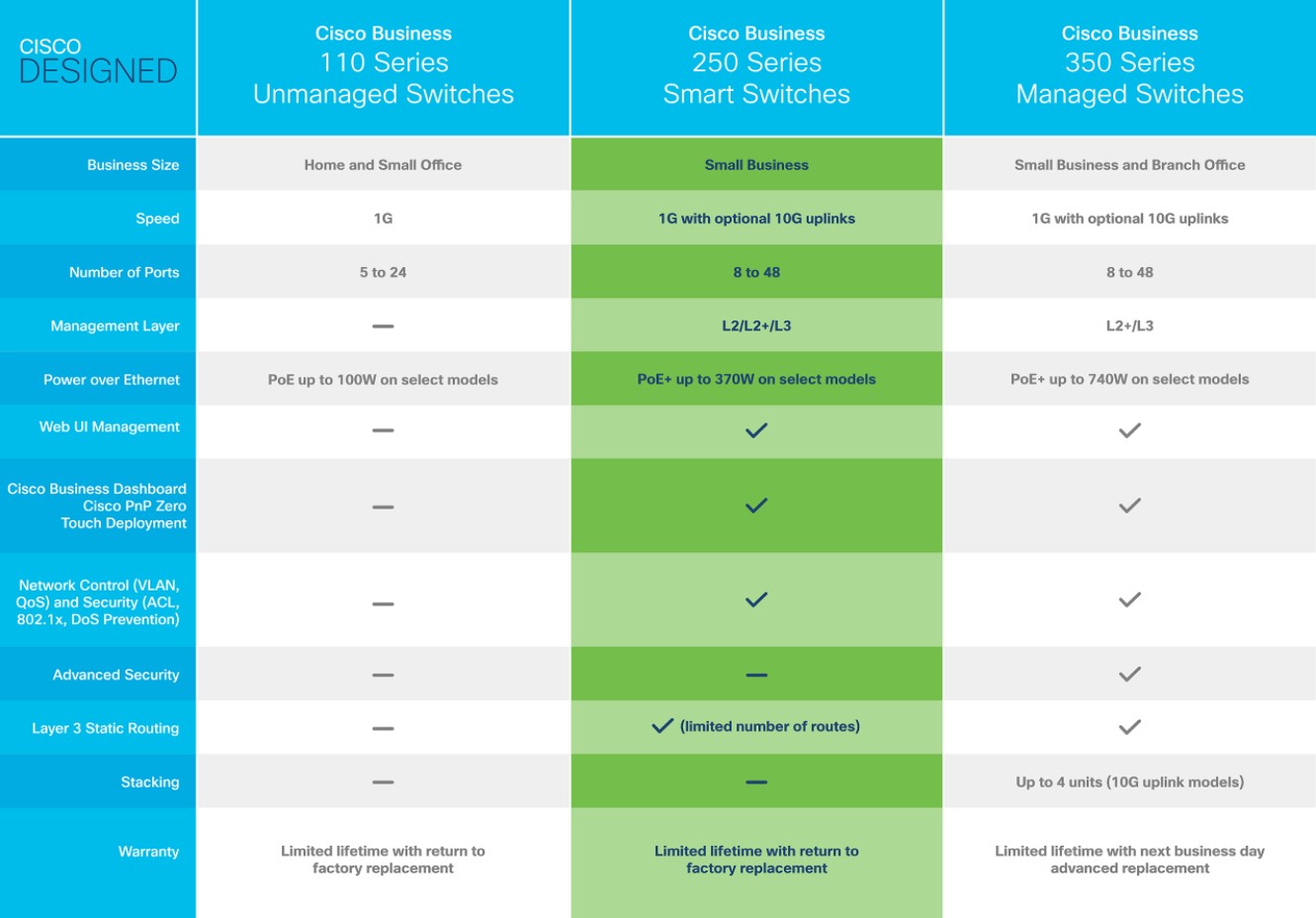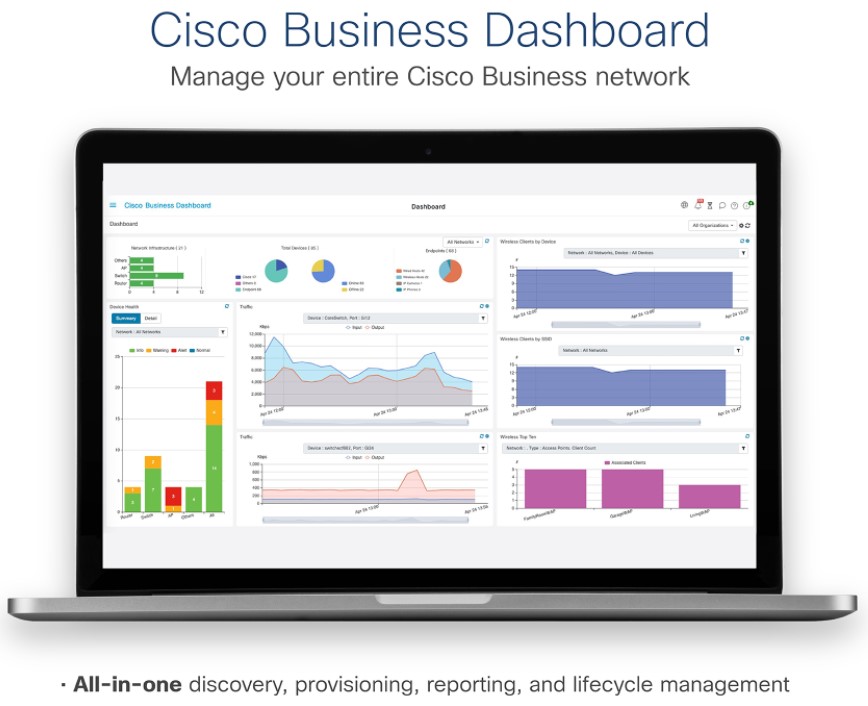 Cisco CBS250-8FP-E-2G-UK CBS250 8 ports Gigabit PoE+ 120W with 2 copper/SFP combo
SMB-Managed POE Switches Item Code: CBS250-8FP-E-2G
AED 1,015.00 (AED 1,015.00 / Unit)
Short Description
Switch ports: 8 Giga ports + 2 x 1GE copper/SFP combo
SIMPLE: Intuitive Cisco Business or Boxed U/I Dashboard simplifies network operations and automates lifecycle management
Power over ethernet: 8 PoE ports with total power budget of 120 W PoE+
Secur : Integrated with IEEE 802.1X port security to control access to your network, Denial of Service (DoS) attack prevention increases network uptime during an attack, while extensive security control lists (ACLs) protect the network from unauthorized users and protect against network attacks
Creative Design - Sleek and compact design, ideal for installation outside the wiring closet such as retail stores, open plan offices and classrooms
Cisco CBS250-8FP-E-2G By Shouki In Dubai
As you strive to make your business more competitive and efficient, every dollar counts. Cisco Business Switch CBS250-8FP-E-2G gives you just the right the features, performance, and reliability you need. You don't need to pay for advanced features you don't need. With Cisco CBS250-8FP-E-2G switches, you can rest assured that your business applications and communications tools are resting on a strong technology foundation. So you can focus on achieving your business goals.
Flexible and compact design
The sleek and compact design provide additional deployment flexibility, including outside wiring closet installation. It includes retail stores, open plan offices, and classrooms without disturbing the environment.
Cisco PoE Switch
Cisco CBS250-8FP-E-2G switches support 802.3at PoE+, 802.3af, and Cisco prestandard (legacy) PoE. Maximum power of 30.0W to any 10/100 or Gigabit Ethernet port, until the PoE budget for the switch is reached. The total power available for PoE in CBS250-8FP-E-2G switches is 120W and 8 ports that support PoE.
Security
-Secure Sensitive Data (SSD):
A mechanism to manage sensitive data (such as passwords, keys, and so on) securely on the switch. It can also populate this data to other devices, and secure auto config. Access to view the sensitive data as plain text or encrypted is provided according to the user-configured access level. Additionally the access method of the user.
-Secure Core Technology (SCT)
Ensures that the switch will receive and process management and protocol traffic no matter how much traffic is received.
-Port security
Ability to lock source MAC addresses to ports and limit the number of learned MAC addresses.
High-speed desktop connectivity
Cisco Business Switch CBS250-8FP-E-2G can quickly and securely connect employees working in small offices with one another. Also it can connect them with all of the printers, servers, and other networking devices. High performance and reliable connectivity help speed up file transfers and data processing, improve network uptime, and keep your employees productive.
Ports
-8 10/100/1000 PoE+ ports with 120W power budget
-2 Gigabit copper/SFP combo ports
Physical dimensions of Cisco CBS250-8FP-E-2G switch are 268 x 185 x 44 mm (10.56 x 7.28 x 1.73 in) and it weighs 3.5 kg (7.72 lb).