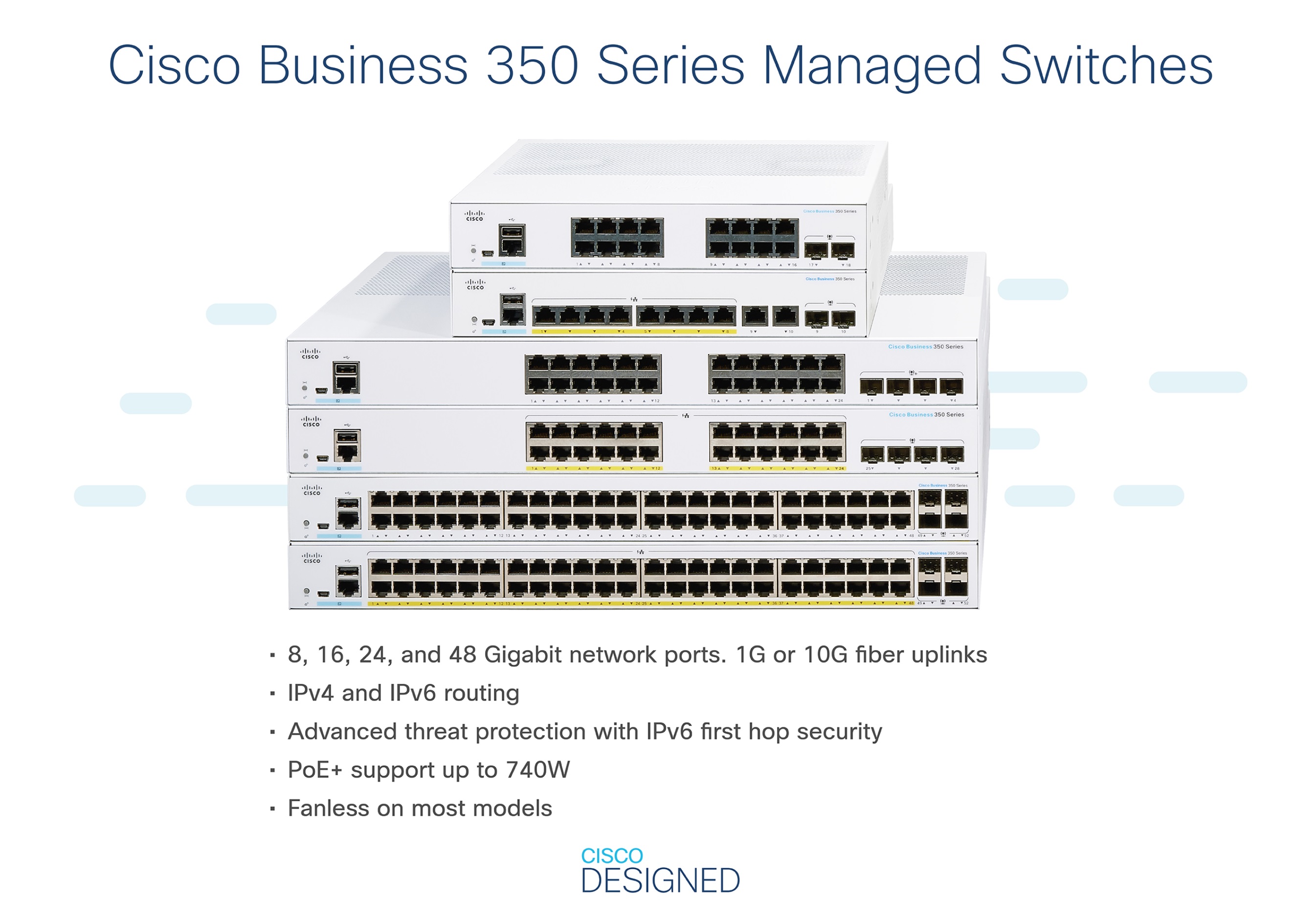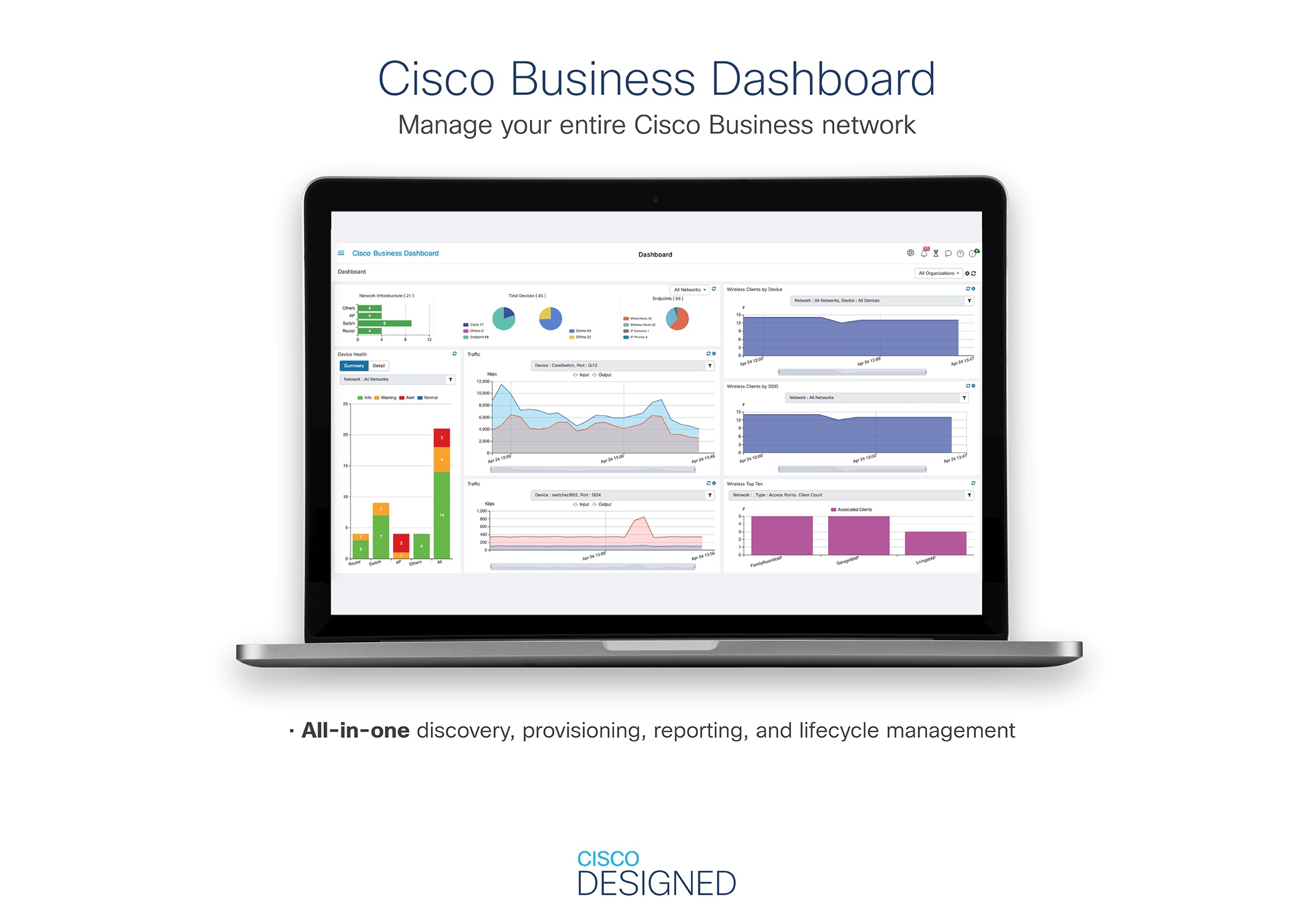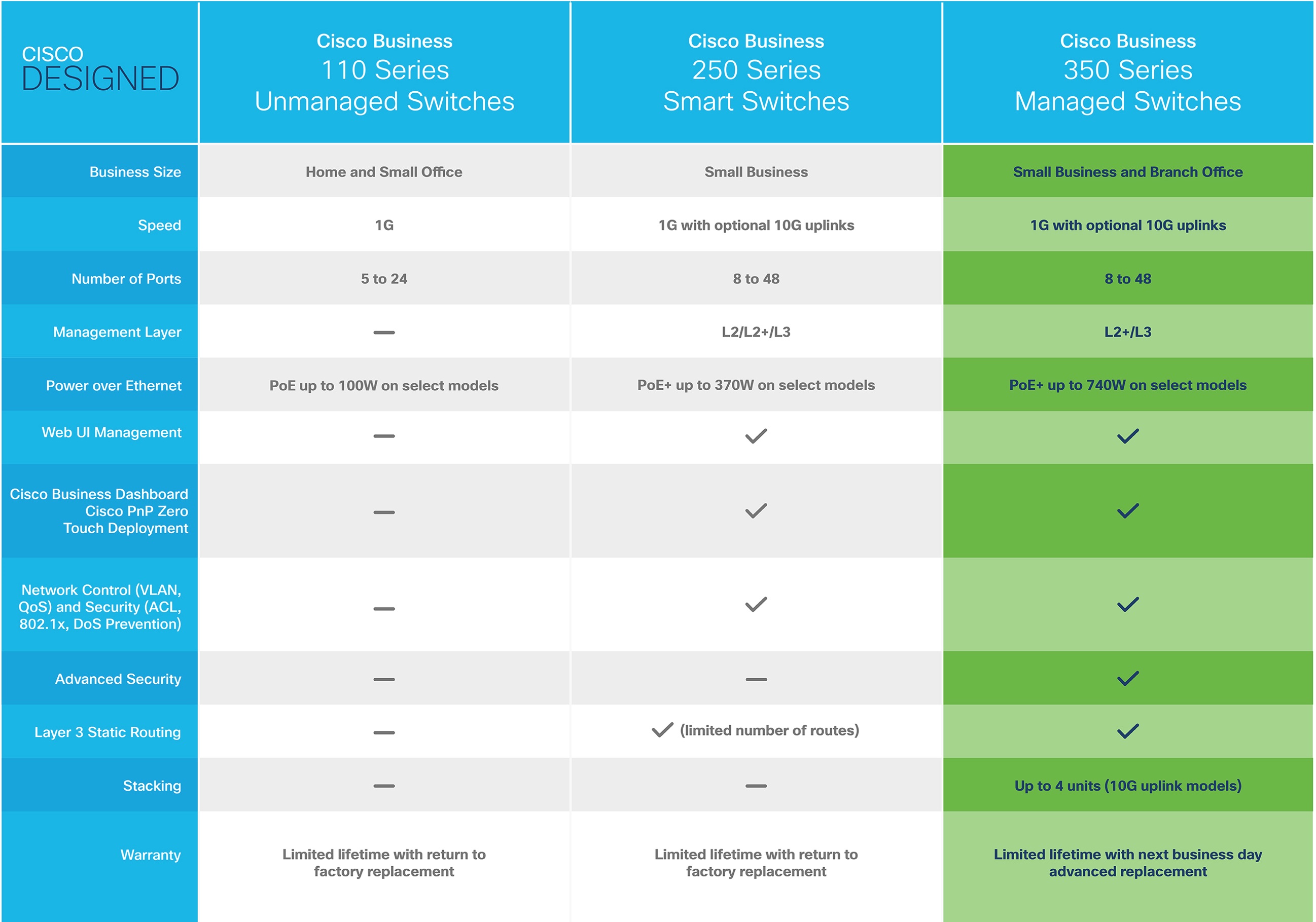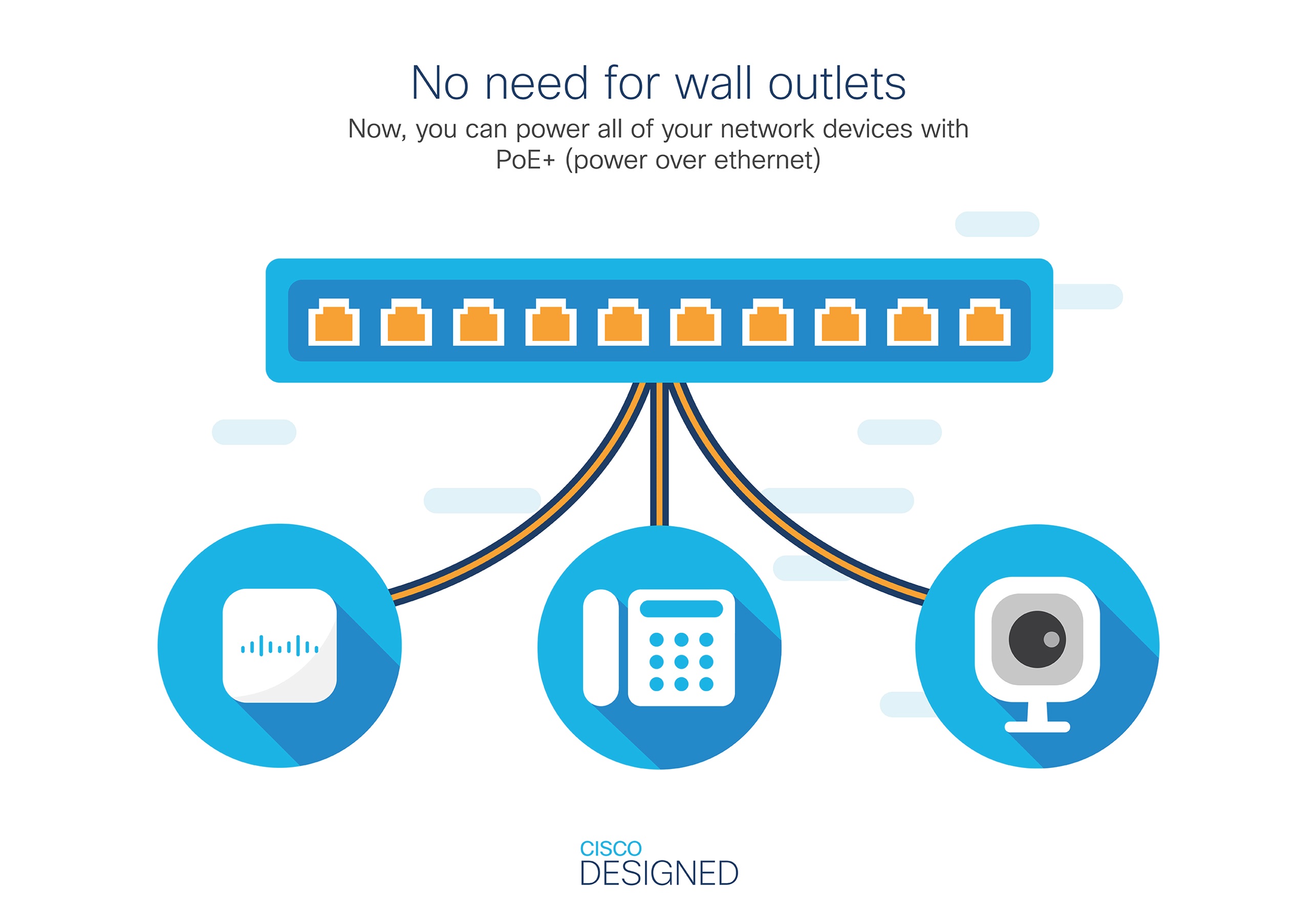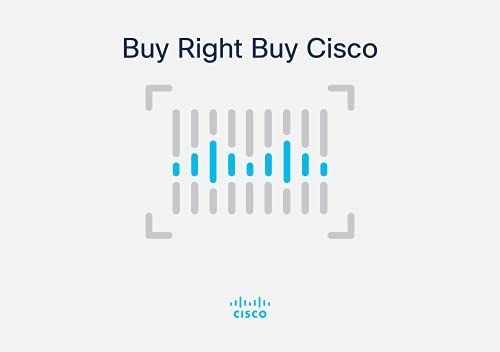 Cisco CBS350-48P-4G-UK CBS350 48 ports Gigabit PoE+ 370W with 4 SFP ports
SMB-Managed POE Switches Item Code: CBS350-48P-4G
AED 4,750.00 (AED 4,750.00 / Unit)
Short Description


SWITCH PORTS: 48-Port Giga + 4 x 1GE SFP
SIMPLE: Intuitive Cisco Business Dashboard or on-box U/I simplifies network operations and automates lifecycle management
POWER-OVER-ETHERNET: 48 PoE+ ports with 370W total power budget
ENHANCED SECURITY: IP-MAC port biding detects and blocks deliberate network attacks. IPv6 First Hop Security provides unparalleled protection against a vast range of address spoofing and man-in-the-middle attacks on IPv6 networks
INNOVATIVE DESIGN: Elegant and compact design, ideal for installation outside of wiring closet such as retail stores, open plan offices, and classrooms
CBS350-48P-4G Cisco Business Switch by Shouki Company
CBS350-48P-4G is here in shouki website with all its specifications. Dubai Partner of Cisco Shouki Company supplies Cisco Business Switch CBS350-48P-4G. To stay ahead in a competitive marketplace, businesses need to make every dollar count. That means getting the most value from your technology investments, but it also means making sure that employees have fast, reliable access to the business tools and information they need.
Every minute an employee waits for an unresponsive application and every minute your network is down has an effect on your profits. The importance of maintaining a strong and dependable business network only grows as your business adds more employees, applications, and network complexity.
General specification of CBS350-48P-4G


Cisco Discovery Protocol:
The switch advertises itself using the Cisco Discovery Protocol. It also learns the connected device and its characteristics via Cisco Discovery Protocol all for CBS350-48P-4G
Link Layer Discovery Protocol (LLDP) (802.1ab) with LLDP‑MED extensions:
LLDP allows the switch to advertise its identification, configuration, and capabilities to neighboring devices that store the data in a MIB. LLDP-MED is an enhancement to LLDP that adds the extensions needed for IP phones
Jumbo frames:
Frame sizes up to 9K bytes. The default MTU is 2K bytes
Time-based PoE:
PoE power can be on or off based on user-defined schedule to save energy specially for CBS350 48P 4G
More details about CBS350 48P 4G


Network wide Automatic Voice Deployment
Using a combination of Cisco Discovery Protocol, Link Layer Discovery Protocol-Media Endpoint Discovery (LLDP-MED), Auto Smart ports, and Voice Services Discovery Protocol (or VSDP, a unique Cisco protocol), customers can deploy an end-to-end voice network dynamically. The Cisco Business Switch CBS350-48P-4G switches in the network automatically converge around a single voice Virtual Local Area Network (VLAN) and Quality of Service (QoS) parameters and then propagate them out to the phones on the ports, where they are discovered. For example, automated voice VLAN capabilities let you plug any IP phone (including third-party phones) into your IP telephony network and receive an immediate dial tone. The switch automatically configures the device with the right VLAN and QoS parameters to prioritize voice traffic.


Product comparison for Cisco Business Switch CBS350-48P-4G


For more details you can go to the Cisco official website. You can also compare Cisco Business Switch CBS350 48P 4G with 2 related items SG350X-24-K9 and SG350X-48-K9
How to purchase Cisco Business Switch CBS350-48P-4G
All Cisco CBS350-48P-4G and other related items are ready in Cisco Wholesaler in Dubai. If you are in Middle east countries like Oman, Nigeria or Azerbaijan, please feel free to contact us.