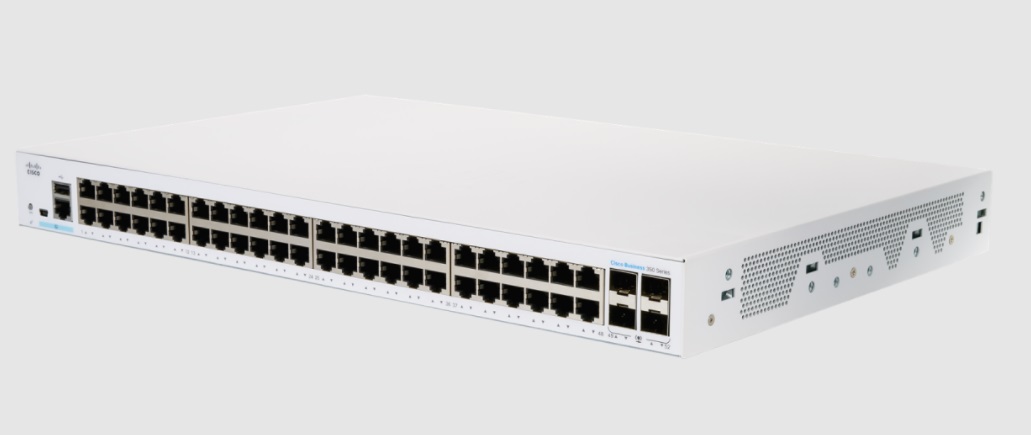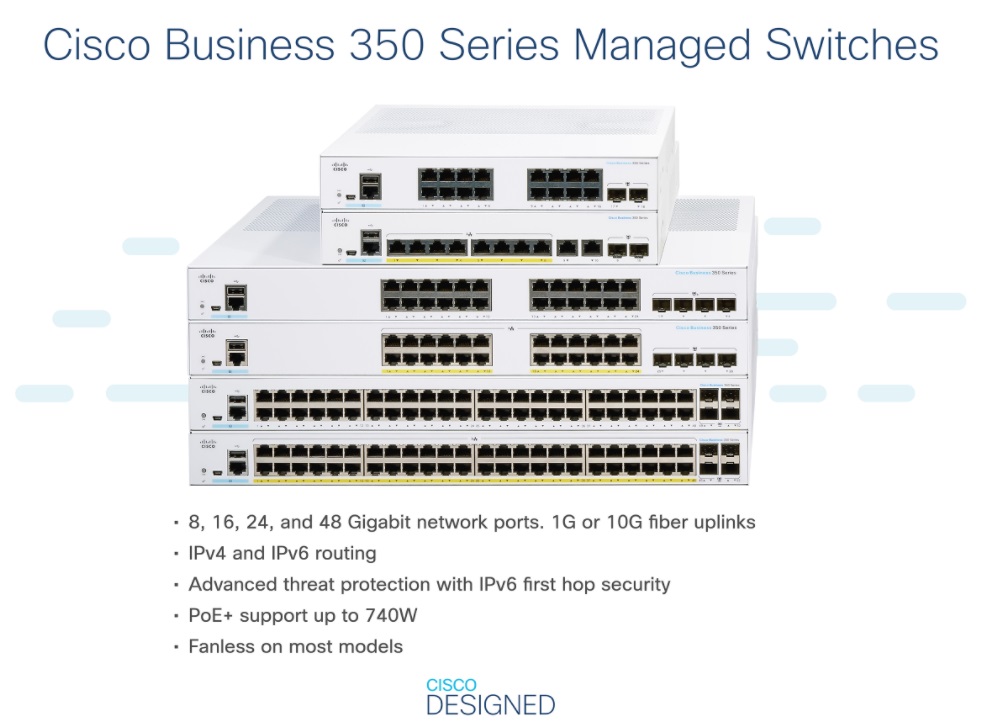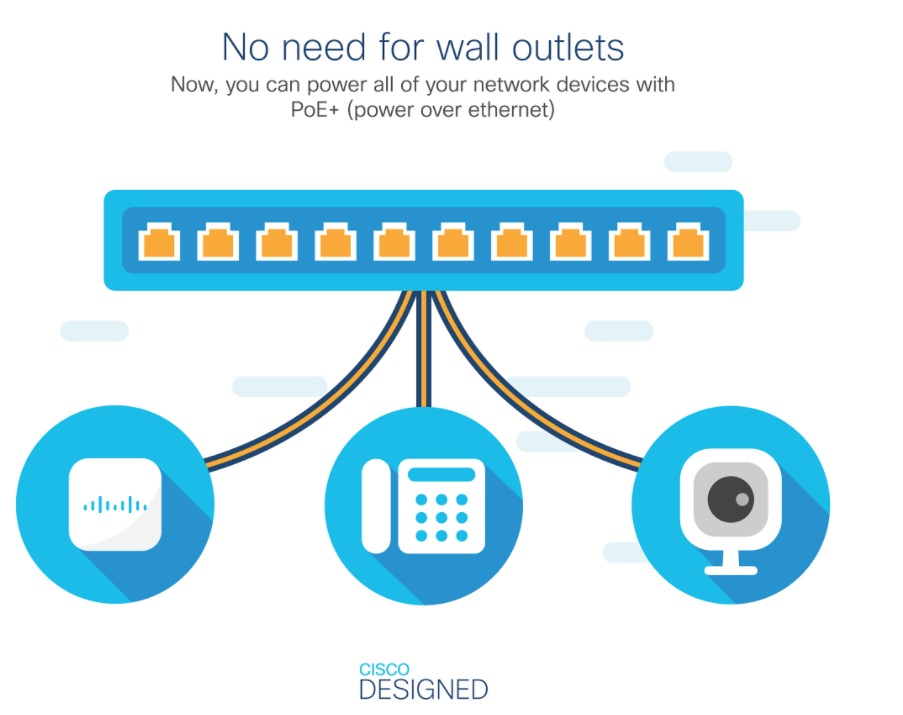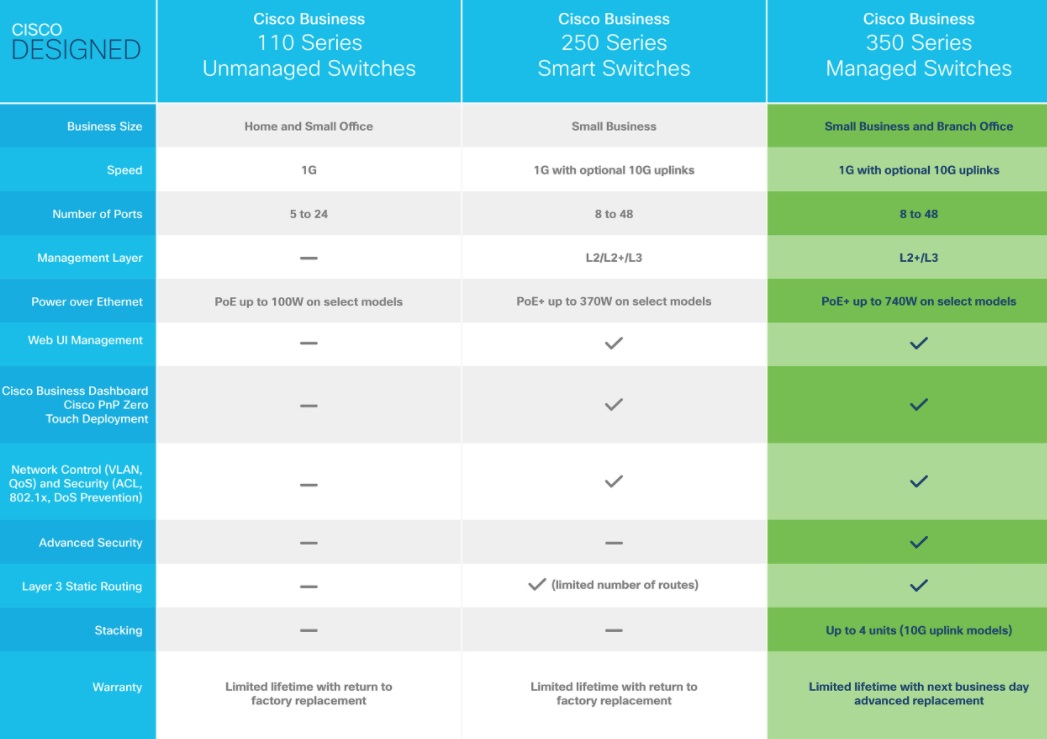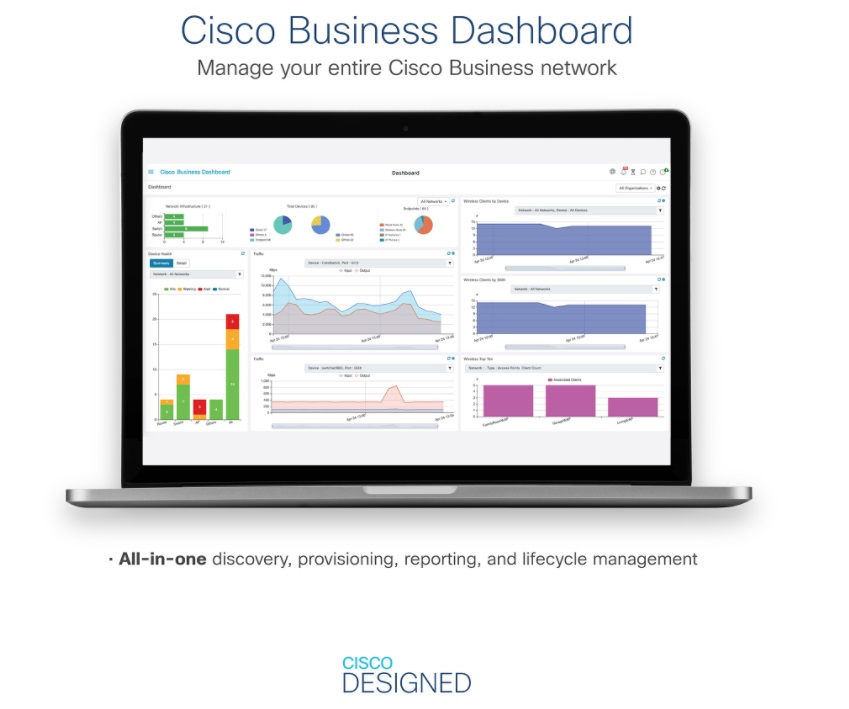 Cisco CBS350-48T-4G-UK CBS350 48 ports Gigabit with 4 SFP ports
SMB-Managed Switches Item Code: CBS350-48T-4G
AED 2,808.00 (AED 2,808.00 / Unit)
To

click cisco business shop and click add to card on item there
Short Description
SWITCH PORTS: 48-Port Giga + 4 x 1G SFP
SIMPLE: Intuitive Cisco Business Dashboard or on-box U/I simplifies network operations and automates lifecycle management
ENHANCED SECURITY: IP-MAC port biding detects and blocks deliberate network attacks. IPv6 First Hop Security provides unparalleled protection against a vast range of address spoofing and man-in-the-middle attacks on IPv6 networks
CREATIVE DESIGN: Elegant and compact design, ideal for installation outside of wiring closet such as retail stores, open plan offices, and classrooms


CBS350-48T-4G By Shouki In UAE
In a growing business availability 24 hour s a day, 7 day s a week is critical. Therefore, you need to ensure business continuity and that employees can always access the data and resources they need. Cisco Business Switch CBS350-48T-4G supports dual image s. Which allows you to perform software upgrade s without having to take the network offline or worry about the network going down during the upgrade.
Power over Ethernet
Cisco CBS350-48T-4G switches are available with 48 Power over Ethernet (P.o.E) ports. This device allows you to connect and power network endpoints over a single Ethernet cable. This capability simplifies advanced technology deployments such as IP telephony, wireless, and IP surveillance. More importantly you don't need to install separate power supplies for IP phones or wireless access points. You can take advantage of advanced communications technologies more quickly and at a lower cost. CBS350-48T-4G supports 802.3 af P.o.E and 802.3 at P.o.E+.
Power Efficiency
The Cisco CBS350-48T-4G switches integrate a variety of power- saving features, providing the industry's most extensive energy-efficient switching portfolio. These switches conserve energy by optimizing power use, which helps protects the environment and reduce your energy costs. They provide an Eco- friendly network solution without compromising performance. Also cisco Business 350 Series Switches feature:
-Support for the Energy Efficient Ethernet (IEEE 802.3 az) standard, which reduces energy consumption by monitoring the amount of traffic on an active link and putting the link into a sleep state during quiet periods
-Automatic power shutoff on ports when a link is down
-Embedded intelligence to adjust signal strength based on the length of the connecting cable
Flexible payment solutions to help you achieve your objectives
Cisco Capital makes it easier to get the right technology to achieve your objectives, enable business transformation and help you stay competitive. Cisco can help you reduce the total cost of ownership, conserve capital, and accelerate growth. In more than 100 countries, Cisco's flexible payment solutions can help you acquire hardware, software, services and complementary third- party equipment in easy, predictable payments.
CBS350-48T-4G Port s:
-48 10/ 100/ 1000 port s
-4 S.FP port s
CBS350-48T-4G dimension s and weight:
445 x 273 x 44 mm (17.5 x 10.73 x 1.73 in)
3.95 kg (8.71 lb)