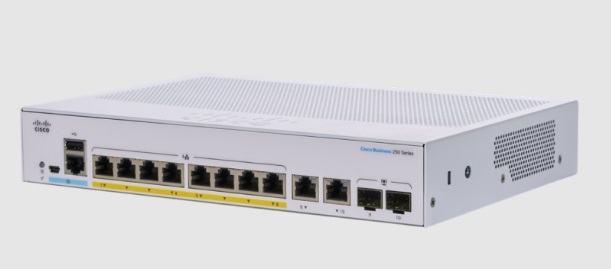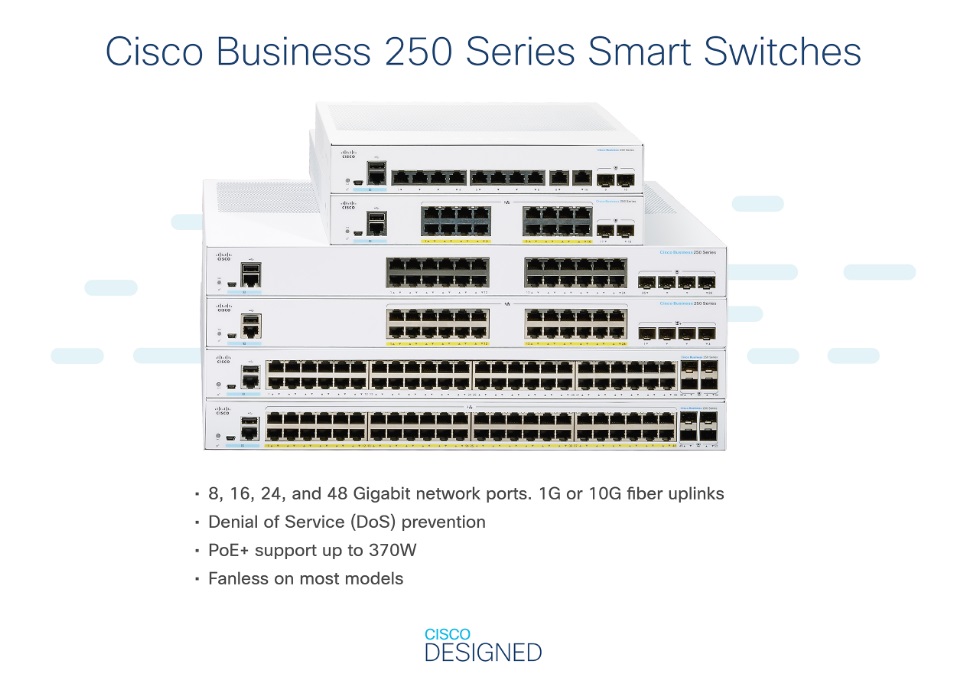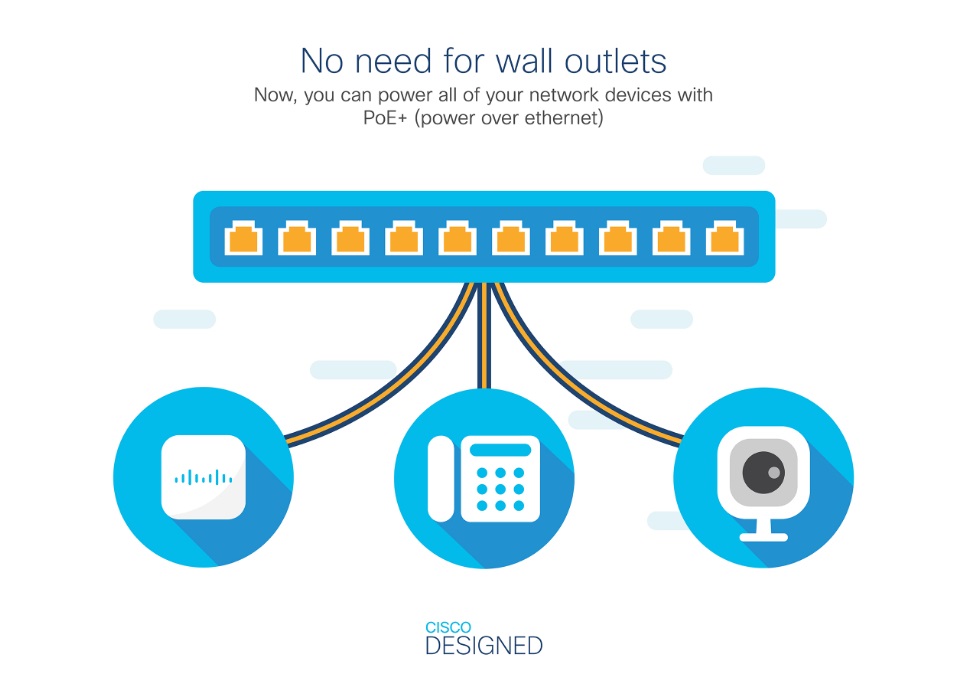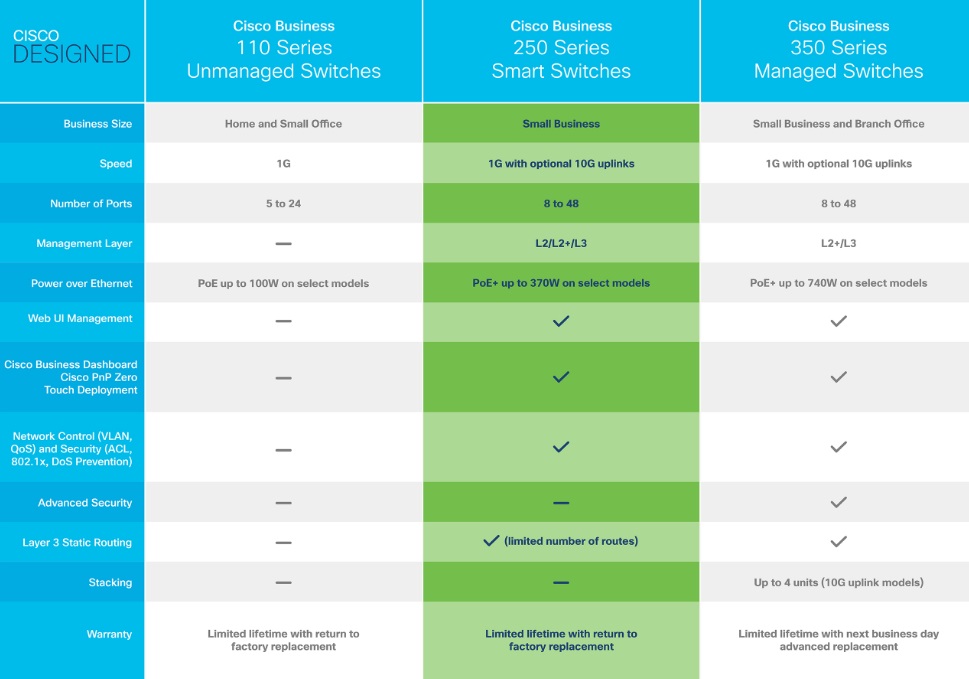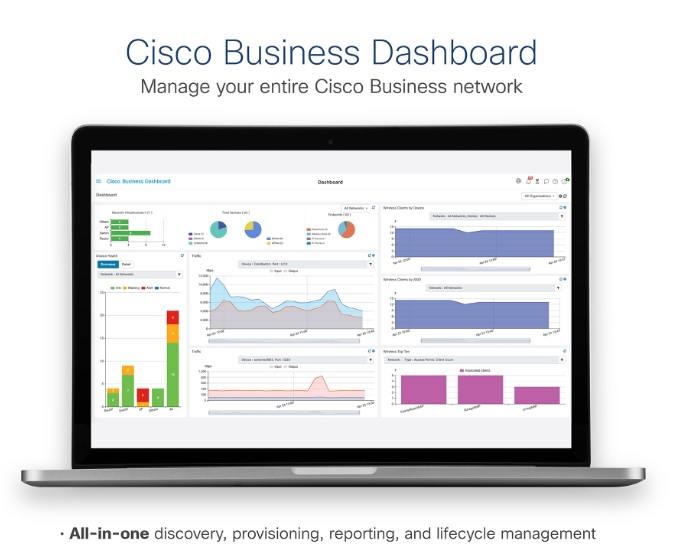 Cisco CBS250-8PP-E-2G-UK CBS250 8 ports Gigabit PoE+ 45W Switch with 2 copper/SFP combo
Item Code: WEB-ITM-2674
AED 870.00 (AED 870.00 / Unit)
Short Description
SWITCH PORTS: 8-Port Giga + 2 x 1GE copper/SFP combo
SIMPLE: Intuitive Cisco Business Dashboard or on-box U/I simplifies network operations and automates lifecycle management
POWER OVER ETHERNET: 8 PoE ports with 45W total power budget, PoE+
SECUR: Integrated with IEEE 802.1X port security to control access to your network, Denial-of- Service (DoS) attack prevention increases network uptime during an attack, while extensive Access Control Lists (ACLs) protect the network from unauthorized users and guard against network attacks
CREATIVE DESIGN: Elegant and compact design, ideal for installation outside of wiring closet such as retail stores, open plan offices, and classrooms
CBS250-8PP-E-2G By Shouki In Dubai
For businesses requiring high performance, advanced security, and rich manageability from the network, fully managed switches are an excellent choice. However, they also typically come with high price tags. Cisco CBS250-8PP-E-2G provides the right level of network feature s and capabilities for growing businesses at an affordable price. So you'll have more dollars to put toward growing your business. Cisco Business Switch CBS250-8PP-E-2G
With Cisco Business Switch CBS250-8PP-E-2G, you can achieve enterprise -grade network performance and security. Albeit without paying for advanced network feature s that you will not use. In other word, when you need a reliable solution to share online resources and connect computer s, phone s, and wireless access point s. Cisco Business Smart Switch CBS250-8PP-E-2G provides the ideal solution at an affordable pricing point.
Business applications
Whether you need basic, high-speed connectivity for your computers and server s or a comprehensive voice, data, and wireless technology solution Cisco Business Switch CBS250-8PP-E-2G can meet your business needs. Possible deployment scenarios include:
-Small office networking: The versatility and affordability of the Cisco Business Switch CBS250-8PP-E-2G provides an ideal enterprise -class networking foundation for small businesses. This device support s growing businesses with limited IT support and budget.
-High-speed desktop connectivity: Cisco CBS250-8PP-E-2G can quickly and securely connect employees working in small offices with one another. Similarly, it can connect employee s to all of the printer s, server s, and other networking device s. High performance and reliable connectivity help speed up file transfers and data processing, improve network uptime, and keep your employee s productive.
-Flexible wireless connectivity: Cisco Business Switch CBS250-8PP-E-2G works with Cisco and third-party wireless solutions to extend the reach of your network. With security feature s, Power over Ethernet (P o E), Virtual Local Area Network (V L A N), and Q. o. S, these switches are the perfect foundation to add enterprise -grade wireless solutions to a network. The capability of up to 30 W of power per port provided through the Ethernet cable means you can easily deploy innovative 802. 11ac wireless technology to maximize workforce productivity.
Cisco CBS250-8PP-E-2G Ports
-8 10/100/1000 P o E+ ports with 45W power budget
-2 Gigabit copper/S F P combo port s
Weight and Dimensions
-268 x 185 x 44 mm (10.56 x 7.28 x 1.73 in)
-3.5 kg (7.72 lb)