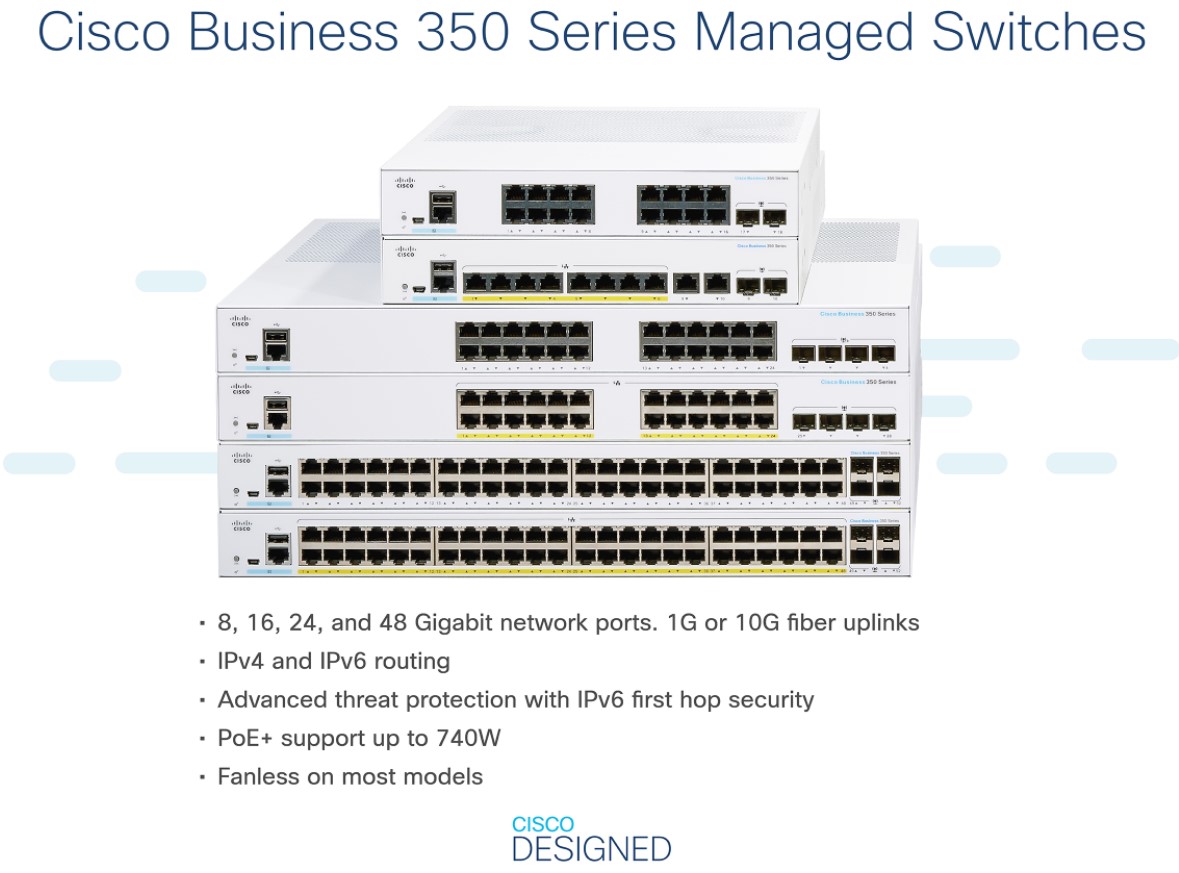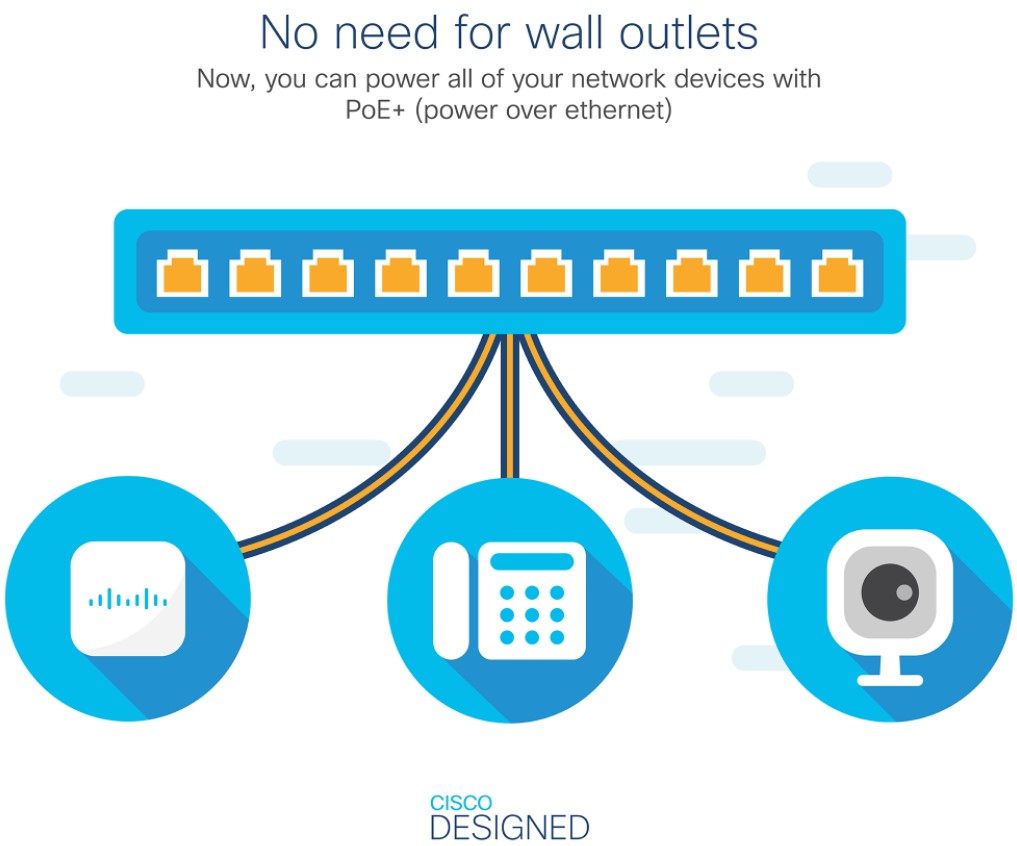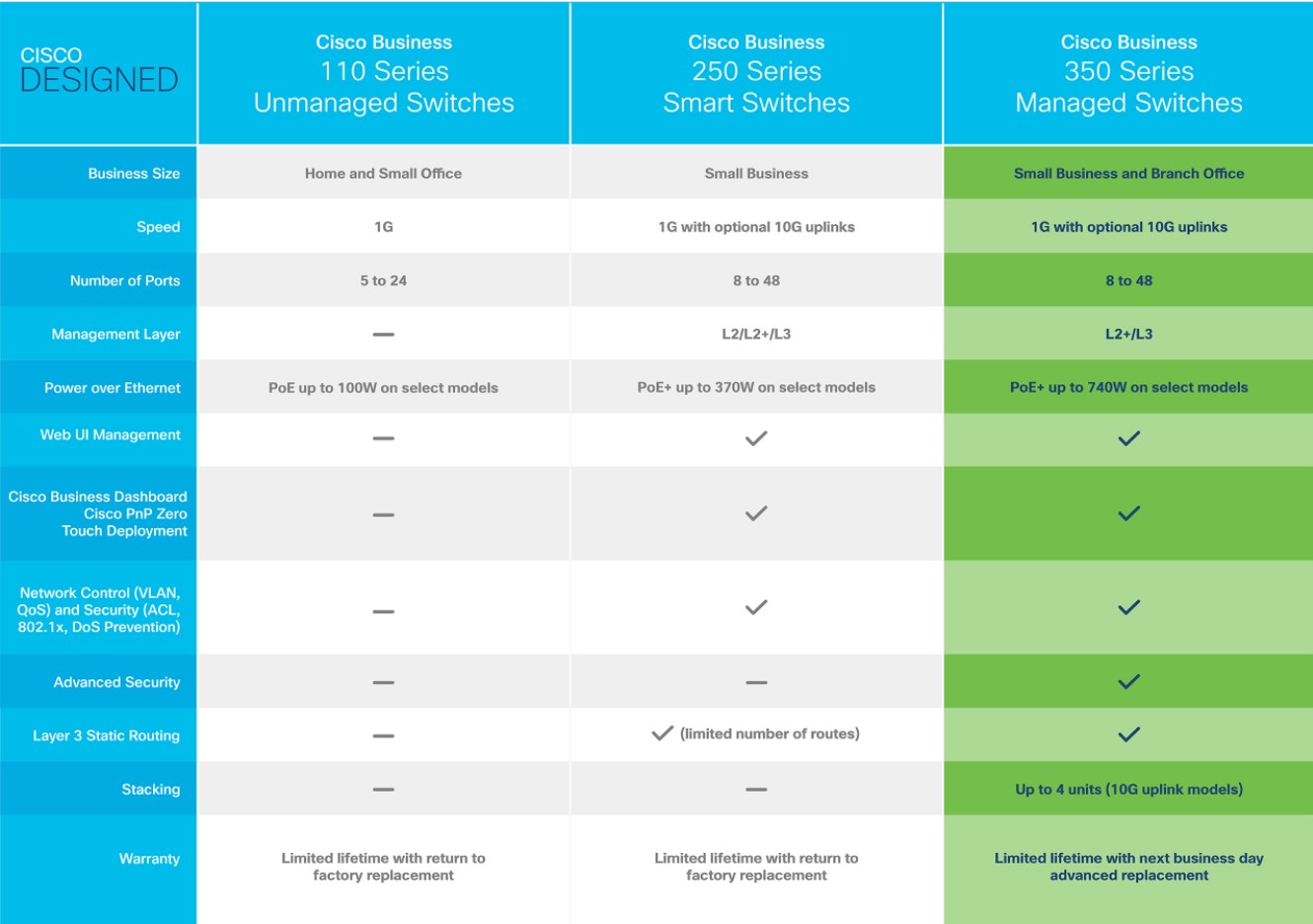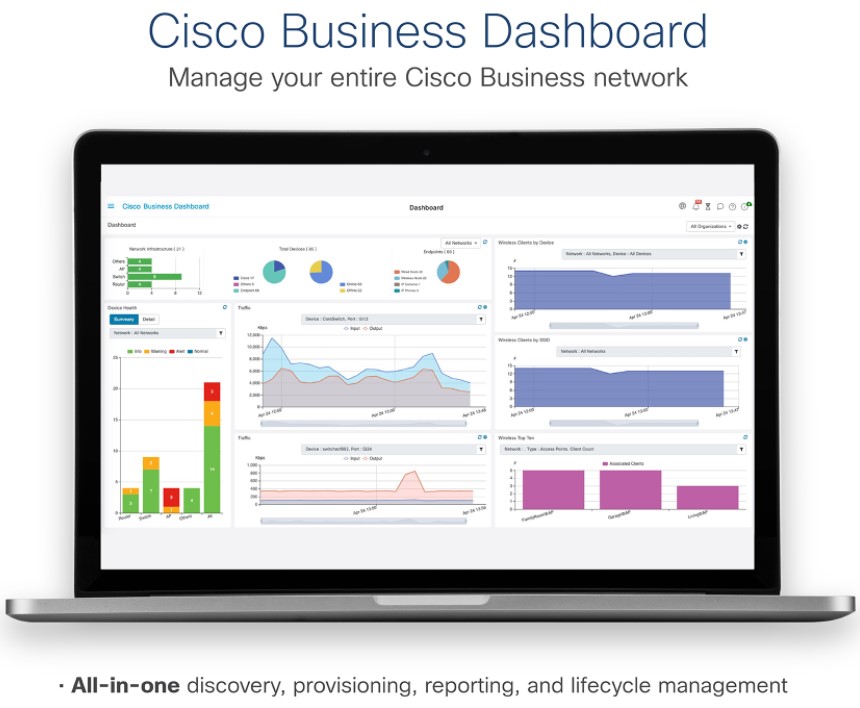 Cisco CBS350-16FP-2G-UK CBS350 16 ports Gigabit PoE+ 240W with 2 SFP ports
Item Code: WEB-ITM-2191
AED 2,775.00 (AED 2,775.00 / Unit)
Short Description
SWITCH PORTS: 16-Port Giga + 2 x 1GE SFP
SIMPLE: Intuitive Cisco Business Dashboard or on-box U/I simplifies network operations and automates lifecycle management
POWER OVER ETHERNET: 16 PoE ports with 240W total power budget, PoE+
ENHANCED SECUR: IP-MAC port biding detects and blocks deliberate network attacks. IPv6 First Hop Security provides unparalleled protection against a vast range of address spoofing and man in the middle attacks on IPv6 networks
CREATIVE DESIGN: Elegant and compact design, ideal for installation outside of wiring closet such as retail stores, open plan offices, and classrooms.
CBS350-16FP-2G By Shouki In Dubai
The Cisco Business Switch CBS350-16FP-2G is a fixed-configuration managed Ethernet switch. 16 port s of Gigabit Ethernet connectivity and 10-Gigabit up link s, providing optimal flexibility to create exactly the right building block for small office network s. However, other small business switching solutions provide managed network capabilities only in the costliest model s. Cisco CBS350-16FP-2G Switches support the advanced security management capabilities and network feature s you need to support enterprise- class data, voice, security, and wireless technologies. At the same time, these switch es are simple to deploy and configure. thus allows you to take advantage of the managed network services your business needs.
IPv6 Support
The IP address scheme evolves to accommodate a growing number of network device s. CBS350-16FP-2G can support the transition to the next generation of networking very smoothly. These switches continue to support previous- generation IPv4, allowing you to evolve to the new IPv6 standard at your own pace. Also helps you ensure that your current network will continue to support your business applications in the future. Cisco CBS350-16FP-2G have successfully completed rigorous IPv6 testing and have received the USGv6 and IPv6 Gold certification.
Advanced Layer 3 Traffic Management
Cisco Business Switch CBS350-16FP-2G enables a more advanced set of traffic management capabilities to help growing businesses organize their networks more effectively and efficiently. For example, the switch es provide static L.AN Layer 3 routing. Thus allows you to segment your network into work group s and communicate across V.L.A.N s without degrading application performance.
With these capabilities, you can boost the efficiency of your network by offloading internal traffic-handling task s from your router. And allow it to manage primarily external traffic and security.
Compact Design
The sleek and compact design for the Cisco CBS350-16FP-2G Switches provide additional deployment flexibility. Which includes outside wiring closet installation such as retail store s, open plan office s, and classroom s without disturbing the environment.
CBS350-16FP-2G Port s
-16x 10/ 100/ 1000 P.o.E+ port s with 240W power budget
-2x Gigabit S.F.P
Physical dimensions of CBS350-16FP-2G are 268 x 308 x 44 mm. (10.56 x 12.14 x 1.73 in) and it weighs 2.49 kg (5.49 lb).