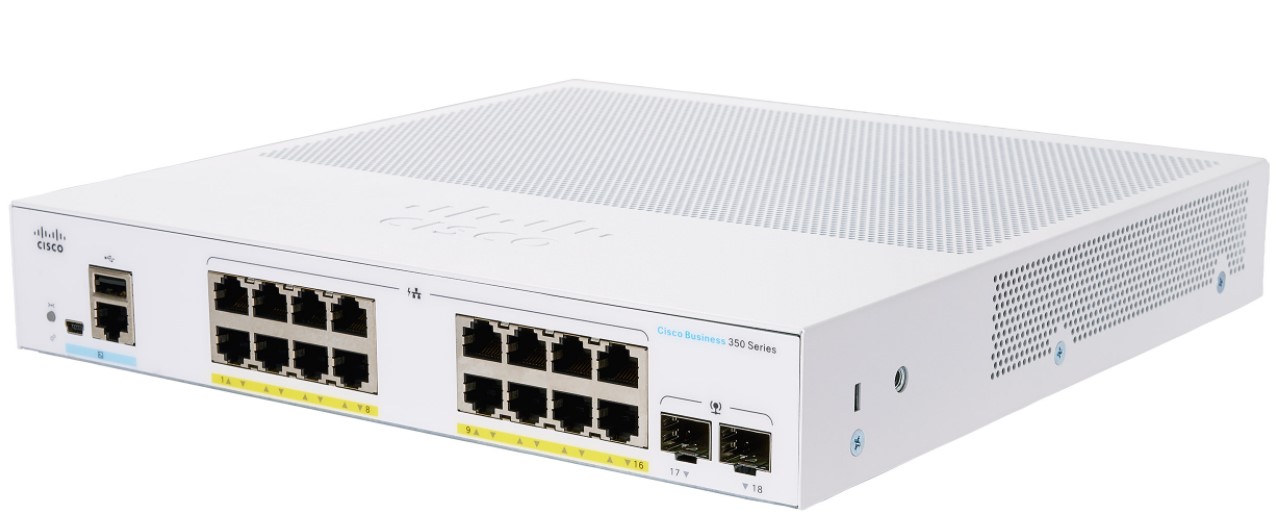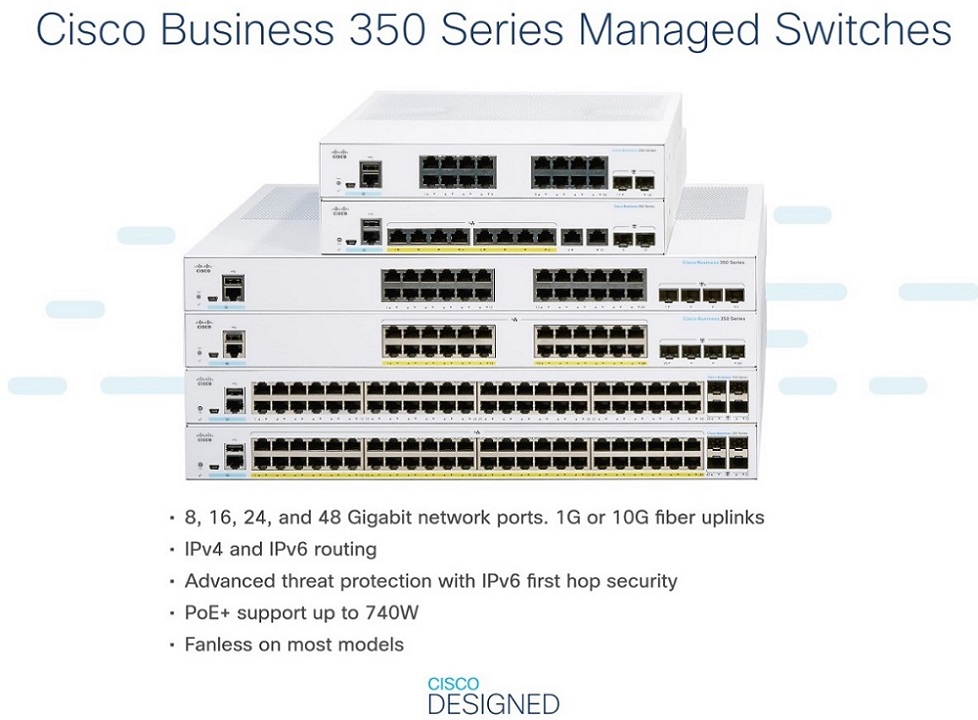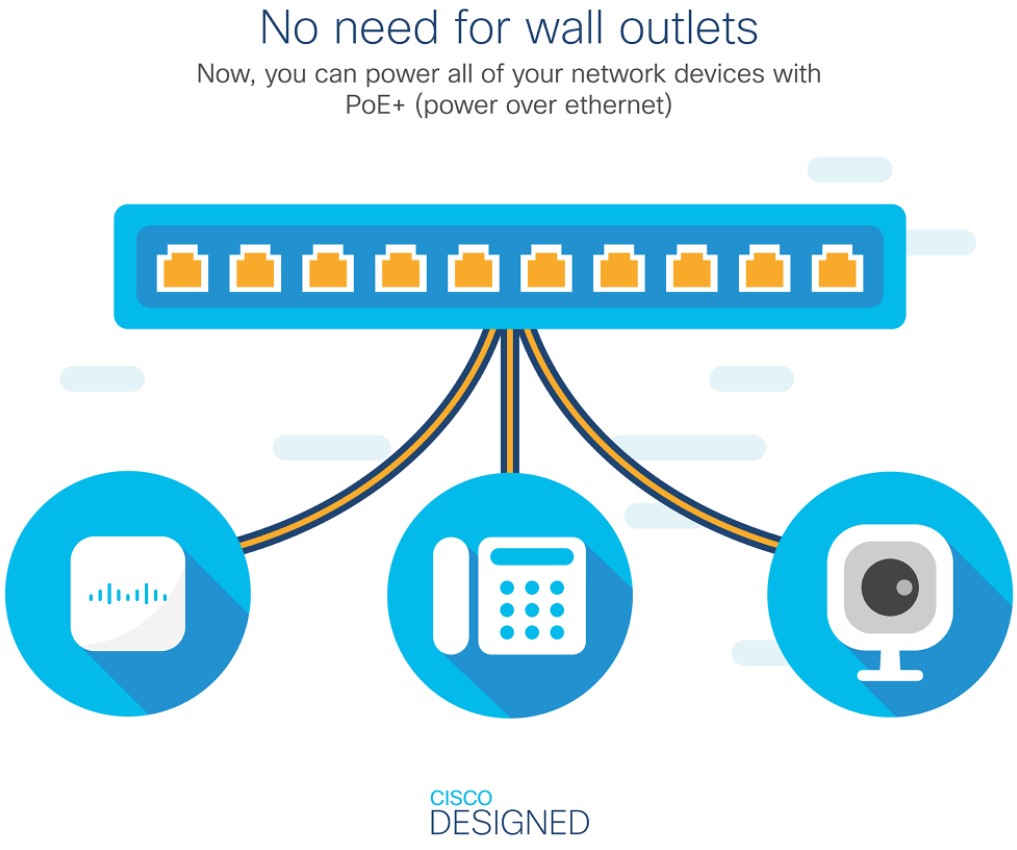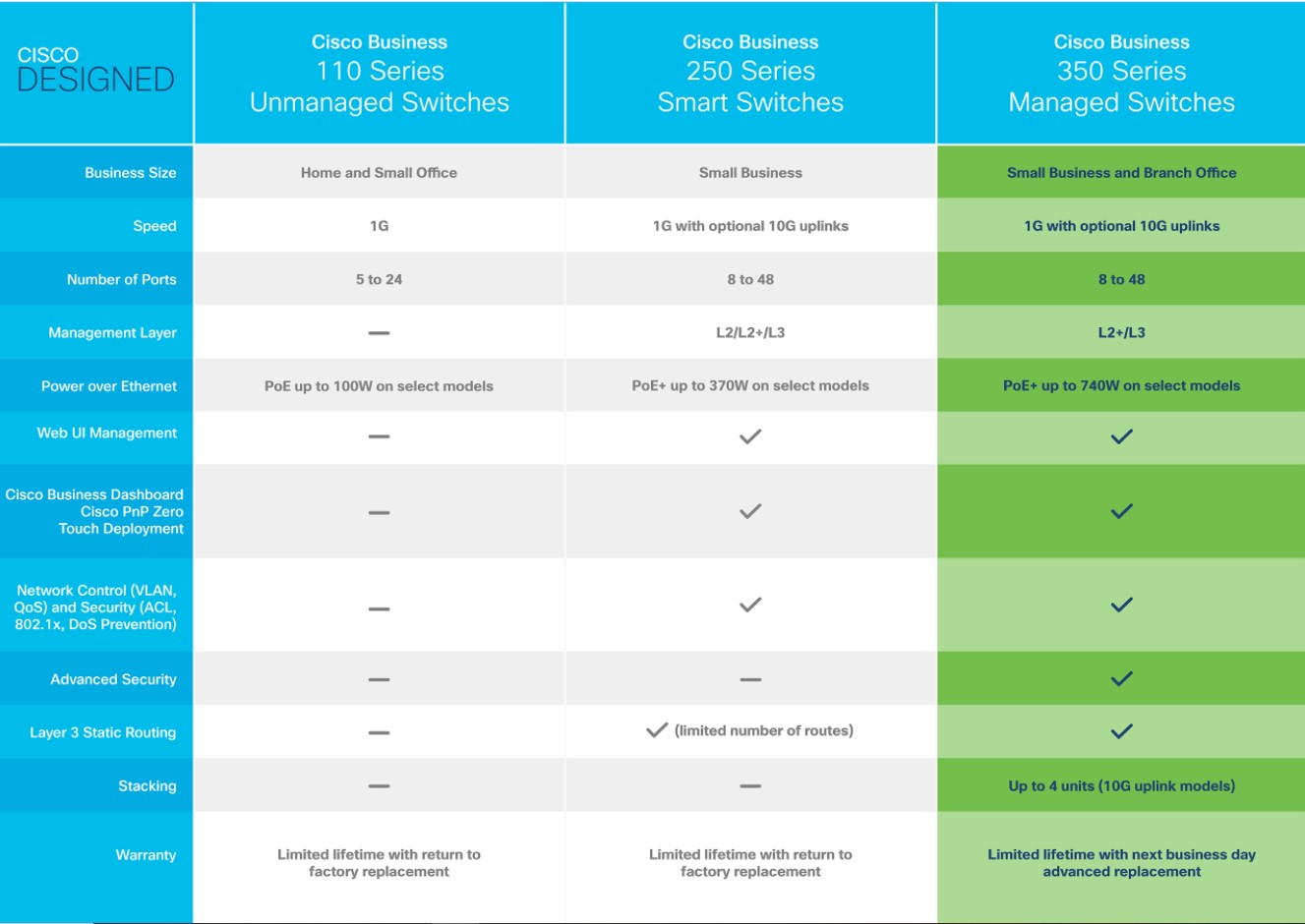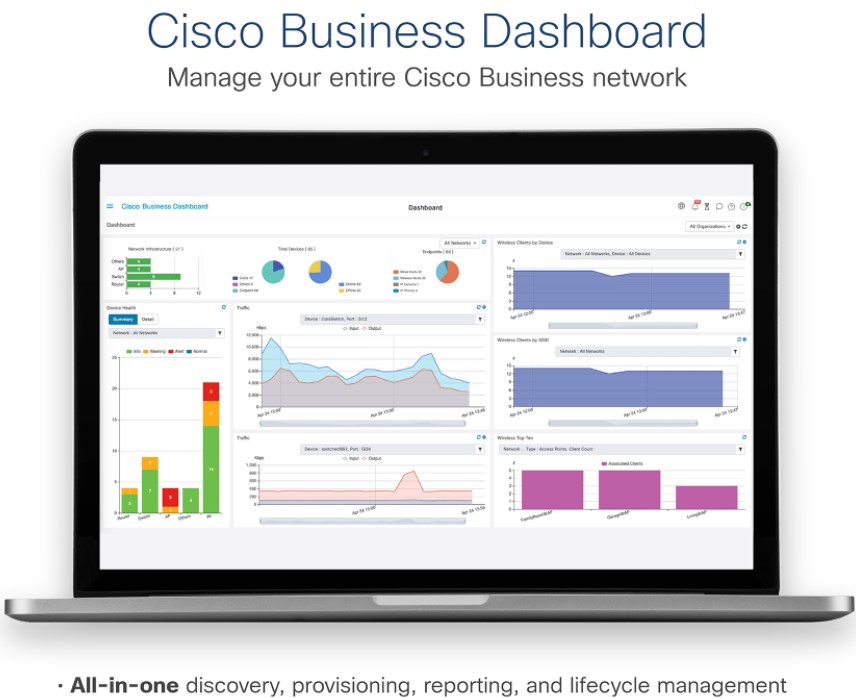 Cisco CBS350-16P-2G-UK CBS350 16 ports Gigabit PoE+ 120W with 2 SFP ports
Item Code: WEB-ITM-2192
AED 1,865.00 (AED 1,865.00 / Unit)
Short Description
SWITCH PORTS: 16-Port Giga + 2 x 1GE SFP
SIMPLE: Intuitive Cisco Business Dashboard or on-box U/I simplifies network operations and automates lifecycle management
POWER OVER ETHERNET: 16 PoE ports with 120W total power budget, PoE+
ENHANCED SECUR: IP-MAC port biding detects and blocks deliberate network attacks. IPv6 First Hop Security provides unparalleled protection against a vast range of address spoofing and man-in-the-middle attacks on IPv6 networks
CREATIVE DESIGN: Elegant and compact design, ideal for installation outside of wiring closet such as retail stores, open plan offices, and classrooms.
CBS350-16P-2G By Shouki In Dubai
Cisco Business Switch CBS350-16P-2G; part of the Cisco Business line of network solutions. It is a portfolio of affordable managed switch that provides a critical building block for any small office network. Intuitive dashboard simplifies network setup, and advanced features accelerate digital transformation. Additionally, it pervasive security protects business critical transaction s. The Cisco CBS350-16P-2G provides the ideal combination of affordability and capabilities for small office. Thus it helps you create a more efficient, better-connected workforce.
Strong Security
Cisco Business Switch CBS350-16P-2G provides the advanced security feature s you need to protect your business data and keep unauthorized users off the network.
-Embedded Secure Sockets Layer (S.S.L) encryption protects management data traveling to and from the switch.
-Support for advanced network security applications such as IEEE 802.1 X port security tightly limits access to specific segments of your network. Web- based authentication provides a consistent interface to authenticate all types of host devices and operating systems. Although it doesn't affect complexity of deploying IEEE 802.1 X clients on each endpoint.
-Advanced defense mechanisms, including dynamic Address Resolution Protocol (A.R.P) inspection, IP Source Guard, and Dynamic Host Configuration Protocol (D.H.C.P) snooping, detect and block deliberate network attacks. They also refer to Combinations of these protocols as IP- MAC port binding (I.P.M.B).
-IP v6 First Hop Security extends the advanced threat protection to IP v6. This comprehensive security suite includes ND inspection, RA guard, D.H.C.P v6 guard, and neighbor binding integrity check. All in result of providing unparalleled protection against a vast range of address spoofing and man-in-the-middle attacks on IP v6 network s.
-Secure Core Technology (S.C.T) helps ensure that the switch is able to process management traffic in the face of a Denial- of- Service (D.o.S) attack.
Energy efficiency
Cisco has designed CBS350-16P-2G as a fan less model and L.ED s on switch can be turned off manually. So its Eco- friendly and would decrease your power bill s.
Cisco CBS350-16P-2G Ports
-16x 10/ 100/ 1000 P.o.E+ port s with 120W power budget
-2x Gigabit S.F.P