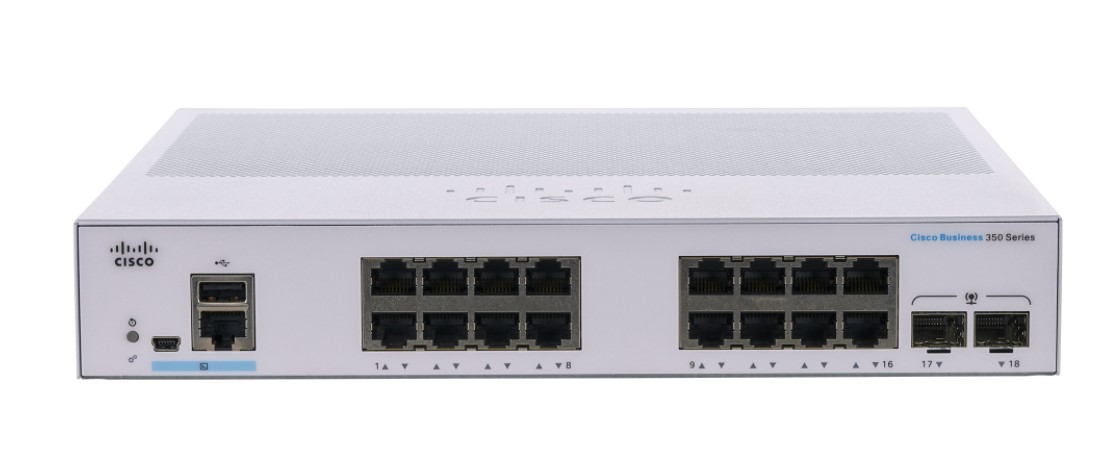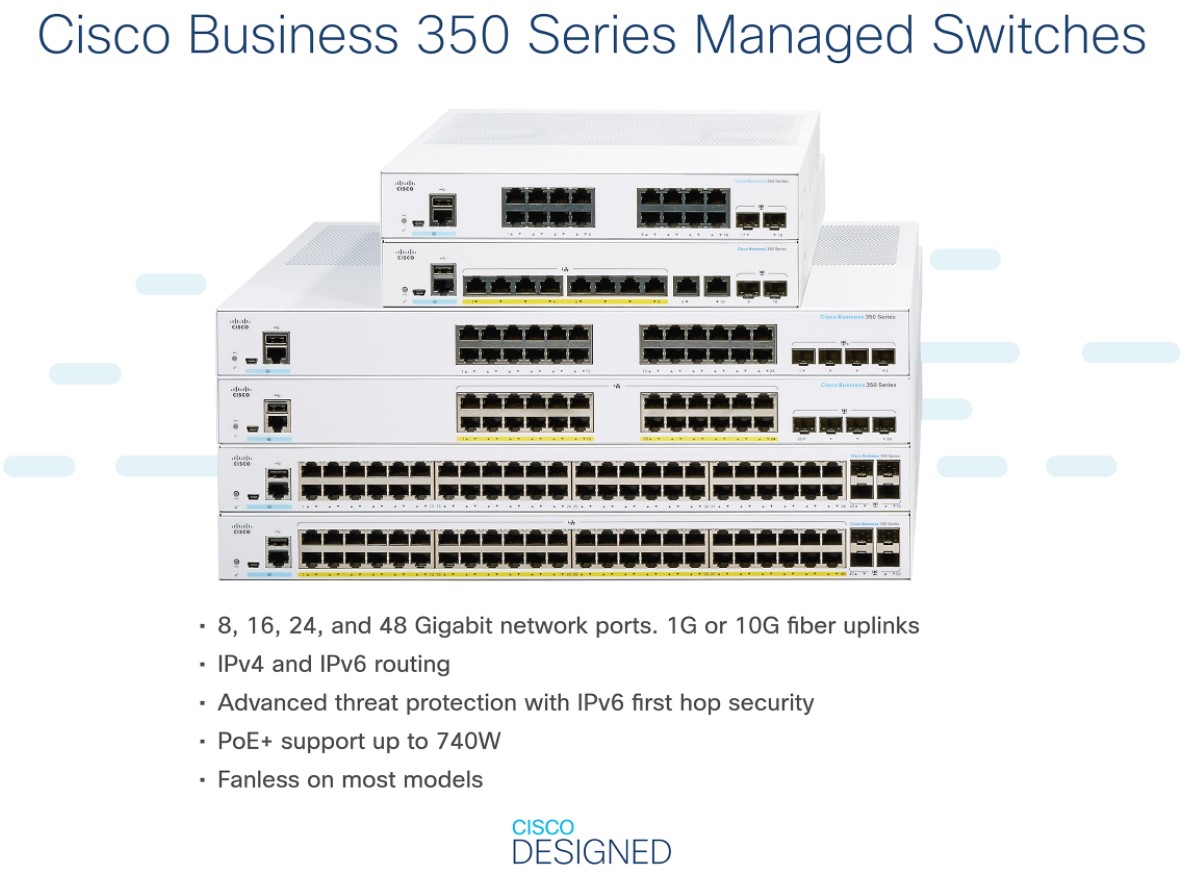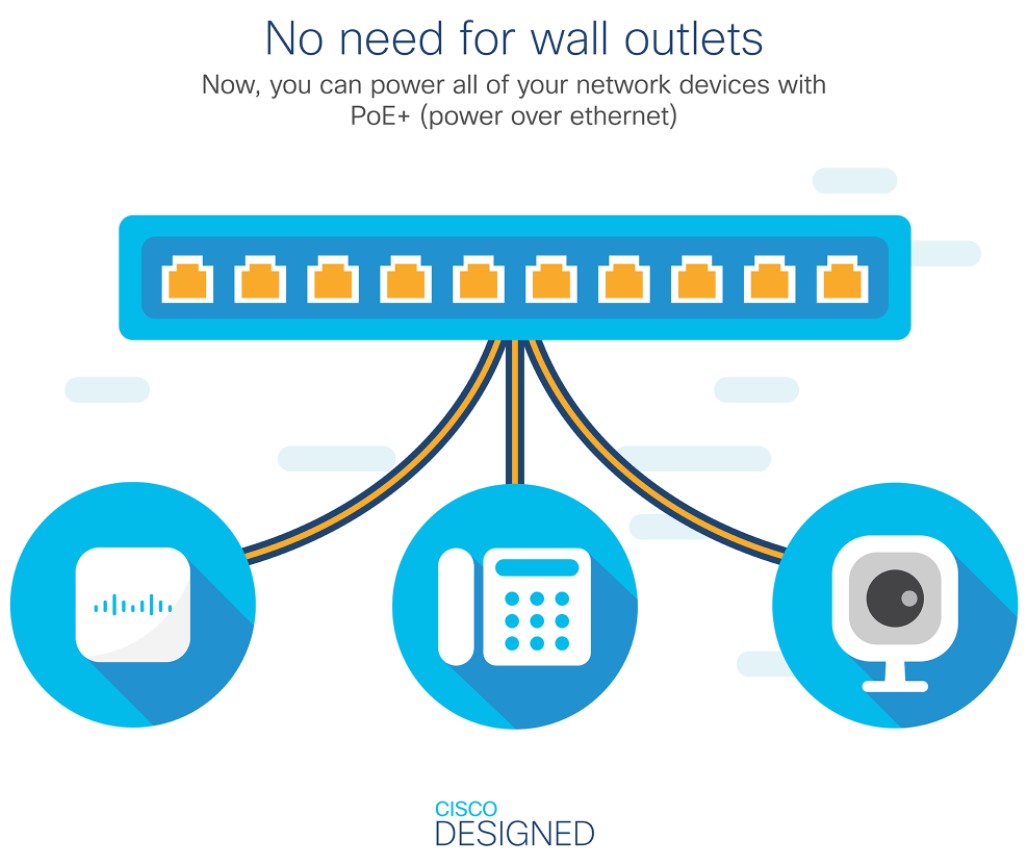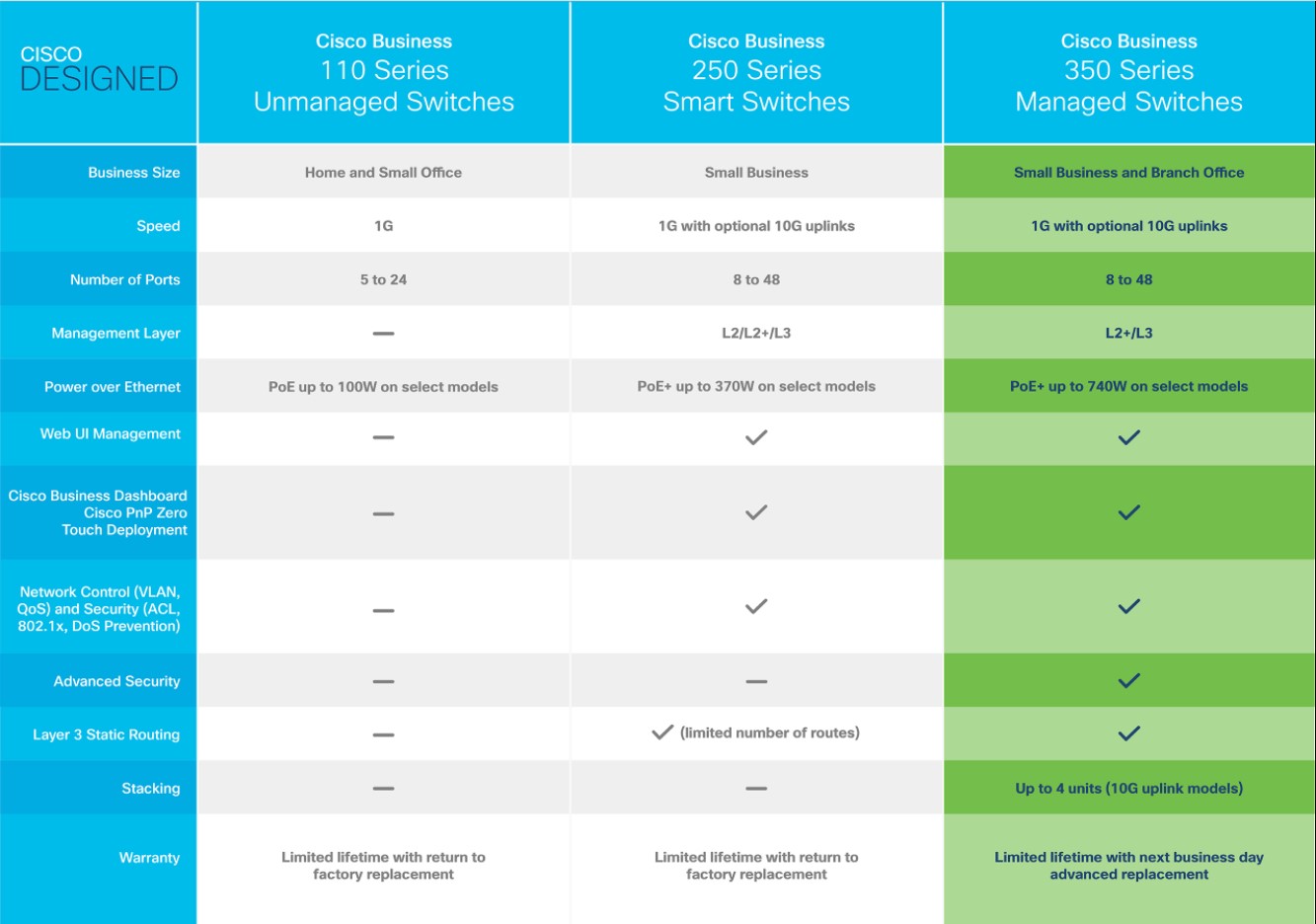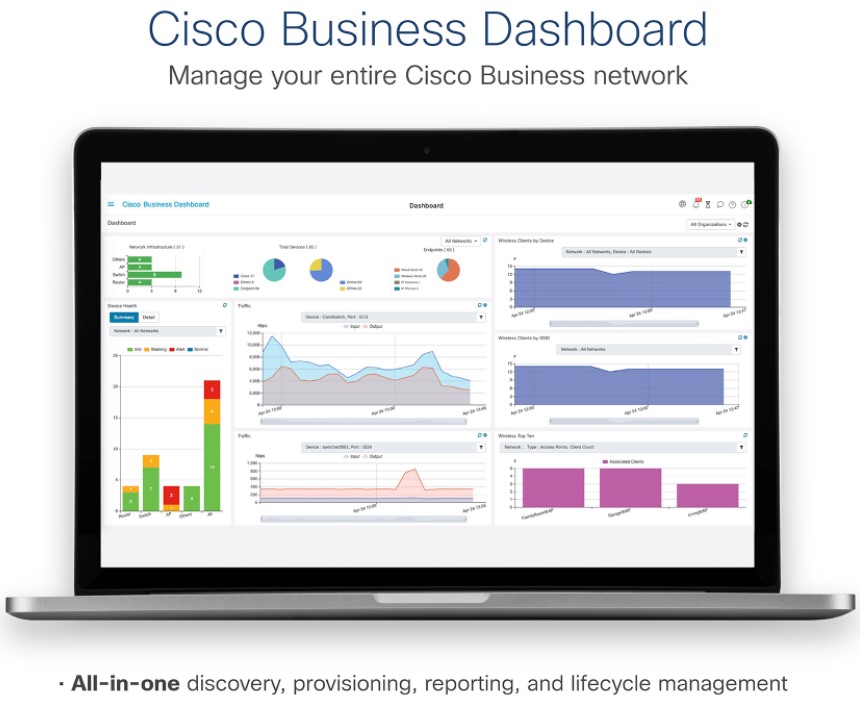 Cisco CBS350-16T-2G-UK CBS350 16 ports Gigabit with 2 SFP
Item Code: WEB-ITM-2182
AED 1,285.00 (AED 1,285.00 / Unit)
Short Description
SWITCH PORTS: 16-Port Giga + 2 x 1GE SFP
SIMPLE: Intuitive Cisco Business Dashboard or on-box U/I simplifies network operations and automates lifecycle management
FLEXIBLE: Extensive portfolio provides ultimate flexibility from 8 to 48 ports and PoE+ combinations
ENHANCED SECUR: IP-MAC port biding detects and blocks deliberate network attacks. IPv6 First Hop Security provides unparalleled protection against a vast range of address spoofing and man in the middle attacks on IPv6 networks
CREATIVE DESIGN: Elegant and compact design, ideal for installation outside of wiring closet such as retail stores, open plan offices, and classrooms
Cisco Business Switch CBS350-16T-2G By Shouki In Dubai
Whether you need basic, high-speed connectivity for your computers and servers or a comprehensive voice, data, and wireless technology solution. Cisco Business Switch CBS350-16T-2G can meet your business need s.
Cisco CBS350-16T-2G is an affordable smart switch. It combines powerful network performance and reliability with a complete suite of the network feature s you need for a solid business network. These powerful Gigabit Ethernet switch es, with 10 Gigabit Ethernet uplinks, provide multiple management option s, sophisticated security capabilities, and fine-tuned Quality of Service (Q. o. S). Also they offer Layer 3 static routing features far beyond those of an unmanaged or consumer- grade switch. Most importantly you can purchase CBS350-16T-2G at a lower cost than for fully managed switches. Additionally, with an easy- to- use web user interface and Power over Ethernet Plus (P. o. E+) capability, you can deploy and configure a complete business network in minute s.
An energy-efficient switch:
Cisco Business Switch CBS350-16T-2G are energy efficient and Eco- friendly without compromising performance. They help conserve energy by optimizing power use, which helps protect the environment and lowers your energy costs. Power-saving features include:
-Support for the Energy Efficient Ethernet (IEEE 802.3 az) standard. Thus reduces energy consumption by monitoring the amount of traffic on an active link. And it also put the link into a sleep state during quiet periods
-Automatic power shutoff on ports when a link is down.
-Embedded intelligence to adjust power based on cable length.
-Fan- less design which reduces power consumption, increases reliability, and provide s quieter operation.
Flexible payment solutions to help you achieve your objectives
Cisco Capital makes it easier to get the right technology to achieve your objective s, enable business transformation and help you stay competitive. Cisco can help you reduce the total cost of ownership, conserve capital, and accelerate growth. In more than 100 countries, their flexible payment solutions can help you acquire hardware, software. service s and complementary third- party equipment in easy, predictable payment s.
Cisco CBS350-16T-2G Ports
-16 10/ 100 /1000 ports
-2 Gigabit S. F. P
CBS350-16T-2G dimensions and weight:
-268 x 272 x 44 mm (10.56 x 10.69 x 1.73 in)
-1.78 kg (3.92 lb)