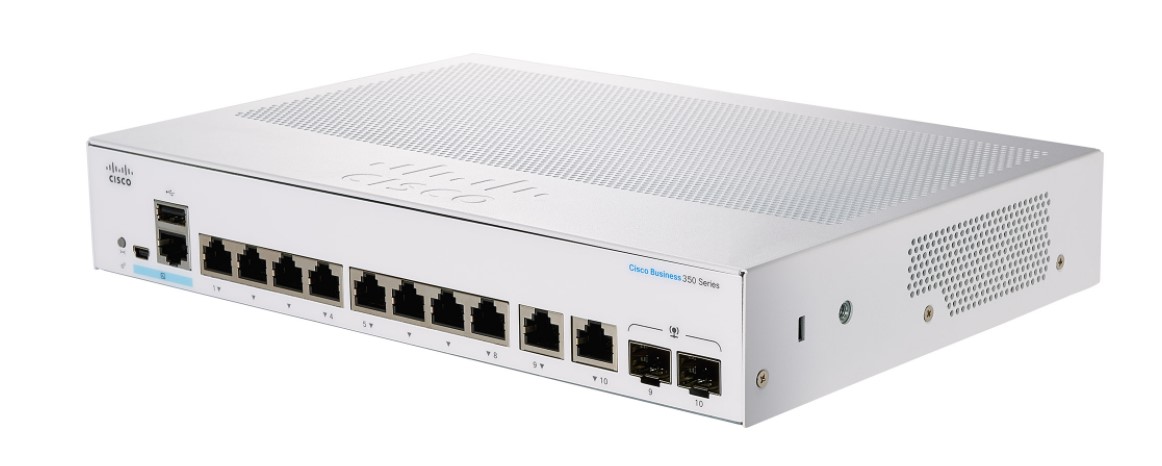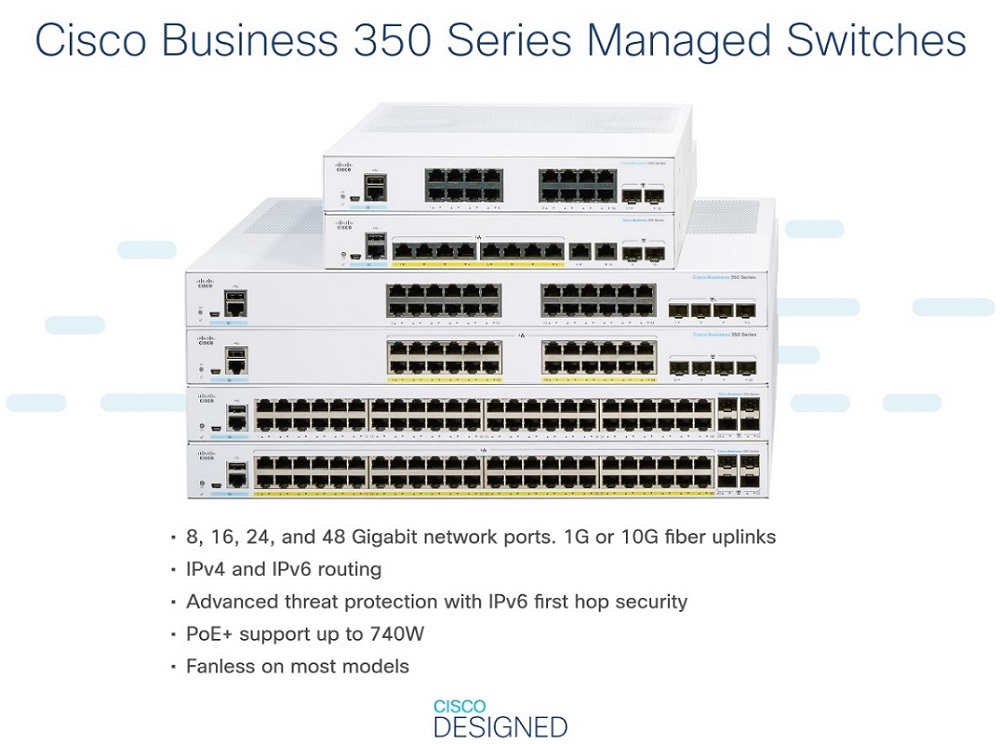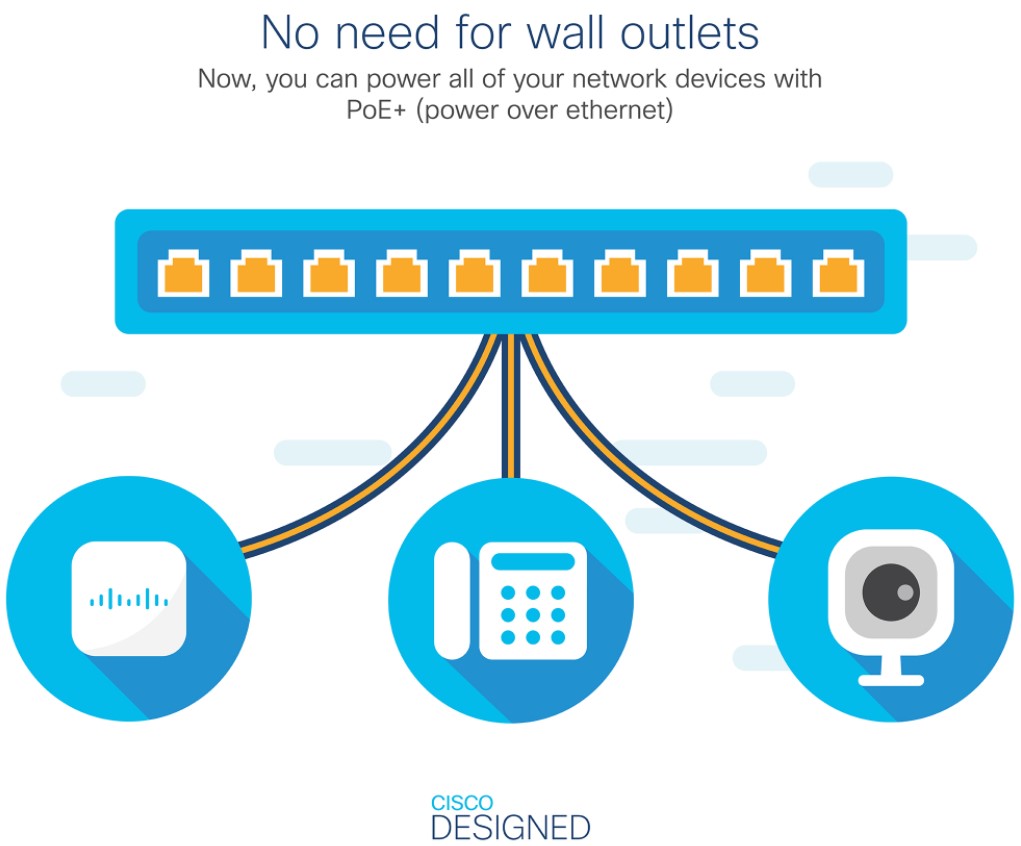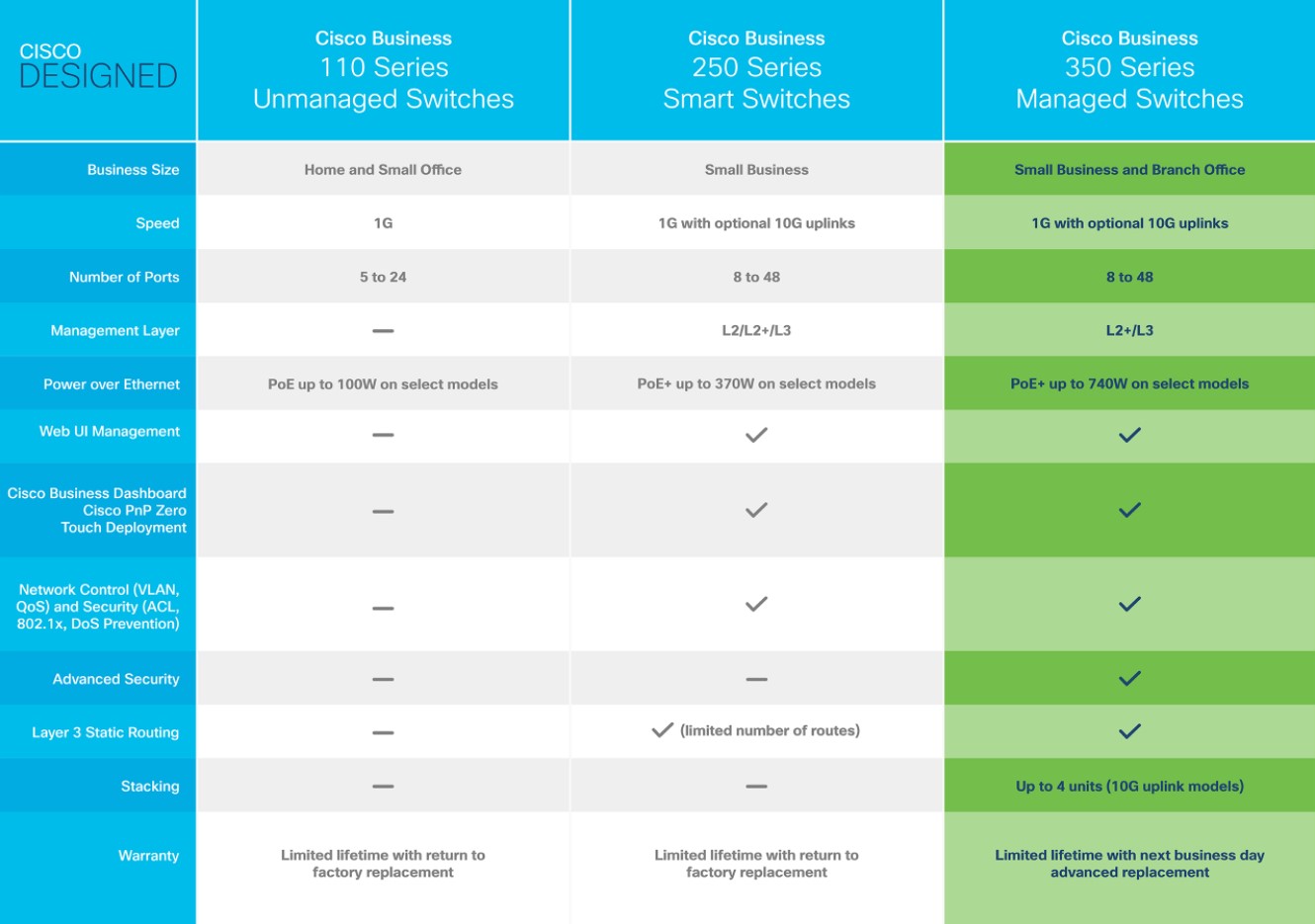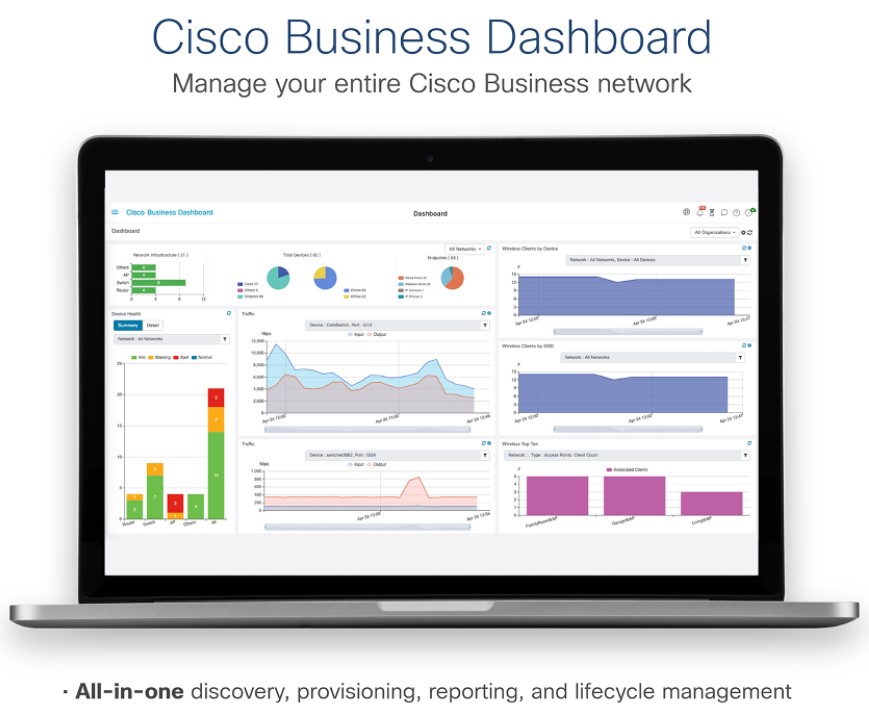 Cisco CBS350-8P-2G-UK CBS350 8 ports Gigabit PoE+ 67W with 2 copper/SFP combo
Item Code: WEB-ITM-2190
AED 1,325.00 (AED 1,325.00 / Unit)
Short Description
SWITCH PORTS: 8-Port Giga + 2 x 1GE copper/SFP combo
SIMPLE: Intuitive Cisco Business Dashboard or on-box U/I simplifies network operations and automates lifecycle management
POWER OVER ETHERNET: 8 PoE ports with 67W total power budget, PoE+
ENHANCED SECUR: IP-MAC port biding detects and blocks deliberate network attacks. IPv6 First Hop Security provides unparalleled protection against a vast range of address spoofing and man in the middle attacks on IPv6 networks
CREATIVE DESIGN: Elegant and compact design, ideal for installation outside of wiring closet such as retail stores, open plan offices, and classrooms.
CBS350-8P-2G By Shouki In Dubai
Businesses require high performance, advanced security, and rich manageability from the network. Therefore, fully managed switches are an excellent choice for small and growing businesses. However, they also typically come with high price tags. Smart switches provide the right level of network features and capabilities for growing businesses at an affordable price. So you'll have more dollars to put toward growing your business. Cisco Business Switch CBS350-8P-2G is what technology have brought for you.
IPv6 support
As the IP network addressing scheme evolves to accommodate more devices, you can have peace of mind that your network is ready. Cisco Business Switch CBS350-8P-2G provides native support for IPv6 alongside traditional IPv4. With USGv6 and IPv6 Gold Logo certifications, these switches will enable you to take full advantage of IPv6-enabled applications in the future. Yet you don't have to upgrade your network equipment.
energy-efficient
Cisco CBS350-8P-2G switches are energy efficient and Eco- friendly without compromising performance. They help conserve energy by optimizing power use. Hence it helps protect the environment and lowers your energy costs.
Power-saving features include:
-Support for the Energy Efficient Ethernet (IEEE 802.3 az) standard, which reduces energy consumption by monitoring the amount of traffic on an active link and putting the link into a sleep state during quiet periods
-Automatic power shutoff on ports when a link is down
-Embedded intelligence to adjust power based on cable length.
-Fan- less design which reduces power consumption, increases reliability, and provides quieter operation.
Cisco Network Plug and Play (P.n.P) agent
The Cisco Network Plug and Play solution provides a simple, secure, unified, and integrated offering. So they can ease new branch or campus device rollouts or for provisioning updates to an existing network. The solution provides a unified approach to provision Cisco routers, switches, and wireless devices with a near-zero-touch deployment experience. Cisco CBS350-8P-2G also supports Cisco P.n.P Connect.
CBS350-8P-2G smart switch have dimensions about 268 x 185 x 44 mm (10.56 x 7.28 x 1.73 in) and weighs 3.5 kg (7.72 lb).
CBS350-8P-2G Ports
-8 10/100/1000 P.o.E+ ports with 67W power budget
-2 Gigabit copper/ S.F.P combo ports